Inside Yellowstone Star Kelsey Asbille's Heritage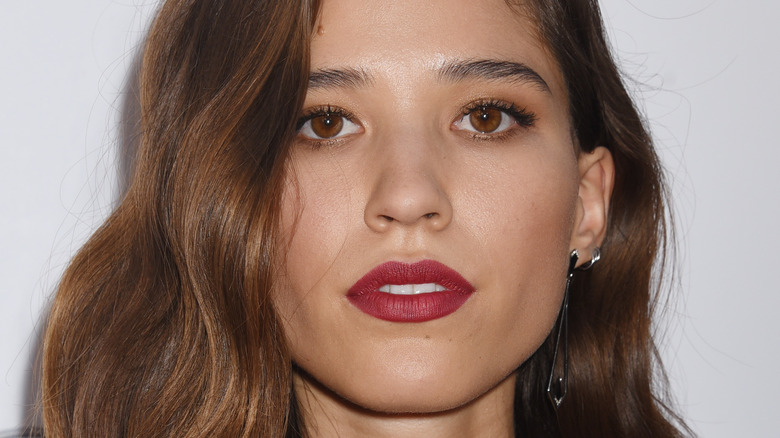 Ga Fullner/Shutterstock
A dark horse controversy no one saw coming, the debate over "Yellowstone" star Kelsey Asbille's ethnic makeup has remained a point of contention for years. Getting her Hollywood start in projects like Disney's "Pair of Kings" and MTV's "Teen Wolf," Asbille portrays a Native American woman on Paramount+'s Western family drama. 
Therein lies the rub: Despite Asbille's assertions, much doubt has been cast on the reality of her indigenous heritage. An August 2017 article by The New York Times even praised "Yellowstone" for its Native representation, describing Asbille as a descendent of the Eastern Band of Cherokee Indians, a federally recognized Indian Tribe based in Western North Carolina.
However, an enrollment specialist for the Eastern Band Cherokee disputed this, saying in a statement shortly after, "Kelsey Asbille (Chow) is not now nor has she ever been an enrolled member of the Eastern Band of Cherokee Indians. No documentation was found in our records to support any claim that she descends from the Eastern Band of Cherokee Indians" (via Pechanga.net). A public outcry ensued, particularly among Native Americans in Hollywood — a group notoriously underrepresented in the industry. "Suicide Squad" star Adam Beach implored fellow Native actors "to stay away from this project," writing in a 2017 Instagram post that Asbille's casting in "Yellowstone" was a "failure of diversity." 
So, just what is the truth about Asbille's heritage? 
Kelsey Asbille doesn't want to be pigeonholed by her race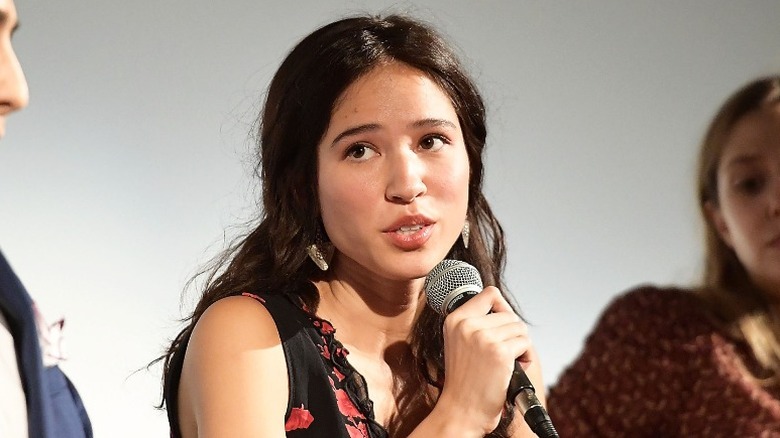 Matt Winkelmeyer/Getty Images
In a 2018 W profile, Kelsey Asbille identified herself as Chinese, English, and Cherokee, ethnically speaking. However, many are calling into question the timing of Asbille's claim to her Native heritage. A survey of her IMDb reveals that, up until 2017, she was listed in credits as "Kelsey Chow." That same year, she debuted her first Native American role in Jeremy Renner's "Wind River," for which she was credited as "Kelsey Asbille." When TMZ asked about the change in 2018, Asbille revealed that it happened "a year or so" before her casting in "Wind River." "It's tricky when you're mixed race," Asbille explained her reasoning. "You feel like people put you in a box a little bit ... It was a nice way to give me a blank slate." She also brushed off any controversy related to her "Yellowstone' role, telling TMZ, "I come from that heritage as well, so it's not wrong of me to play anything from my background."
In the same W piece, Asbille also revealed that she studied indigenous rights as part of her undergrad degree at Columbia University. "It's been a blessing to get to explore native culture," Asbille said. "As a person of mixed race, as you get older it matters more to you who you are and where you come from. So to be able to get in touch with that side of my heritage has been amazing." 
Kelsey Asbille is close with her Chinese father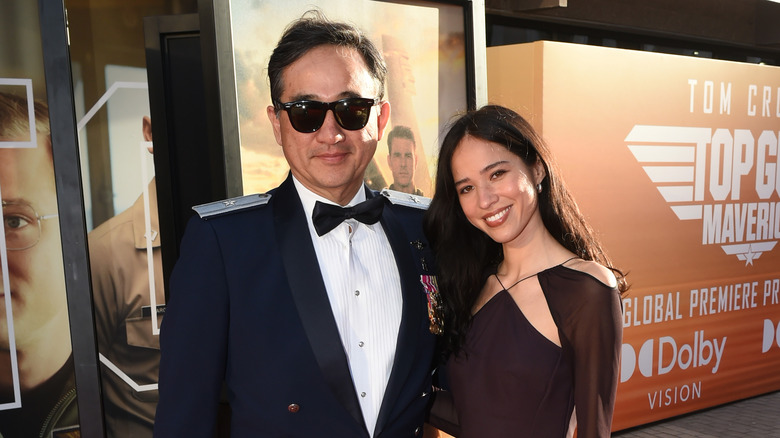 Vivien Killilea/Getty Images
While the status of Kelsey Asbille's Native American heritage remains hazy, she appears strongly connected to her Southern and Chinese roots. In a 2010 interview with LA Teen Festival, Asbille revealed that she was working on her Mandarin Chinese. "My dad is Chinese and I'm not fluent in Chinese, it's a very very hard language, but I'm very happy to be learning it," Asbille shared, adding with a laugh, "My dad thinks, of course, that I speak it all wrong." 
Asbille also shared her heritage's impact on her culinary stylings in a February Esquire profile. Growing up in South Carolina, Asbille's maternal grandmother owned a catering company, while her dad's mom, who lived next door, would regularly serve her traditional Chinese meals. "On Mondays and Wednesdays we'd have her food. It was like Northern Chinese home-cooked meals," Asbille described. "Alongside like my maw maw's fried catfish, you'd have this beautiful Chinese dish."
As it is for many, food is intrinsically tied to Asbille's ethnic and cultural lineages. "Southern food is so important to me... It was a way of bringing home to me," she said, adding that food overall "has always been something emotional, something nostalgic for me." Well, we are what we eat, after all.