How Kelsey Asbille Really Feels About Working With Kevin Costner On Yellowstone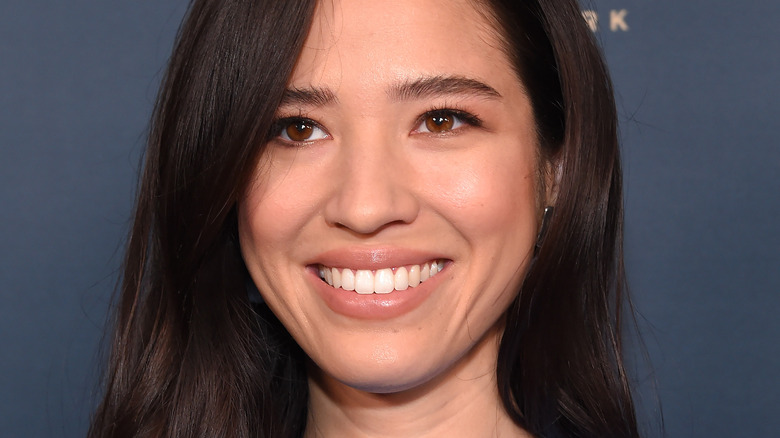 DFree/Shutterstock
Never go against the family... the Dutton family, that is.
"It's not easy being married to a Dutton, that's for sure," actor Kelsey Asbille told television show host Kelly Clarkson in June during an appearance on "The Kelly Clarkson Show" about her role as "Yellowstone" staple Monica Dutton. "We started kind of Romeo and Juliet. And now we're really in like a survival movie," she explained about the dynamic between Monica and her on-screen husband Kayce Dutton, played by Luke Grimes. "Cause he's intense — old dad" Clarkson later interjected into the conversation about Monica's formidable father-in-law John Dutton played by actor, producer, and director Kevin Costner. "Ooh. Yeah. He's intense. Yeah," Asbille replied. But how does Asbille really feel about working on set with the award-winning thespian? And what has she learned from the heavy-hitting actor while on the set of everyone's new favorite neo-Western series? The answers just might surprise you... 
Kelsey Asbille is 'forever starstruck' by Kevin Costner
Frazer Harrison/Getty Images
Kevin Costner has Kelsey Asbille seeing stars.
"The man is a living legend," Asbille gushed about her "Yellowstone" co-star during an interview with Taste of Country ahead of Season 5. "He's a true movie star, and they don't make 'em like him anymore. So, I think that there's an aspect of, you're constantly ... I guess forever starstruck is a good way to say it," she confessed. "He's had a career for a long time, but he still loves, he's so passionate about what he does. And I think that's really contagious," Asbille revealed. "He's such a team player, so when you're working with him, you feel immediately very comfortable." She added, "It really was such a treat. To all be there, and be at the table with Kevin ... I think there's a part of this job that will always feel very surreal."
Still, all of the star power aside, Asbille was adamant during an interview with Young Hollywood that Costner is "a sweetie." She added, "He's such a professional. Such a team leader."
Kevin Costner taught Kelly Asbille how to be a supportive cast member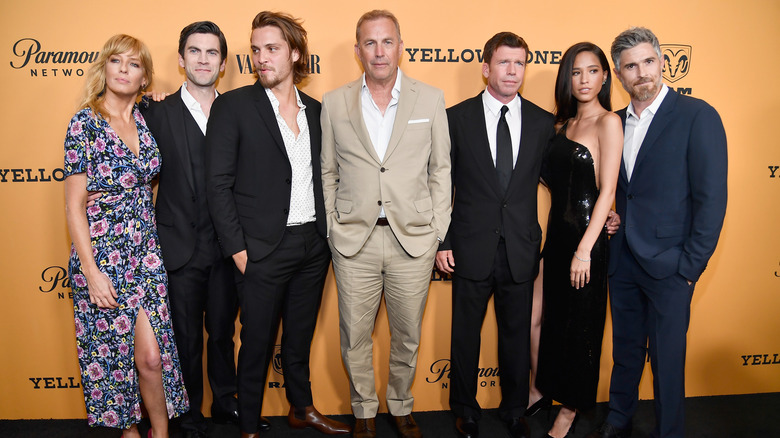 Frazer Harrison/Getty Images
Fortunately for Kelly Asbille, even while being extremely starstruck, she's still been able to learn a thing or two from industry-great Kevin Costner.
"The lesson that I took really is from the first, I think the first day of shooting with him. And he just said — I think Luke was there as well — and he had kind of this beautiful way of, you know, just speaking of how we're all here in service of the story. And also to support — you know, because most of us are there, we're there every day, but especially the people that come in just for the day and how we can really be there to support them in service of the story," she revealed to U Interview. "I thought that was really beautiful and something that has kind of stuck in my mind," she added. 
Get your popcorn ready folks because an all-new Season 5 of "Yellowstone" is set to premiere on November 13!