Matchmaker Reveals Why Bill Hader Is A Catch In Hollywood - Exclusive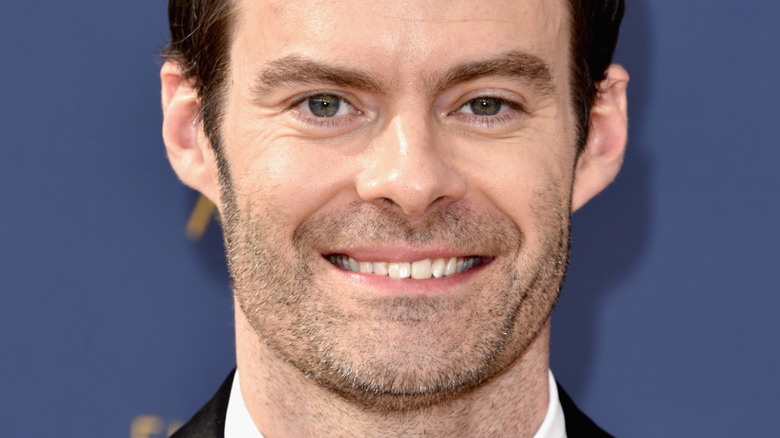 John Shearer/Getty Images
Bill Hader is having some kind of renaissance. Despite being active in the industry in the early aughts, he quickly gained "heartthrob" status after starring in and co-creating the hit HBO series "Barry," along with high-profile roles in "Trainwreck" and "It: Chapter Two." 
Fans started sharing their newfound love for the actor, and outlets like BuzzFeed and The Cut wrote lengthy articles about how "hot" they found Hader. The comedian himself was uncomfortable with the idea at first because, according to him, he sees himself as a father who is "burning pancakes for his kids in the morning," which some might say is the opposite of a traditional sex symbol. "I didn't know what that meant," he said in an interview with InStyle, when he was told that fans are "thirsting" for him. "They're what? At the what? I don't understand it at all. I think it's good to have humility, but I might have...too much of it."
While he doesn't recognize his attractiveness, many people sure do, including, of course, his recent ex-girlfriends, who are heartthrobs themselves: Rachel Bilson and Anna Kendrick. Bilson even said her 2020 breakup from Hader was more painful than childbirth, while Kendrick took a yacht trip with friends in late June, seemingly to get over her split from the comedian, per People. All of this adds up to increased interest in Hader's datability and love life, which a matchmaker was happy to dish on exclusively for Nicki Swift.
Matchmaker says Bill Hader is the full package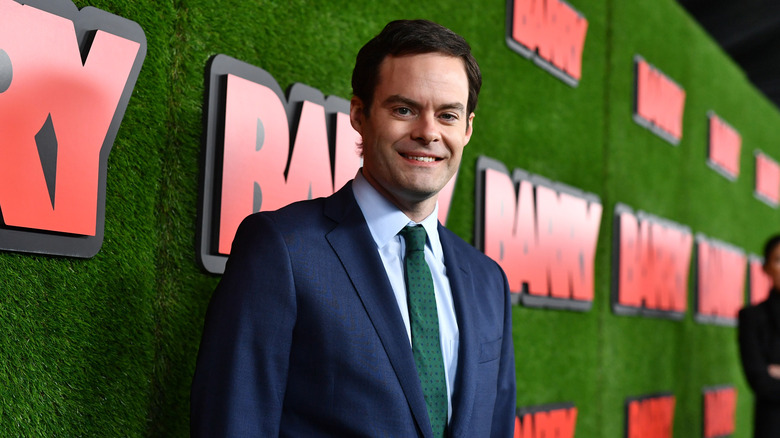 Emma Mcintyre/Getty Images
Bill Hader rose to fame thanks to his impressive nine-year tenure on "Saturday Night Live," best known for his beloved "Weekend Update" character, Stefon. As Susan Trombetti, matchmaker and CEO of Exclusive Matchmaking, exclusively told Nicki Swift, Hader's funny bone is what makes him attractive to many. "Bill Hader is so alluring to women because he is hysterically funny. He is a 'SNL' alum and there wasn't anything funnier than Stefon cracking himself up talking about the latest can't miss on weekend update," she gushed. "How could you not laugh at him when he was laughing at himself as well? He has that Pete Davidson effect. Being a cast member of 'SNL' is like being an athlete and getting the women."
While Hader doesn't exactly meet the Hollywood standards of beauty, his charm and wit (not to mention connections) have allowed him to date the industry's most eligible bachelorettes. "It's a given you will have opportunities and some of them are romantic," Trombetti explained. "Look at Jason Sudeikis. He isn't Hollywood handsome, but like Bill Hader, he has dated some beautiful actresses as well."
Trombetti went on to add that people might be attracted to his sensitive side, too. "Then there was the time he was emotional over missing his children. Women love sensitive men, and they love tall men, and he is both," she said. "Plus, he is discreet. You don't see him kissing and telling on the actresses he has dated." A Hollywood catch, indeed!