This Is How Michael Jackson Lost All Of His Money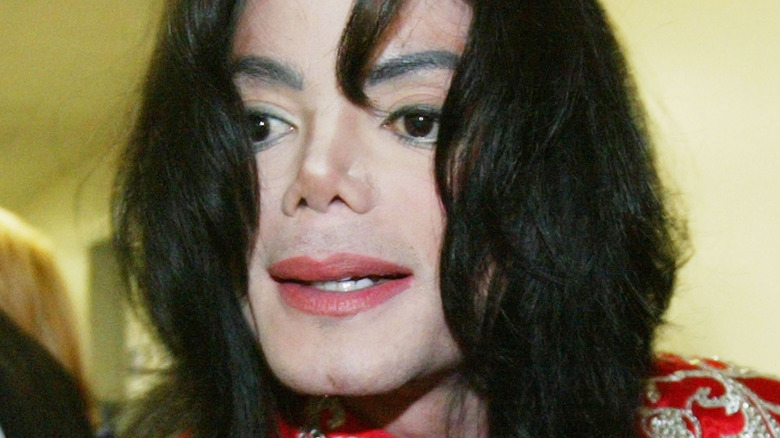 Alex Wong/Getty Images
Michael Jackson is widely celebrated as the King of Pop, but by the time of his death, he might as well have been known as the Duke of Debt. The eccentric singer got his start at age 6 alongside his brothers as lead singer of the boundary-breaking quintet, The Jackson Five. The group found success throughout the '70s with chart-toppers like "I Want You Back" and "ABC", but as Jackson developed from a child star into a teen idol, he yearned for his own stardom and embarked on a solo career. With the release of his fifth solo album "Off The Wall" in 1979, Jackson had finally solidified himself as a solo act to be reckoned with.
Much like his dance moves, Jackson's rise to fame appeared to defy gravity, and his magnum opus, "Thriller," followed in 1982, bringing the singer a level of superstardom previously known only to Elvis Presley, The Beatles, and Frank Sinatra, and he enjoyed all the riches that along came with it.
It is believed that Jackson earned more than $1.1 billion throughout his music career, but when he crooned about being "Bad" on his 1987 album of the same name, he might as well have been referring to his ability to balance a checkbook. It seems implausible that an artist who sold more than 750 million records during his career could find himself in such a precarious financial situation, but by all accounts, the King of Pop is said to have died broke.
Michael Jackson had a a spending problem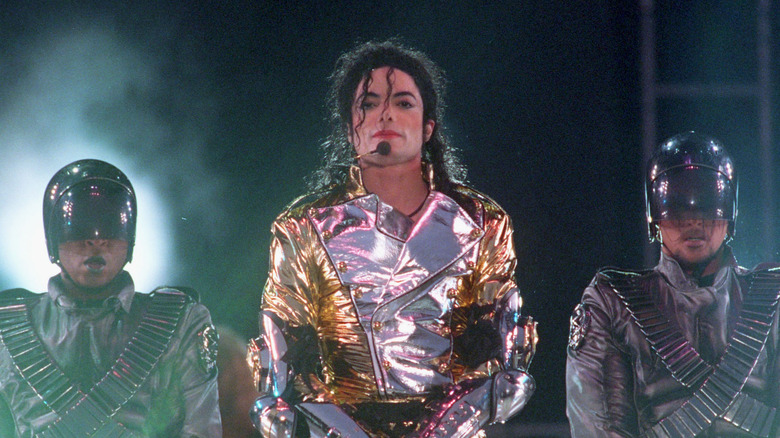 Dave Benett/Getty Images
Unfortunately, the '90s were not kind to Jackson, and the singer had something of a spending problem. According to Billboard, Jackson received royalties from his music catalog annually — which included The Beatles' biggest hits — but it wasn't enough to keep him out of debt. It wouldn't be until the singer's wrongful death trial in 2011 that his perilous financial situation became known.
As reported by the Los Angeles Times, forensic accountant William Ackerman testified during the trial that the King of Pop had an insatiable taste for consumption. "He spent a lot of money on jewelry," Ackerman claimed, further implying that the singer spent a king's ransom to maintain his treasured Neverland Ranch, which he called "a mini-theme park" on account of its maintenance staff, zoo, and train.
Mirror UK also outlined Jackson's frequent spending sprees, one of which included a 2008 trip to a London department store where the singer allegedly spent more than $100,000 in 15 minutes. He reportedly skimmed through catalogs, only to purchase every item offered, and allegedly dropped $75,000 on a limited-edition perfume contained in a platinum, gold, and diamond flask.
Michael Jackson had to pay off his accuser and borrowed millions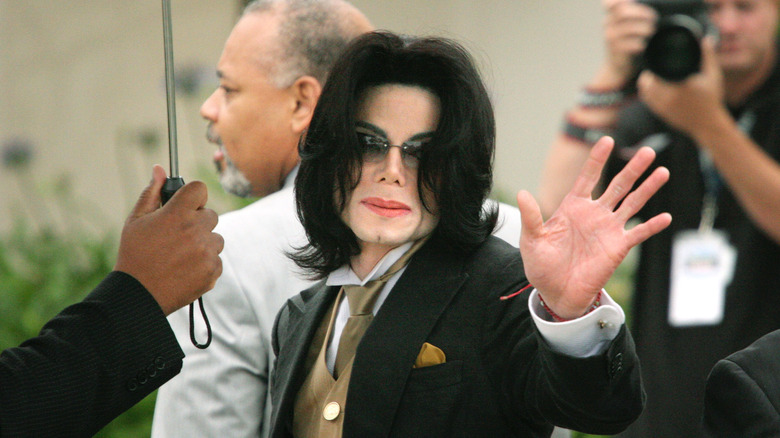 Christina Barany/Getty Images
Michael Jackson was notoriously accused of child sexual abuse by 13-year-old Jordie Chandler in 1993. According to CNN, Jackson paid approximately $25 million to settle a civil suit brought by the boy in 1994. "That kind of represents the beginning of the walk down a tragic path, financially, emotionally, spiritually, psychologically, legally," his publicist Michael Levine said (via Billboard).
Per the Los Angeles Times, Jackson began to borrow large sums of money around the time of the allegation. William Ackerman testified during the singer's wrongful death trial that his single largest expense stemmed from interest on his loans, with Jackson paying $30 million annually toward his debts by the time of his death.
The outlet added that Jackson owed $30 million as early as 1993, which grew to $140 million by 1998. His debt only increased from 2001 to 2009, with Jackson adding $170 million in financial obligations. By the time of his death in 2009, the singer had allegedly found himself in a financial hole to the tune of $400 million.