Who Inherited George Michael's Money After His Death?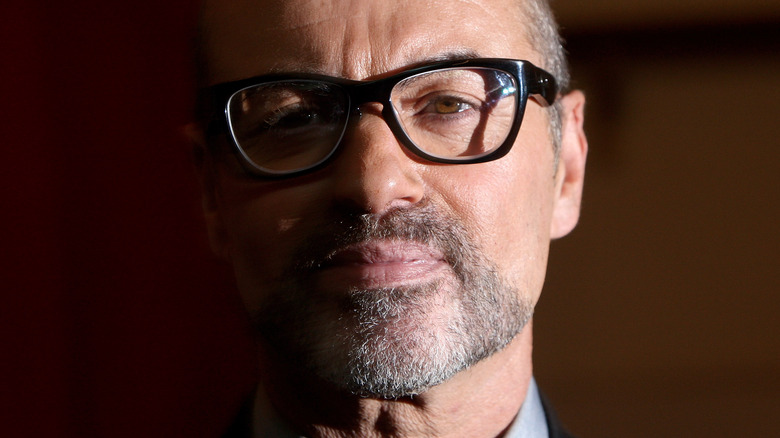 Dave J Hogan/Getty Images
George Michael's unexpected death on Christmas Day 2016 sent shockwaves across the entertainment industry. The "Careless Whisper" crooner and defiant LGBTQ icon died at age 54 of natural causes, according to Reuters. Michael's first brush with fame came as half of the British pop duo Wham! He penned a string of hits, including chart-toppers "Wake Me Up Before You Go-Go" and "Young Guns (Go For It)," alongside his partner Andrew Ridgeley. 
After releasing two albums, Michael became determined to shed his teen heartthrob image in a bid to be taken seriously as a musician. He struck it out on his own with the R&B-inspired "Faith" in 1987. The record became an instant classic, spending 12 weeks at No. 1 and becoming one of the best-selling albums of all time.
Michael left behind a substantial fortune — somewhere in the ballpark of $120 to 200 million — to be divvied up according to his will. Of course, we live in a litigious society, and a bitter battle ensued over the late singer's estate, with those excluded from his bequests bitterly vying for a piece of the pie.
George Michael took care of his family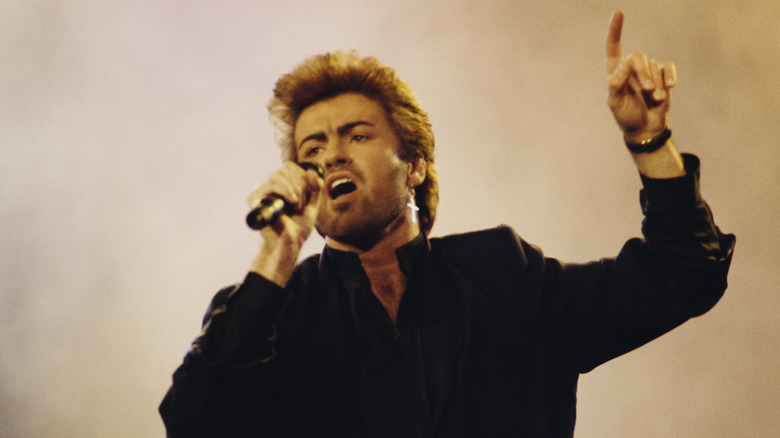 Michael Putland/Getty Images
George Michael didn't have any kids and wasn't married, so the lion's share of his fortune went to his family. Per The Sun, the "One More Try" crooner left nearly $120 million to his siblings, Yioda and Melanie Panayiotou. His father, Kyriacos Panayiotou, received the horse-racing stud farm that he had called home for many years. "George was devoted to his dad and sisters, they were always going to be looked after," a source told the mag.
The Sun added that the star left the remainder of his wealth to seven friends and family, including Shirlie Kemp, who performed background vocals for Wham! and record producer David Austin. Interestingly, Michael left it up to his sister Yioda to decide who got what. "It's a lovely gesture to name his closest friends," a source told the outlet. "But in the end, he's left it all up to Yioda. He knew she'd always do the right thing."
George Michael's lovers were excluded from his will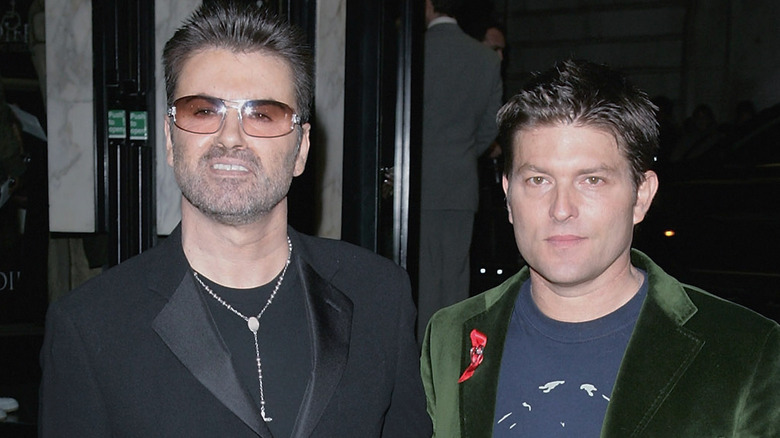 Dave Hogan/Getty Images
Of course, the will wasn't without a few snubs. George Michael left his ex-lovers zilch, per The Sun, including his longtime partner, Kenny Goss, with whom the singer had been romantically involved from 1996 to 2009. The singer's final testament also excluded any mention of his on-again, off-again boyfriend Fadi Fawaz, who had found him dead at his home in Goring-on-Thames, Oxfordshire.
Neither lover was particularly happy about such scorn. According to Metro UK, Fawaz refused to leave the mansion he shared with the late singer despite multiple attempts by Michael's family to kick him out. When they finally managed to oust him, he returned to ransack the place, causing millions in damage!
According to Mirror UK, Goss took a different approach. He filed a claim against the singer's estate under the Inheritance (Provisions for Family and Dependents) Act 1975, which enables a person to make a claim when a will results in them being left without "reasonable financial provision." He demanded north of $18,000 a month, alleging that Michael provided for him financially. After a lengthy court battle, the trustees of Michael's estate agreed to a settlement, and Goss walked away with an undisclosed piece of the singer's estate.