Noah Cyrus Is Opening Up About A Dark Period Of Her Life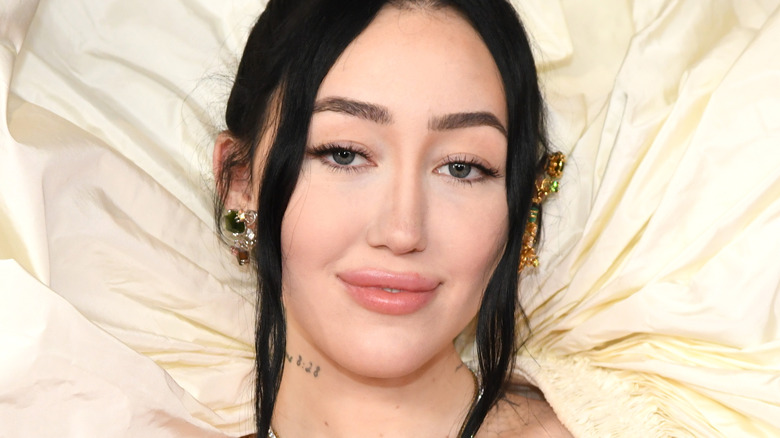 Kevin Mazur/Getty Images
Singer Noah Cyrus, who is fellow musician Miley Cyrus' younger sister, is opening up about a difficult time in her life. According to Billboard, the "July" artist revealed she was in a relationship with someone who she cared for deeply, but their time together enabled her drug addiction. Everything for her took a turn for the worse in 2020 when she was dealing with this particular individual. "I really was so in love with this person, but we were both so engulfed in the substance abuse and also were in the midst of a pandemic," she confessed during an interview with Trailblazers Radio (via Billboard).
"Everybody's anxieties and depressions are all trapped into one house and there's a lot of things going on for everyone," Cyrus added. The pandemic was really hard on the rising star and most times she felt "lonely and bored" which only fueled her dependency on drugs. 
Although Cyrus didn't outrightly name who she was dating at the time of her addiction, in 2018 she began dating rapper Lil Xan, whose moniker is a reference to the anti-anxiety drug, per Cosmopolitan. While it's unclear if that is the relationship she was referring to, she did however reveal her boyfriend four years ago — which was around the same time she was dating the rapper — introduced her to that life. 
Noah Cyrus became addicted to drugs at 18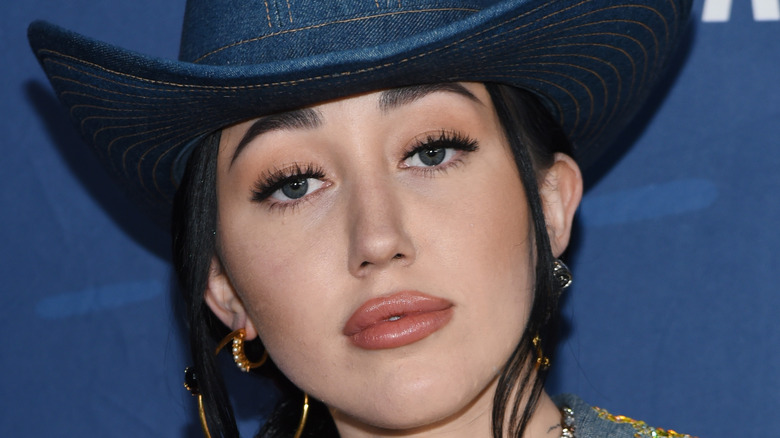 John Shearer/Getty Images
During an emotional interview with Rolling Stone, Noah Cyrus confessed she was only 18 years old when she started taking Xanax with her then-partner. "I think I wanted to fit in with him," she admitted. "I wanted to be what he wanted and what he thought was cool and what I thought everybody was doing," Cyrus added that it quickly became a way for her to escape her problems and the reality of what she was going through at the time. Another serious factor that played into her heavy drug addiction was her circle of friends. "I was surrounded by people who were easily able to get it by buying it from people," Cyrus said. "It just kind of becomes this dark pit, bottomless pit." Although that was a very dark time in her life, she has since been on the road to recovery and instead used her experience to inspire her recent body of work. 
According to NME, the "Make Me Cry" singer is gearing up to release her debut album "The Hardest Part" on July 15. Her leading single "I Burned LA Down" is an open book into her tumultuous relationship and the ups and downs she faced during that time. Cyrus is also scheduled to go on her first European tour.