Mayim Bialik Apologizes Again For Her Article On Sexual Harassment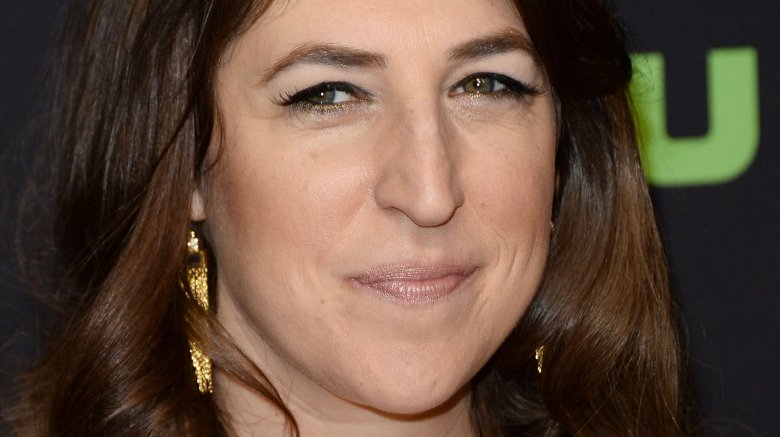 Getty Images
The Big Bang Theory star clearly wants fans to know just how sorry she is.
On Wednesday, Oct. 18, 2017, Mayim Bialik took to Instagram to share yet another apology for her controversial New York Times piece, "Mayim Bialik: Being a Feminist in Harvey Weinstein's World."
"I want to address my op-ed in the NY Times, and the reaction to it," the actress began. "Let me say clearly and explicitly that I am very sorry. What you wear and how you behave does not provide any protection from assault, nor does the way you dress or act in any way make you responsible for being assaulted; you are never responsible for being assaulted."
Bialik continued, "I support these women as we seek out and demand accountability from the only ones responsible for assault and rape: the people who perpetrate these heinous crimes."
"I am motivated and driven to work hard to empower women," she concluded. "I am truly sorry for causing so much pain, and I hope you can all forgive me."
As Nicki Swift previously reported, Bialik faced near-immediate backlash after The New York Times published her essay, in which she described making the decision to dress modestly and not "act flirtatiously with men."
"In a perfect world, women should be free to act however they want. But our world isn't perfect," Bialik wrote. "Nothing — absolutely nothing — excuses men for assaulting or abusing women. But we can't be naïve about the culture we live in."
Following the op-ed's publication, many people, including celebrities like Gabrielle Union and Emily Ratajkowski, were quick to condemn the article and accuse Bialik of victim blaming.
Bialik later apologized for her article in a Facebook Livestream, explaining that it was never her intention to place blame on victims of sexual harassment and assault. "I'm a human being, and there's a lot that I've chosen not to share, but absolutely I am deeply, deeply hurt if any women who has been assaulted — or man — thinks that in any way I was victim-blaming," she stated. "In 900 words, I did the best I could to describe an entire, very complicated dynamic that is really best left for a thesis or an hourlong talk."
Bialik's op-ed came in response to the ongoing scandal of disgraced Hollywood bigwig Harvey Weinstein, who has been accused of multiple counts of sexual harassment, sexual assault, and rape.
While we wait for more shocking essays—or any further apologies—from Bialik, read up on how celebrities have reacted to the exposure of Weinstein's alleged decades worth of inappropriate behavior.