LeAnn Rimes' Ex-Husband Dean Sheremet Is Experiencing Another Heartbreak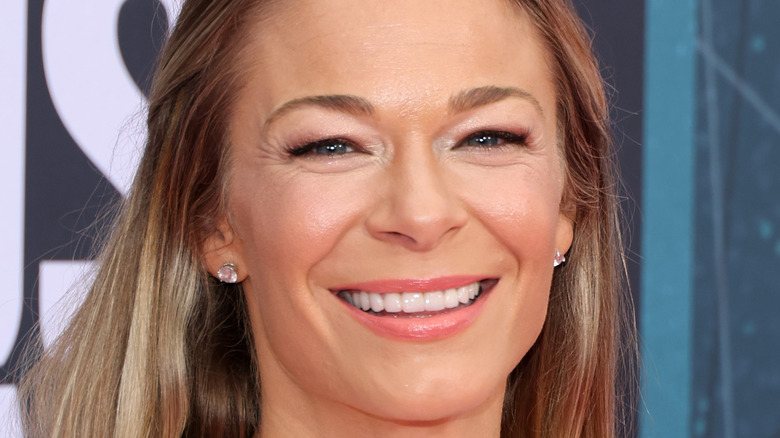 Jason Kempin/Getty Images
LeAnn Rimes and Dean Sheremet were married for eight years before a scandalous affair ended their relationship in 2009. Rimes was cheating on Sheremet with Eddie Cibrian, who was married to Brandi Glanville, according to Us Weekly, and the two were ultimately caught. Cibrian and Rimes were working together on the set of a Lifetime movie called "Northern Lights" at the time. Although they did get cozy on set, Sheremet was not suspicious that his wife and her co-star were having an affair because of how dependent she was on him.
Speaking of the affair, Sheremet told Natalie Thomas in 2015 (via E! News), "Never in a million years did I think something like that would have happened. The need for me in her life was so strong. There were things she couldn't do without me." He also had harsh words for her choices, adding, "The dumbest thing she ever did for her career was divorce me, because we were such a good team."
This scandal did not only affect Rimes and Sheremet's marriage, but also Cibrian's relationship with Glanville, which also ended in divorce per The U.S. Sun. Rimes and Cibrian ended up staying together following the drama and tied the knot in 2011, according to the Los Angeles Times, and the couple recently celebrated their 10th wedding anniversary, per Us Weekly. And while their controversial affair ended in a happily ever after for them, Sheremet wasn't as lucky. In fact, he just experienced another heartbreak.
Dean Sheremet's fiance has ended their engagement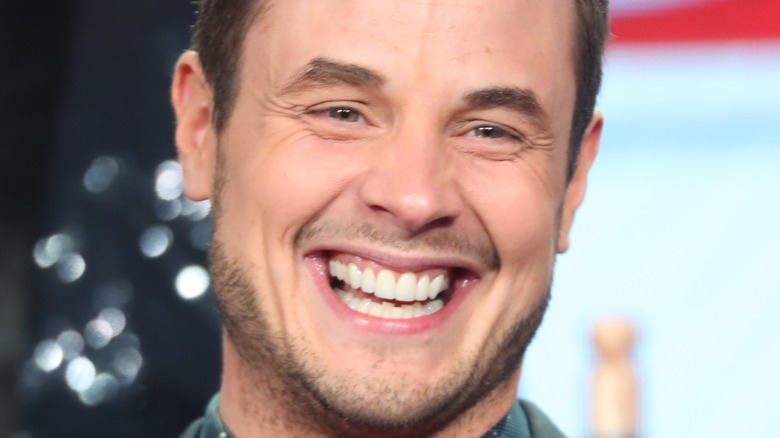 Frederick M. Brown/Getty Images
Dean Sheremet was first married to Leann Rimes before his five-year marriage to Sarah Silver, which ended in 2016, according to Page Six. He was on the road to his third marriage when he proposed to his girlfriend and HGTV star Sabrina Soto back in December 2021. However, Soto just announced that she has ended her engagement to Sheremet in a new Instagram post. She has also seemingly deleted all of her photos with her now ex-fiance and Sheremet has followed suit. 
Soto captioned a photo of herself sitting down on a couch in a bathing suit, "Some of you have noticed that I haven't been wearing my ring," she continued, "I decided to end the engagement and I've never been more proud of myself. Sending love to anyone navigating through a life transition. You got this." It's unclear what went wrong between the couple. Sheremet posted on Instagram about "challenging times" and focusing on what he can control on July 1, causing fans to speculate what the post was truly about.
Sabrina Soto is busy relaxing poolside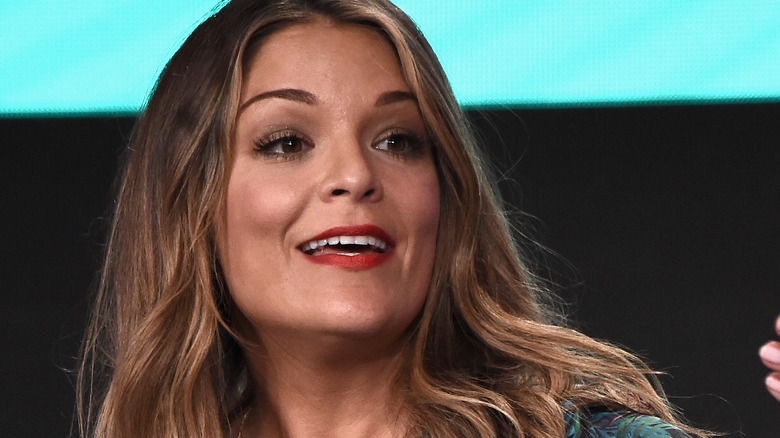 Amanda Edwards/Getty Images
Although the reason behind their broken engagement remains a mystery, the couple may not be on the best of terms based on their social media. They no longer follow each other on Instagram and all traces of each other on the platform have been deleted. 
Sabrina Soto, however, appears to be handling the split well. On July 7, People reported that she was relaxing at Flora Farms in Los Cabo, Mexico. On her Instagram story, Soto shared photos taking a sound bath and watching a movie. Before confirming their split, Soto described the picturesque locale as her "home away from home" in an Instagram caption.
Fans will have to stick around to learn what really went down between the two and if Dean Sheremet will ever get his happily ever after.