The Verdict In The Nipsey Hussle Murder Trial Is Finally Clear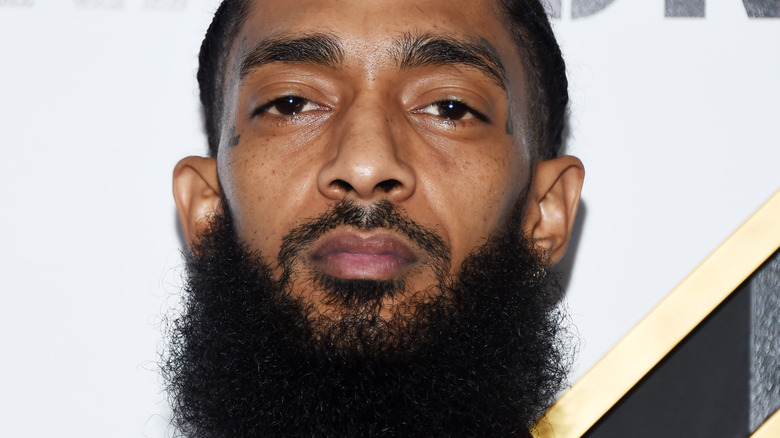 Amanda Edwards/Getty Images
Nearly 3 years after the 2019 slaying of rapper Nipsey Hussle, a verdict in the trial has been reached. Hussle — born Ermias Asghedom — was shot and killed outside of his clothing boutique in Los Angeles. According to CBS, Hussle and two other men were shot following an altercation at The Marathon store, with the assailant later identified as Eric Holder Jr. The outlet further reports that Holder approached the rapper "several times" before opening fire.
Holder was eventually charged with a litany of crimes for his involvement in Hussle's murder, including one count of first-degree murder, and two counts of attempted first-degree murder – for the two shooting victims that survived. Holder's trial began in June, as Deputy District Attorney John McKinney sought to prove that Holder's actions were premeditated. "He clearly thought about what he was going to do before he did it," McKinney told jurors, per NBC News. Now, less than a month after the trial began, a verdict has been determined.
Jurors found Eric Holder Jr. guilty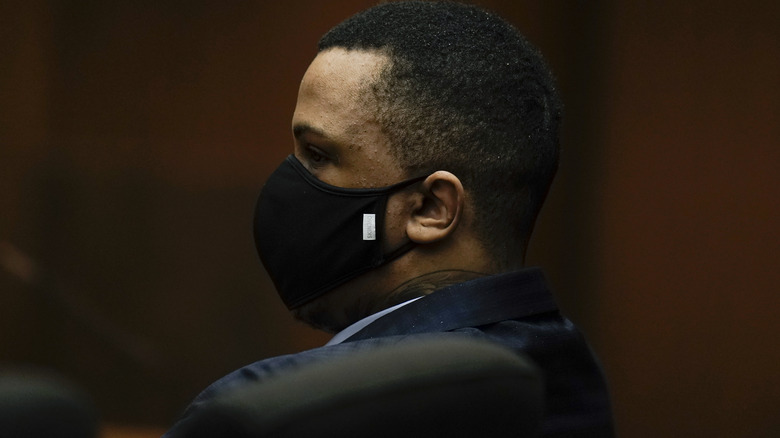 Pool/Getty Images
A Los Angeles jury has reached a verdict in the trial of the 2019 murder of rapper Nipsey Hussle. Eric Holder Jr. — a former acquaintance of the rapper — has been convicted of killing Hussle, according to NBC News. Holder was also found guilty of two counts of attempted voluntary manslaughter and assault with a firearm, for injuring two other men in the altercation. Sentencing for the convicted murderer is set for September 15.
Holder faces a maximum of life in prison for the shooting death of the Grammy-winning rapper. His time in custody has been marked by violence. Holder was attacked on June 29 by other inmates, requiring staples as a result of the incident, per CBS News. At the time, Holder's lawyer said that the judge was taking "specific steps" to ensure Holder was safe while in prison. No word yet, on whether any accommodations will be made for Holder while he completes his upcoming sentence.