Lindsay Lohan Says She Supports 'Women Empowerment' After Defending Harvey Weinstein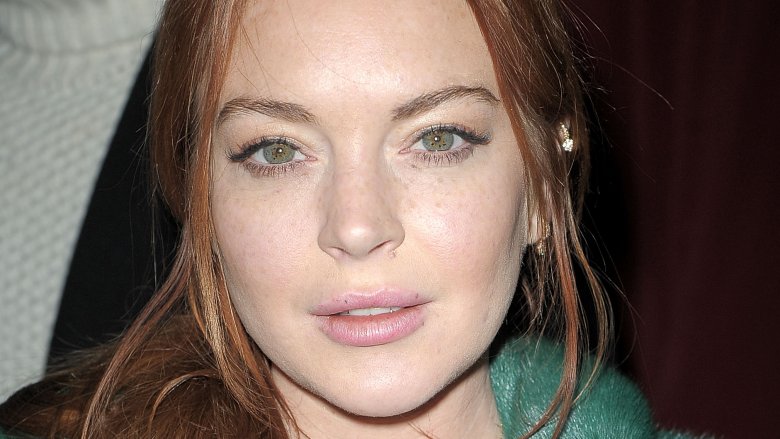 Getty Images
Lindsay Lohan wants to set the record straight.
After coming to Harvey Weinstein's defense during his ongoing sexual assault scandal the week before, the former child star took to Instagram to respond to her critics on Thursday, Oct. 19, 2017. "Whatever anyone says, I am FOR #womenempowerment," Lohan, who starred in the 2006 Weinstein Company-produced film Bobby, captioned a since-deleted post featuring a screenshot of herself from The Parent Trap (via Entertainment Tonight). "#strongwoman #BESTRONG #karma will always takes its toll #womensrights."
According to the media outlet, Lohan initially went on to address her allegedly abusive relationship with ex-fiance Egor Tarabasov, but has since deleted the text. "As if most women in American cared how I was abused by my ex-fiance," the Mean Girls star reportedly wrote. "Not one person stood up for me while he was abusing me."
"You could only imagine what it feels like to come out as a #strongwoman BUT, acknowledge this, we all make our own choices and wake up in our own beds in the morning. I prefer to go to my home and wake up alone," she continued. "#BESTRONG let us no blame anyone as #karma will always take its toll... #womensrights."
As Nicki Swift previously reported, Lohan was one of few in the entertainment industry to defend Weinstein after the Hollywood producer was accused of a 30-year history of sexual misconduct, including rape, by dozens of actresses in early October. Several celebrities have since condemned his alleged behavior.
"I feel very bad for Harvey Weinstein right now. I don't think it's right what's going on," she told her fans on Instagram Stories on Tuesday, Oct. 10, before criticizing Weinstein's wife of ten years for leaving her husband. "I think Georgina needs to take a stand and be there for her husband," the 31-year-old continued. "And he's never harmed me or done anything wrong to me. We've done several movies together. And so, I think everyone needs to stop. I think it's wrong. So stand up."