What Really Happened Between Khloé Kardashian And French Montana?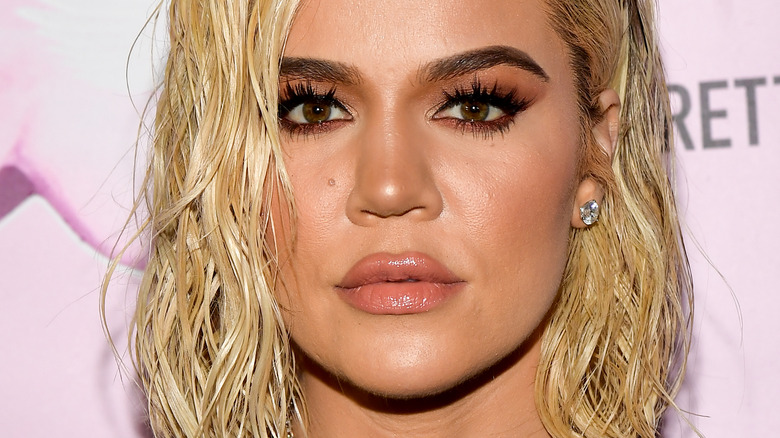 Matt Winkelmeyer/Getty Images
Fans who "Keep Up" with the Kardashians know that Khloé Kardashian has been through the wringer with her love life. The reality star's marriage to ex-NBA player Lamar Odom was infamously marred by cheating and drug scandals. After the pair split, Odom revealed in his 2019 memoir "Darkness to Light" that he was a self-proclaimed "sex addict," who had also become addicted to cocaine. "Sex was a trigger for me to do drugs," he told People. "Because you double on [that] good feeling."
Another one of Khloé's long-term, high-profile relationships was with Chicago Bulls player Tristan Thompson. The pair — who began dating in 2016 — share daughter True, but split for good at the end of 2021, when news broke that Thompson had fathered a child with fitness model Maralee Nichols. In January, Thompson publicly apologized to Khloé via Instagram Stories (via CNN), writing, "My actions certainly have not lined up with the way I view you." Despite reports that Thompson is still looking to win Khloé back, as of this writing, the Good American founder appears to have quietly moved on with a private equity investor she met through big sister Kim Kardashian, per People. Even though a source told HollywoodLife that the relationship is casual, and that Khloé "still considers herself single at this point," fans are hopeful she has found the happiness she deserves. 
In between her tumultuous relationships with Thompson and Odom, it's easy to forget Khloé dated another A-lister who made her happy: French Montana.
Khloé Kardashian thought that French Montana was too needy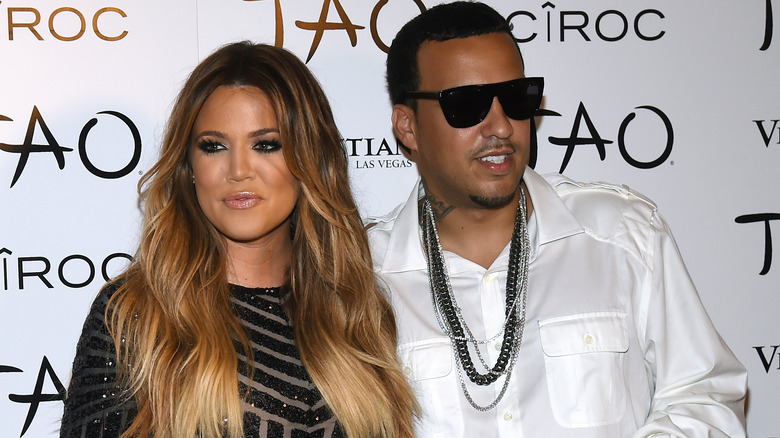 Ethan Miller/Getty Images
Here's a quick refresher for anyone who blanked out the French Montana-Khloé Kardashian era. Montana was Kardashian's first serious relationship after divorcing Odom, and the two began secretly dating in 2014. People confirmed their relationship in April of that year, at which point they began publicly stepping out together. From birthday celebrations to filming episodes of "Kourtney and Khloé Take The Hamptons," there was a period of time when Kardashian and Montana seemed inseparable. However, it all came crashing down when Kardashian split from Montana in September that same year, per E! News. The reality star apparently grew tired of the rapper's "needy, obsessive behavior" and began to cut ties, which was hard for Montana to accept.
Us Weekly broke the news that the pair was on the outs, explaining that they were taking a break. "The relationship got too heavy and Khloé needed to take a step back," an insider told the outlet. A second source added, "It grated on [Khloé] that [French] became so dependent on her." Furthermore, the rapper never got the Kardashian family seal of approval, as Kris Jenner reportedly "did not approve and told Khloé all the time," according to the first insider. But, to look on the bright side, there was nothing dramatic that prompted the breakup. "Khloé thinks [French is] a great guy, but it just wasn't working out," a source told E! News. Let's chalk that up as a win for Kardashian's ex!
Is French Montana still in Khloé Kardashian's life?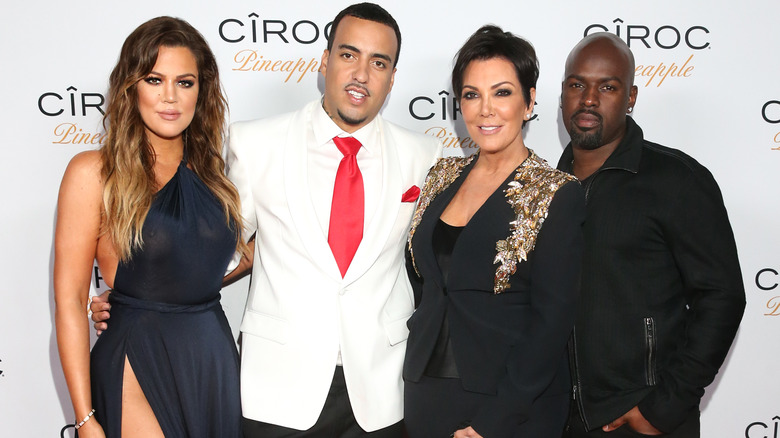 Rochelle Brodin/Getty Images
Interestingly, Khloé Kardashian and French Montana's relationship deepened after they broke up. We're talking strictly platonic, though. In 2016, the "Slide" rapper told E! News he and his ex-girlfriend were on great terms following her split with basketball player, James Harden. "She's good," Montana said. "I spoke to her last week. We're great friends. I think we're going to be friends forever." Three years later, in 2019, Montana maintained that he and Kardashian had only grown closer with time. "Me and Khloé are always going to be friends, and the family still remains close," he shared with Haute Living. "I feel like we had a real dope relationship. There was no bad blood, nobody did something to somebody that we couldn't come back from. The love was real." Acknowledging that "friendship after a relationship" is not always possible, the musician added that he was "glad we've been able to do it."
For Kardashian, Montana seems to be more than just a friendly ex. He's someone with whom she continues to have a genuine connection and whom she can lean on. Case in point: she turned to Montana after initially splitting from Tristan Thompson in 2019. "Khloé feels comfortable opening up to French because she feels he will always give her his honest opinion about what she is going through," a source told HollywoodLife at the time. "Plus, even though they are no longer romantic, they still have great chemistry together."