Tristan Thompson Reportedly Wants Khloe Kardashian Back As She Tries To Move On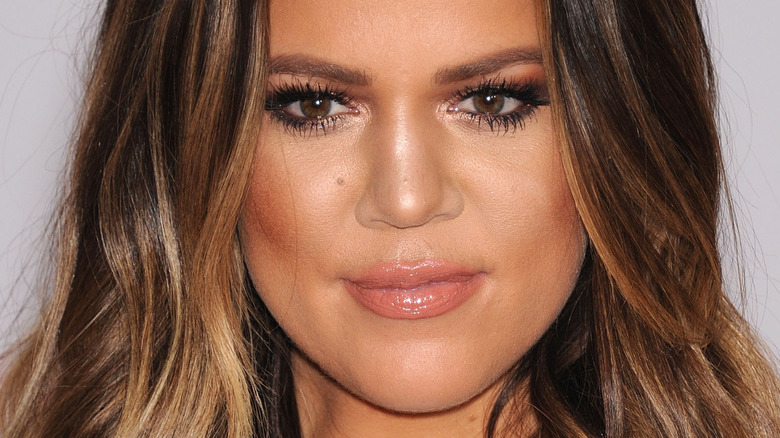 DFree/Shutterstock
Things are never really over regarding Khloé Kardashian and Tristan Thompson. The pair met back in 2016 and quickly became inseparable. Fans were happy for Kardashian, as at the time, she was coming off a nasty divorce from Lamar Odom. Soon enough, Kardashian and Thompson were expecting their first child, True. That's when things took a major turn. As "KUWTK" cameras rolled, she learned that Thompson was cheating on her — thanks to a leaked video — as she went into labor. What followed was probably the most uncomfortable delivery in the history of humankind, as the entire family, plus Thompson, gathered in the delivery room hours after the video went public.
Somehow, Kardashian and Thompson managed to move past the scandal. They broke up again a year later when Thompson was caught cheating with family friend Jordyn Woods. Then COVID hit and they quarantined together. Kardashian started wearing an engagement ring again, and there were rumors they wanted to have another child, per The U.S. Sun. Those plans never came to fruition, as Thompson was outed as having fathered a child with model Maralee Nichols in December 2021, per Us Weekly.
That was the final straw for Kardashian. Since then, she's reportedly been focused on amicably co-parenting with Thompson, but has no interest in pursuing a romantic relationship with him any more. Rumor has it she's even moved on, and surprise, surprise, Thompson wants her back.
Khloé Kardashian is apparently 'happy' in a 'new relationship'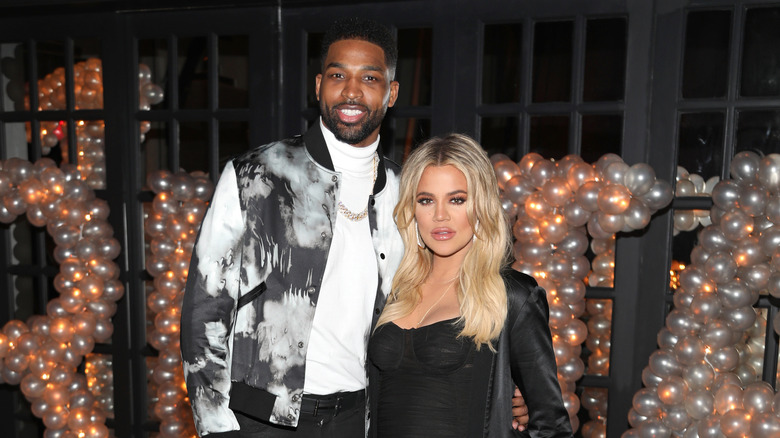 Jerritt Clark/Getty Images
It looks like Khloé Kardashian is finally over her on-again-off-again romance with Tristan Thompson and has even found love with a new mystery man. "Khloé has moved on and is happy in her new relationship, which is still in its early stages," a source told Us Weekly. So, who is this mystery man? Kardashian is keeping the relationship under wraps for now, but we do know that he's a private equity investor and that they were introduced via her sister Kim, per People.
Apparently, Thompson isn't taking the news too well. "Tristan would want nothing more than to be back with Khloé, so of course, there's jealousy there," the insider told Us Weekly. The source added that even though Thompson wanted to get back with Kardashian, he's been following her lead and focusing on co-parenting and seeing other people. "They are amicable and spend time together when it comes to True," but that's where it stops.
While Kardashian seems to have finally landed in a good spot with Thompson, the same cannot be said for her relationship with her ex Lamar Odom. Speaking to Page Six in June 2022, Odom threw major shade at Kardashian when comparing her to his other ex Taraji P. Henson. "I think the difference between Taraji and Khloe is how they was brought up," he said. "I think Taraji is more skillful in what she does as an actress compared to what Khloé does." Yikes.