Kim Kardashian And Kanye West's Cars Burglarized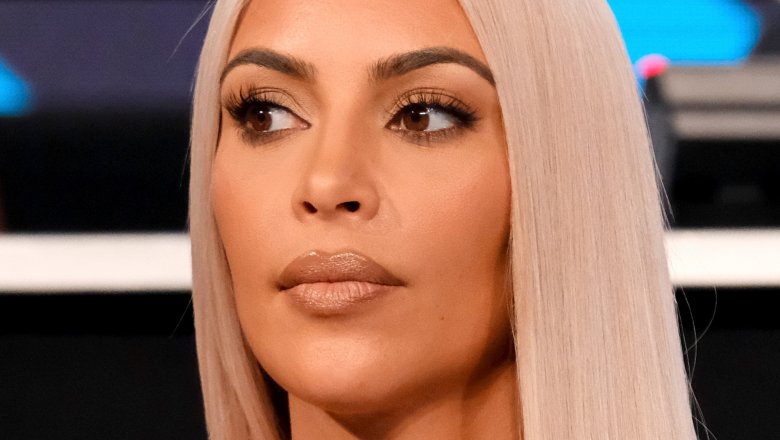 Getty Images
The Kardashian-Wests have had another break-in.
TMZ reports that an unidentified man burglarized three of Kim Kardashian and Kanye West's cars. The incident occurred outside the celebrity couple's Bel-Air mansion at 4 a.m. PT on Friday, Oct. 20, 2017. The burglar reportedly "trashed" three cars in the home's driveway, making off with only a single iPhone that belonged to someone on Kardashian and West's staff. He was reportedly chased by the family's security.
The burglar, who never entered the house, was caught on surveillance, and his image was handed over the authorities.
According to TMZ, the burglar also visited Kardashian and West's next-door neighbor Kathy Griffin. He reportedly grabbed a purse from one car. The bag was later found nearby.
Kardashian was previously the victim of a robbery in October 2016. As Nicki Swift had reported, she was tied up and held at gunpoint in her Paris hotel. While thieves made off with $10 million worth of jewelry, many suspects were later arrested by French police.
Kardashian's since spoken out about how that event changed her. "I'm such a different person," she said, thinking back about who she was before the robbery. "I really feel like things happen in your life to teach you things. It was probably no secret, and you see it on the show—I was being flashy and I was definitely materialistic before."
Hopefully, police will be able to catch Kardashian's car thief quickly, as the social media queen has a lot more important things to deal with—namely, the arrival of her third child with West.
While we wait for news about the investigation into Kardashian's car burglary, read about how the Keeping Up With the Kardashians star has transformed over the years.