17 People Arrested In Connection To Kim Kardashian Robbery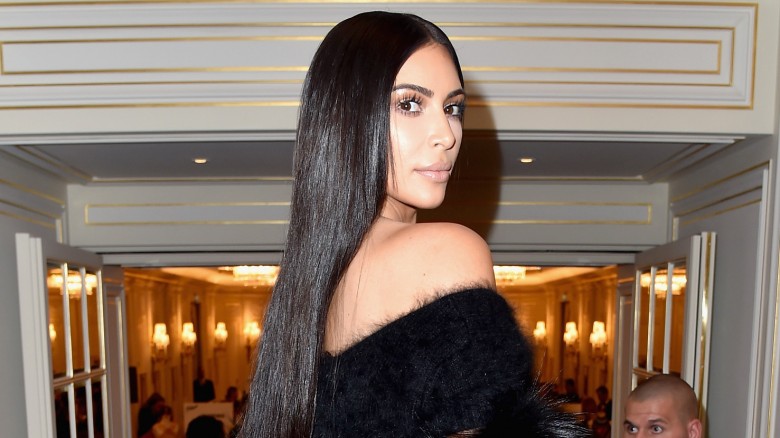 Getty Images
Police have finally arrested suspects in Kim Kardashian's harrowing Paris robbery from October 2016.
The Associated Press reports that 17 suspects have been apprehended in the case. Arrests began around 6:00 a.m. on Monday, Jan. 9, 2016, and that the arrests took place in various locations around Paris and five surrounding cities.
As Nicki Swift previously reported, Kardashian, 36, was robbed at gunpoint in her Paris home on Oct. 2, 2016 by a group of robbers dressed like police officers who bound and gagged her with tape and held her up at gunpoint. Eventually they left the reality starlet in a bathtub and proceeded to leave with close to $10 million worth of jewelry, including her massive engagement ring from husband Kanye West, as well as Kardashian's purse, which contained cell phones and a substantial amount of cash.
TMZ reports that three of the 17 suspects are female, and that two of the suspects are actually diamond dealers, which may explain why they went for her jewels. Sources say that police tapped the phones of the suspects, which led to their arrests. Surveillance video of the suspects biking away from the scene also reportedly help investigators find the suspects, as did "exploitable DNA" left on a diamond and platinum cross that the clumsy robbers dropped outside near the crime scene, as well as DNA left on a piece of tape that was used to gag Kardashian.
A source told Us Weekly, "Kim will now have to watch a video of all the men. The video is being sent to the U.S., where she will have to watch it with American officers working with the French." The source added that the suspects' homes are still being searched, as are some jewelers in the area, and that the investigation and arrests are the result of "months of surveillance."
Authorities have 96 hours to charge the suspects, after which they will be free from detention.
Kardashian only recently returned to social media for the first time since the robbery, which she will discuss publicly on Keeping Up With The Kardashians in March 2017. The robbery was also cited as a trigger for West's psychotic episode in November 2016.