Johnny Depp Is Making A Huge Financial Donation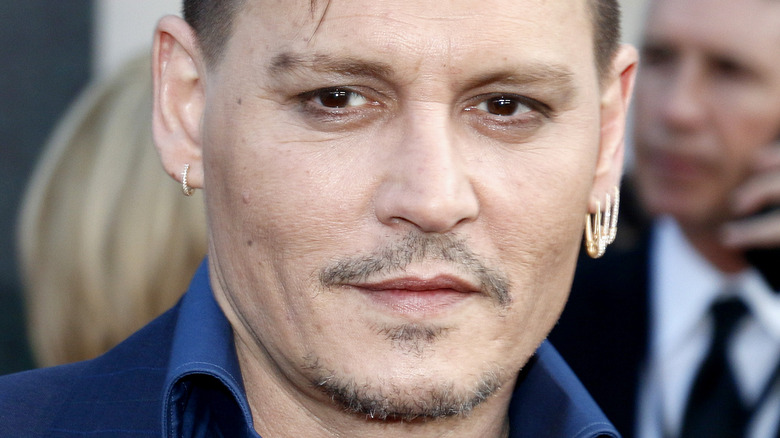 Tinseltown/Shutterstock
After the most intense civil trial of the century, Johnny Depp seems to be moving forward. For weeks, fans analyzed all of the nitty-gritty details of the beloved actor's heavily publicized defamation case against ex-wife Amber Heard. The odds ultimately worked in Depp's favor, as he was awarded $10 million in compensatory damages and $5 million in punitive damages by the jury, which also awarded $2 million in compensatory damages to Heard. But even though the trial is over, Heard isn't backing down. Blaming unsupported evidence and a juror issue, Heard's lawyers have asked a judge to toss the verdict, per CBS News. Meanwhile, Depp is on a much different path than his former wife.
The "Pirates of the Caribbean" actor is now giving back. On July 5, Depp disclosed on Twitter that he made a substantial donation of nearly $800,000 to several charities, including Perth Children's Hospital Foundation, Great Ormond Street Hospital Children's Charity, The Footprint Coalition, and The Children's Hospital of Los Angeles. Money was raised through Depp's NFT (non-fungible token) project "Never Fear Truth," which contains vibrant portraits of well-known figures painted by Depp.
How did fans react to Depp's significant donation?
Johnny Depp's generous donation may be shady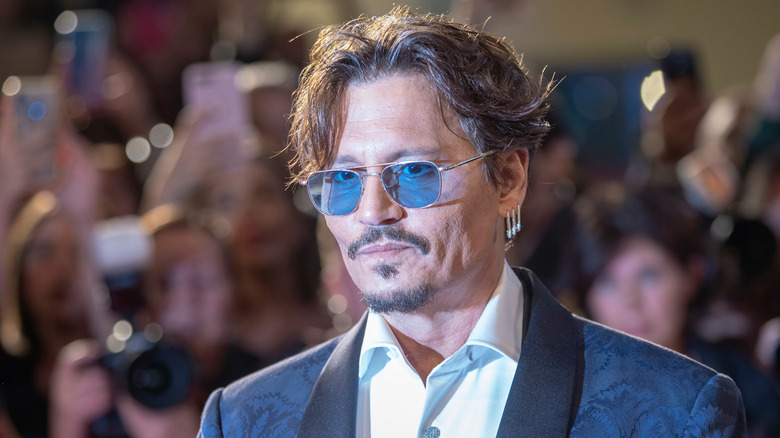 Denis Makarenko/Shutterstock
Johnny Depp shared the list of hospitals he donated to through his Never Fear Truth Twitter account. The statement said, "We are grateful and very thankful to the Never Fear Truth community for this tremendous accomplishment — making this project one of the most philanthropic NFT sales to date — and we are excited to build on this success and making an even greater impact going forward." In a tweet, Perth Children's Hospital Foundation thanked Depp for his generosity, saying, "These funds will make a significant impact."
Fans were quick to jump in with praise and gratitude for Depp's contributions. One user replied, "JD always fulfills his commitments, his honesty is admirable, I love him." However, some of the reactions hint at some subtle shade towards Amber Heard. It's worth noting that The Children's Hospital of Los Angeles was one of two charities Heard vowed to donate her $7 million divorce settlement to, per Inside Nova. Heard's inability to fulfill her donation caused contentious moments during the trial.
One person wrote, "And this, ladies and gentlemen, is philanthropy. And the difference between an unfulfilled pledge, and a straight donation." Offering a subtle dig at Heard not paying up her pledged donation, they continued, "PS Pledges most often have a schedule for fulfillment. And a signed pledge vehicle."