Inside Bill Gates' Relationship With Mark Zuckerberg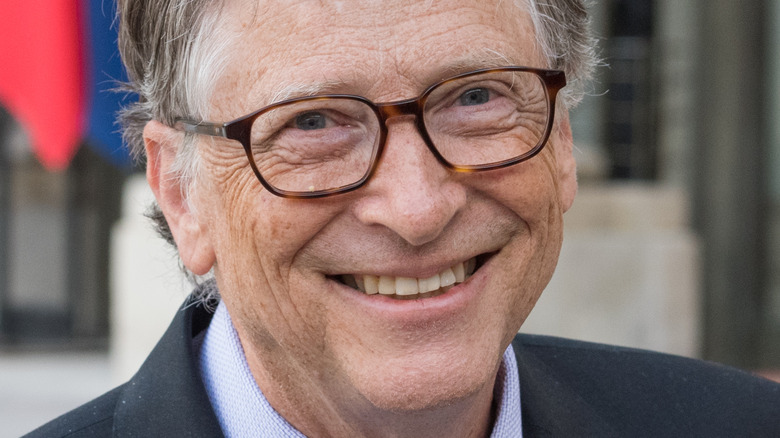 Frederic Legrand - COMEO/Shutterstock
Bill Gates and Mark Zuckerberg are two of the richest people in America. Gates is the mastermind behind and the co-founder of the software Microsoft and is known for his donations toward global health and climate change. Although spurred by some controversy with the way Gates responded to infidelity claims, he and his now ex-wife Melinda French Gates still make contributions to their foundation, The Bill and Melinda Gates Foundation.
Mark Zuckerberg is the mastermind behind and creator of Facebook, but he — like Gates — had his own controversies involving the social media platform. Critics have scrutinized and called out Facebook's ways of handling user data, particularly in spreading disinformation and misinformation, as covered by Business Insider. The multi-billionaire defended his platform by saying that Facebook has a very big perk, as it has been able to connect people from all over the world. Furthermore, Zuckerberg campaigns for everyone in the world to have some sort of internet connection. "If the first decade was starting the process of connecting the world, the next decade is helping connect the people who are not yet connected and watching what happens," Facebook's COO Sheryl Sandberg told Time.
Between the successes and the controversies, Zuckerberg and Gates clearly have some things in common. How is their relationship behind the scenes?
Mark Zuckerberg calls Bill Gates his 'hero'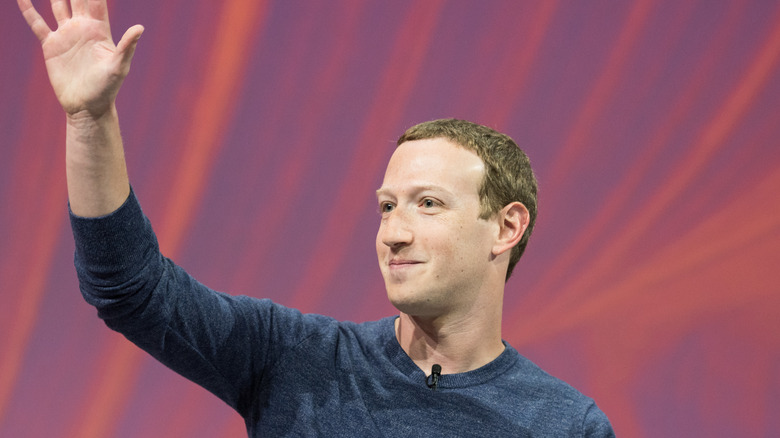 Frederic Legrand - COMEO/Shutterstock
Mark Zuckerberg was just 2 years old when Bill Gates created Microsoft. Gates, of course, went public with his software and earned millions of dollars off of it, per CNBC. A young Zuckerberg watched Gates' success and achievements, and eventually followed suit and created his own thing that made him earn billions of dollars.
"When I was growing up, Bill Gates was my hero," Zuckerberg told Bloomberg in a 2013 interview. "There are companies that define themselves by a way of doing things ... and there are companies that define themselves by making a concrete change in the world. Microsoft did that." As for the man behind the company, he added, "I have a huge amount of respect for [Gates] for doing that. He pushed them, and it was an incredibly inspiring company during the time that he was doing that."
Zuckerberg also mentioned in 2018 that he admired Gates' ability to make Microsoft "mission-focused," explaining, per Vox, "It was a company that had a clear social goal." In addition to the tech area, Zuckerberg also mentioned that Gates, who is nearly double his age, is a mentor to him in philanthropy, too. He noted that he'll be following Gates' decision to start early, saying, "The notion that if I wanna be really good at this 10 or 15 years from now, then [my wife] Priscilla and I really need to be starting to work on this now."
A mentorship turns into a partnership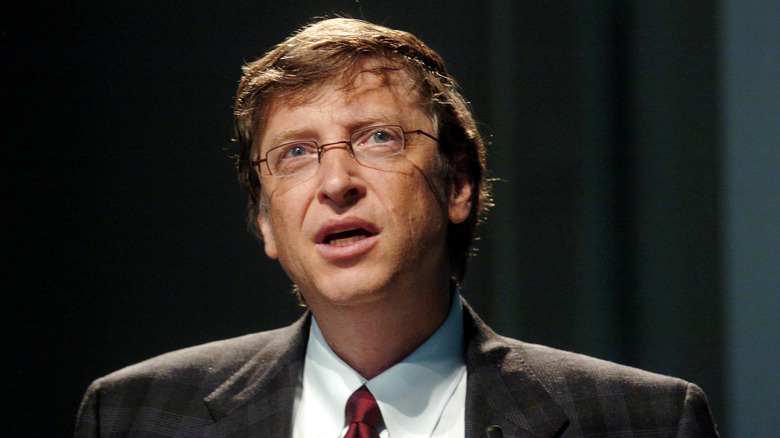 Paolo Bona/Shutterstock
The two digital masterminds were bound to cross paths. In March 2020, Vox reported Bill Gates and Mark Zuckerberg were getting together to discuss the development of a drug to treat COVID-19 called the "COVID-19 Therapeutics Accelerator." "Epidemics introduce a paradox to the world," Mark Suzman, the CEO of the Bill and Melinda Gates Foundation, posted in a statement on the foundation's website. "Viruses like COVID-19 spread rapidly but developing vaccines and treatments to stop them moves slowly. If we want to make people, particularly the most vulnerable, safer from outbreaks then we need to find a way to unwind this paradox: to speed up R&D and slow down the spread."
In October 2021, pharmaceutical company Merck was trying to seek approval for emergency use of their COVID-19 drug named "Molnupiravir," per the Bill and Melinda Gates Foundation. But according to Yale Medicine, another COVID-19 treatment — Pfizer's Paxlovid — had been approved by the FDA in December 2021. The pill is used for mild cases of the virus, and can only be prescribed. According to Fierce Pharma, both Molnupiravir and Paxlovid are cost-effective, but as far as benefits go, Paxlovid is the best way to go.
And although Gates and Zuckerberg's efforts to help create a COVID-19 pill may be done, they both gained a whole lot of money during the pandemic.