Inside James Caan's Relationship With Al Pacino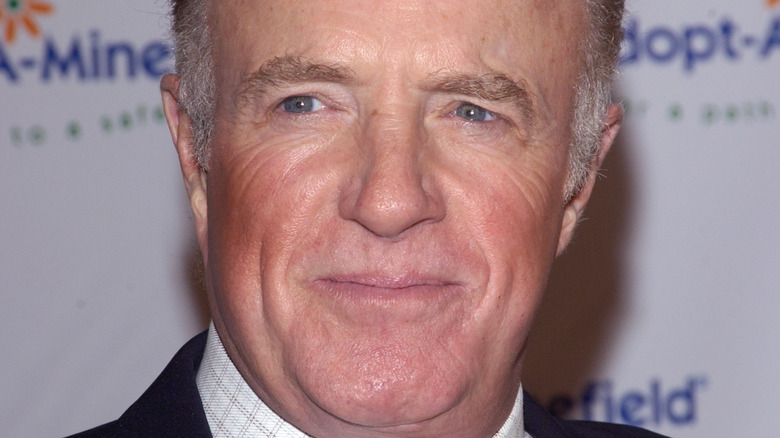 Featureflash Photo Agency/Shutterstock
James Caan died on June 6, but the iconic actor left behind an indelible filmography during his time in Hollywood. Both Caan's and Al Pacino's careers skyrocketed after the success of 1972's "The Godfather," where the duo played brothers Santino "Sonny" Corleone and Michael Corleone, respectively. Only months before his death, Caan spoke about the epic crime drama and mentioned the chemistry while filming. "One of the things that made 'The Godfather' successful ... was that everyone really enjoyed making it, and that comes off on the screen," he told the New York Post in March.
Although playing Sonny catapulted his career, the "Thief" star originally struggled with the role. "I was so awful ... I really didn't have a grip on anything," Caan said during a reunion with "The Godfather" cast on "Today" in 2017. One of the most memorable scenes between Caan and Pacino in "The Godfather" involved Sonny advising Michael on keeping "brains" off his "suit" after performing a hit on a cop. Although Caan was frustrated that a previous scene between him and Robert Duvall had been cut. "I was so pissed off," Caan told The Hollywood Reporter in March.
Despite his minor grievances, working on the all-time classic film together bonded Caan and Pacino.
James Caan almost played Al Pacino's role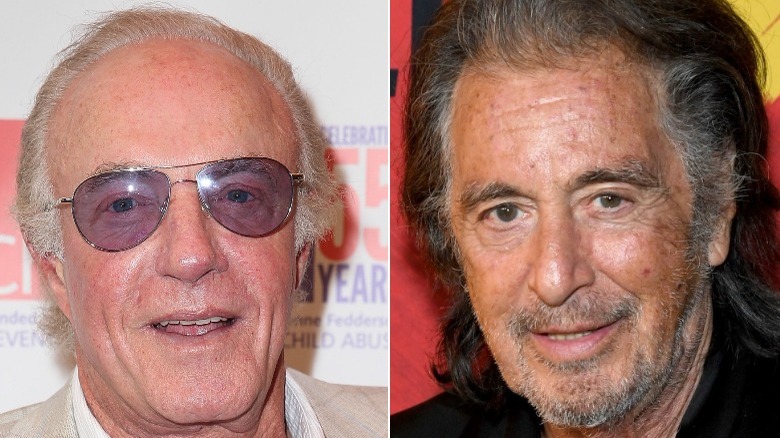 Imeh Akpanudosen & Kevin Mazur/Getty
Even after the seasoned Hollywood actor had a long list of films under his belt, James Caan still recalled the audition process for "The Godfather" that director Francis Ford Coppola put him and Al Pacino through. "His wife, Eleanor, put a bowl on our heads and cut our hair, and for the price of the four corned-beef sandwiches we had at lunch he shot this 16-mm. Improvisation," Caan told Vanity Fair in 2009. Originally, the studio insisted Pacino was not large enough in stature to play soldier-turned-crime boss Michael Corleone. Executives eyed Caan for the part. "Fancis called me one night: 'Jimmy, they want you to come in and test ... They want you to play Michael,'" the "Rollerball" actor recalled, while adding Coppola disagreed.
Caan's Sonny Corleone famously died in the 1972 classic, so he did not reprise his role in the subsequent sequels. Although, when Pacino was working on "The Godfather III," he was in constant contact with his friend. Caan said Pacino "was calling [him] from Rome all the time," per an interview with the Los Angeles Times in 1990.
The two acting legends only appeared in one other film together, 1990's "Dick Tracy" where Caan had a cameo, per the L.A. Times. Despite their lack of screen time together, the "Misery" star looked back fondly on his days working alongside Pacino. In January 2021, Caan tweeted a throwback snap of the pair. "AL & Me. End of tweet," he wrote while adding a flexing emoji.