A Bizarre New Rumor Is Spreading About Armie Hammer's Life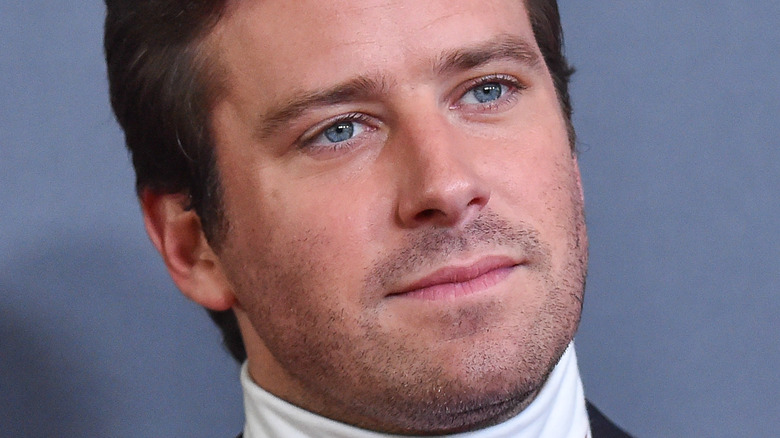 DFree/Shutterstock
When you see the phrase: "A bizarre new rumor is spreading about Armie Hammer's life," you know that this could really be anything. Hammer's history of odd, occasionally troubling social media behavior (as excellently outlined in Vox), includes activities such as "liking" posts that depicted more extreme forms of bondage or personally reacting to a writer who profiled his ascent into Hollywood. But then, supposed evidence that Hammer had a sadistic cannibalism sexual fetish eventually gave way to much darker allegations of rape. Hammer has denied these accusations.
However, the allegations were enough to get the once rising star dropped from a number of projects. According to Variety, he was removed from roles in the movies "Shotgun Wedding" and "Billion Dollar Spy," as well as the series "The Offer." Since then, the newly divorced Hammer relocated to Grand Cayman, began (reportedly) dating a dental hygienist, according to Page Six, and now pops up in the real world only every once in a while. This has led to the circulation of some pretty strange rumors about how he's spending his time these days. 
Is Armie Hammer working as a resort concierge in Grand Cayman?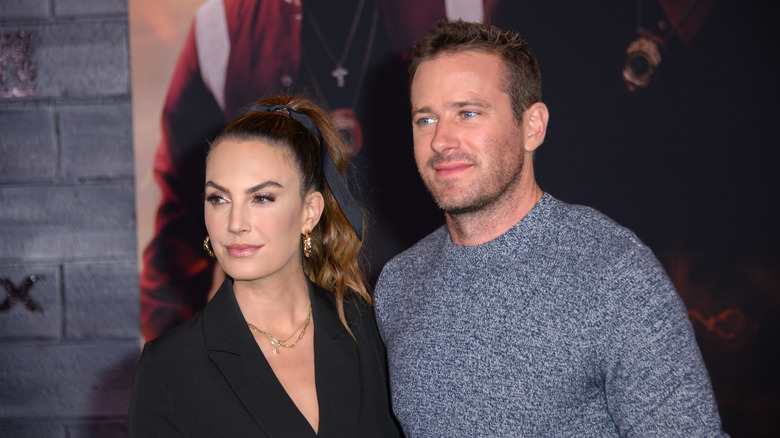 Silvia Elizabeth Pangaro/Shutterstock
One such rumor is that Armie Hammer is now working as a concierge in the Cayman Islands. TMZ reported that Hammer has been spending a lot of time at one particular resort and was even giving tours, while dressed like, well, a staffer at a Cayman Islands resort. TMZ also noted that a flyer floating around social media lately seems to advertise the actor as a "personal concierge" at the resort. Everyone needs a job, we guess, but hate to burst your bubble — Hammer has denied the rumors. 
Hammer's lawyer told Variety in a statement that the flyer is fake, and this is all just a silly prank. Apparently Hammer really is a frequent guest of this resort, and has struck up friendships with some of the employees there. He sometimes even goes golfing with them. This does seem slightly more plausible than Hammer suddenly deciding to work the front desk at a tropical resort.