Nick Cannon's Response To Elon Musk's Paternity News Is Turning Major Heads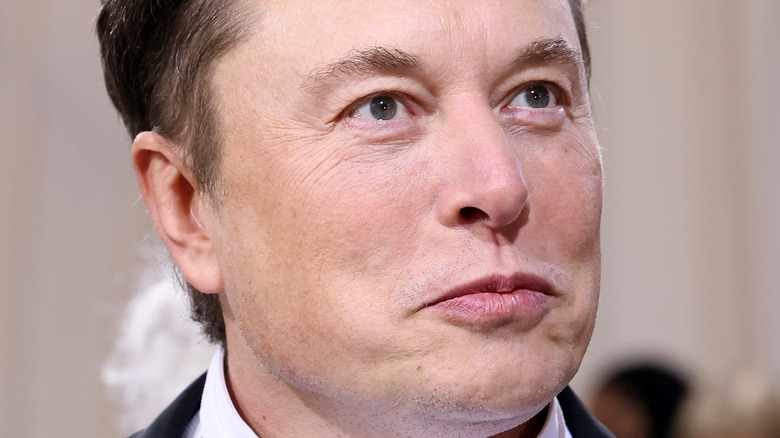 Taylor Hill/Getty Images
Elon Musk may not be commonly associated with Nick Cannon — who is expecting his eighth child this year — but the reveal that the billionaire secretly fathered a set of twins by one of his executives, born in November right before his daughter with musician Grimes was delivered, according to CNN, certainly puts the two men in the same ballpark. This marks 10 children for Musk, nine of which are still alive; his son Nevada Alexander died of SIDS in 2002.
In reaction to the breaking news of his twins, Musk tweeted (jokingly?), "Doing my best to help the underpopulation crisis. A collapsing birth rate is the biggest danger civilization faces by far." Then in a follow up tweet Musk seemed to indicate that he was actually serious, writing, "Mark my words, they are sadly true."
If there is another thing that both Musk and Cannon have in common, it is their propensity to attract controversy. While Musk's secret twins got him plenty of negative attention on its own, Cannon's comment on the tweet also raised several eyebrows.
Nick Cannon tells Elon Musk he's 'right there' with him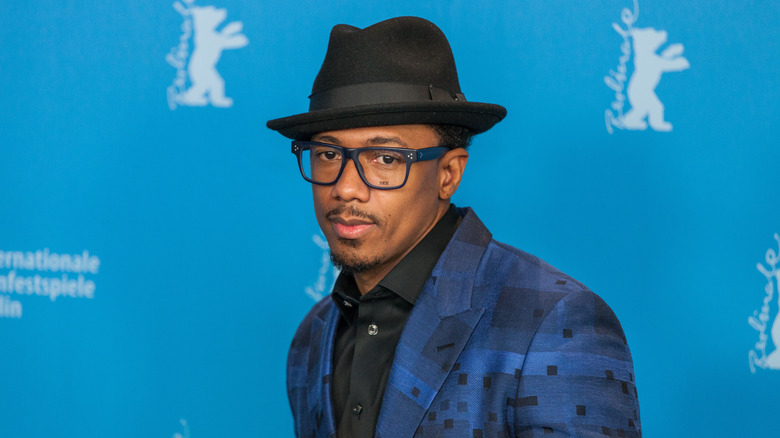 taniavolobueva/Shutterstock
Commenting on Elon Musk's "population" tweet, Nick Cannon — who, again, is about to be a father of eight, according to People — tweeted, "Right there with you my Brother!" Cannon punctuated his support with a fist up emoji. Now, we're no scientists or whatever, but it doesn't seem like two dudes just impregnating people willy-nilly is a sustainable approach to global population growth, but anyway. Cannon's comment didn't go over great with the internet. 
"End earth. It's time," reads one quote-tweet. "Men rly look at their women as breeding stocks it's disgusting," reads another. Another person, in all caps, tweeted, "You both need to be neutered OMG." Not everybody took these interactions seriously, however. Or at least, many people chose to treat the whole interaction as a joke. Cannon's comment also received its fair share of "LMAOs" and cry-laughing emojis. "This might be the funniest thing ever tweeted," one person wrote in a quote-tweet. 
Meanwhile, Musk himself continued to "tweet through it" as they say. He tweeted, "Population of Mars is still zero people," and then, "I hope you have big families and congrats to those who already do!" But really, after Cannon has weighed in, what more is there to say?