Elon Musk's Personal Life Just Took An Unexpected Turn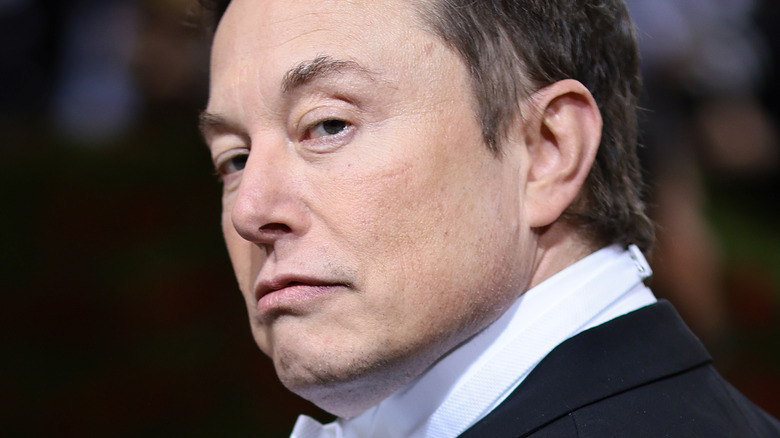 Dimitrios Kambouris/Getty Images
Elon Musk's personal life is as multi-faceted as the entrepreneur's many business ventures. After dropping out of Stanford after two days, the billionaire has never looked back. He hit it out of the tech ballpark by launching Zip2 with his brother in the mid-1990s and the siblings sold the company for $307 million in 1999. Next up came Bank X, which eventually became PayPal. By this time, Musk was so rich, he could now focus more on his real passions — cars, space, and tweeting.
Musk has been known to cause a Twitter controversy or two. So much so, in fact, that Musk decided to buy Twitter in 2022. But he also loves rap music. In 2019 Musk created a record label and dropped "R.I.P Harambe" which laments the gorilla's controversial and infamous killing, accompanied by an amazingly weird video. In 2020, he released "Don't Doubt Ur Vibe," with a video so phallic, it would leave Sigmund Freud speechless. The jury was in — don't give up the day job.
Musk's other full-time passion, though? Women. Among his many relationships are two ex-wives, Amber Heard, Grimes, and Natasha Bassett. Grimes' relationship with Musk is fluid; they regularly break up and make up. In May 2020, Grimes gave birth to their son, X Æ A-Xii, and in December 2021, they welcomed a daughter, Exa Dark Sideræl, via surrogate. It seems the only thing you can expect from the Space-X head honcho these days is the unexpected. And guess what? Elon Musk's personal life just took yet another unexpected turn.
Elon Musk is single-handedly striving to reverse the USA's fertility slump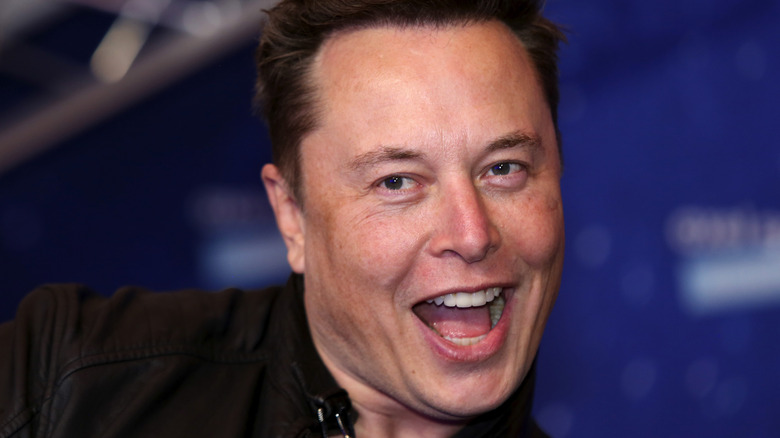 Bloomberg/Getty Images
Elon Musk has a chart depicting the USA's "fertility slump" pinned to the top of his Twitter feed. "USA birth rate has been below min sustainable levels for ~50 years," he commented. However, Musk appears to be single-handedly striving to reverse the situation. Insider reports he and a top company executive, Shivon Zilis, secretly welcomed twins last year. In April, the couple filed a request to have the babies' last names changed to their father's. The twins arrived just weeks before Musk's daughter with Grimes.
While it's becoming increasingly difficult to keep track of how many children Musk has, Rolling Stone noted that nine offspring were listed in the court filing.
Musk has struggled with solitude his entire life. "When I was a child, there's one thing I said," he told Rolling Stone. "'I never want to be alone.' That's what I would say. I don't want to be alone." Sadly, the prolific parent has one less child to keep him company now. TMZ obtained documents filed by Musk's 18-year-old transgender daughter. Her birth name was Xavier Musk, but she requested it be changed to Vivian Jenna Wilson. "Gender Identity and the fact that I no longer live with or wish to be related to my biological father in any way, shape, or form," Wilson wrote as her reason for the name change. Now we just can't help but wonder what Wilson thinks of her new half-siblings.