Alec Baldwin Shares An Eye-Opening Statement About James Caan's Health Toward The End Of His Life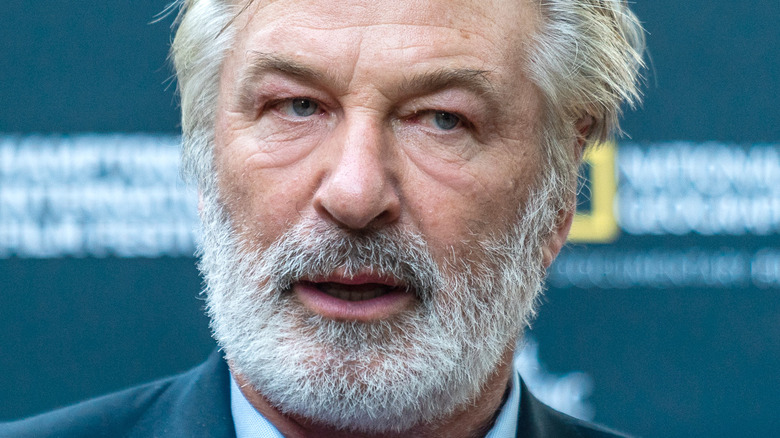 Mark Sagliocco/Getty Images
Alec Baldwin has revealed saddening details about James Caan's health, following his death on July 6. Caan's family made the announcement in a message posted to the actor's Twitter account, and thanked fans for their support. "The family appreciates the outpouring of love and heartfelt condolences and asks that you continue to respect their privacy during this difficult time," the statement read.
The Bronx native rose to fame as Sonny in the 1972 film "The Godfather," and had been a staple in Hollywood ever since. News of Caan's passing sparked a series of tributes, as celebrities took to social media to express their grief. "I'm heartbroken to hear of Jimmy's passing. Shocked. No words. Thank you, Jimmy. Love you, your 'Kat," his "Misery" co-star Kathy Bates tweeted. While Adam Sandler — who starred alongside Caan in "That's My Boy" – wrote, "Loved him very much. Always wanted to be like him. So happy I got to know him."
Now, Baldwin is speaking out about his friend's health, sharing troubling details about Caan's physical condition in recent years.
Alec Baldwin says James Caan's health was 'not great'
Kathy Hutchins/Shutterstock
Alec Baldwin has joined the long list of celebrities that have shared their memories of the late actor James Caan, who he referred to as "Jimmy." In a video posted to Instagram on July 8, Baldwin called Caan a "great movie star" and "real sweetheart." He also revealed that the "Elf" actor was experiencing health complications toward the end of his life.
"Mike Kijanski, his assistant, was one of a handful of people who kept Jimmy alive the last five years," Baldwin said. "Because Jimmy's health was not great." Baldwin goes on to send his condolences to Caan's family and friends before ending the emotional clip. The revelation by Baldwin is saddening, as Caan told Radar Online in 2018, that he felt "better than ever."
And while there has been no formal announcement regarding Caan's official cause of death, Baldwin's claims may be supported by recent images of the "Misery" actor. In photos obtained by The U.S. Sun, Caan was seen using a walker as he exited a restaurant in Los Angeles.