Inside Ice-T And Kelli Giddish's Real-Life Friendship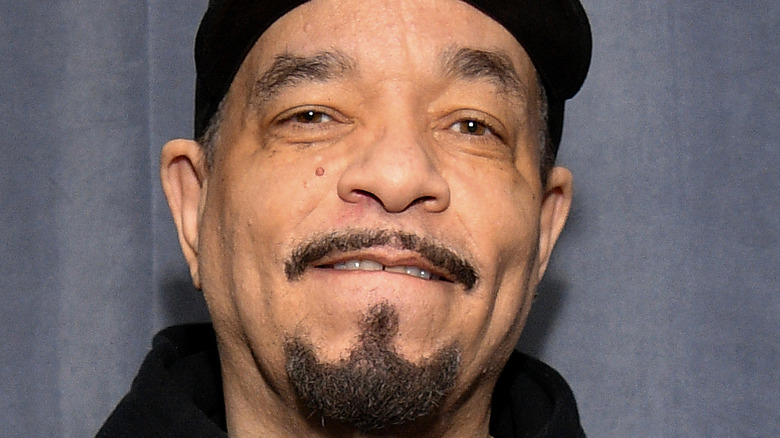 Dia Dipasupil/Getty Images
NBC's "Law & Order: Special Victims Unit" was recently named the longest-running drama series in television history — beating out its predecessor, the original "Law & Order." The show chronicles the crime-fighting efforts of a group of New York City detectives led by police chief Olivia Benson (Mariska Hargitay). The show — which premiered in 1999 — often rotates cast members. However, Ice-T has remained in his role as detective Odafin Tutuola since he was introduced in Season 2.
Meanwhile, actor Kelly Giddish joined the popular series much later, first appearing on "Law & Order: SVU" as an assault victim named Kara Bawson. The Georgia native was brought back to the show in 2011 as Detective Amanda Rollins — an often troubled officer living with a gambling addiction.
Like Ice-T, Giddish continues to be a pivotal part of the fictional police precinct. Both actors have worked on the show for over a decade, which may leave some wondering about the depth of their friendship.
Ice-T and Kelli Giddish are close off-screen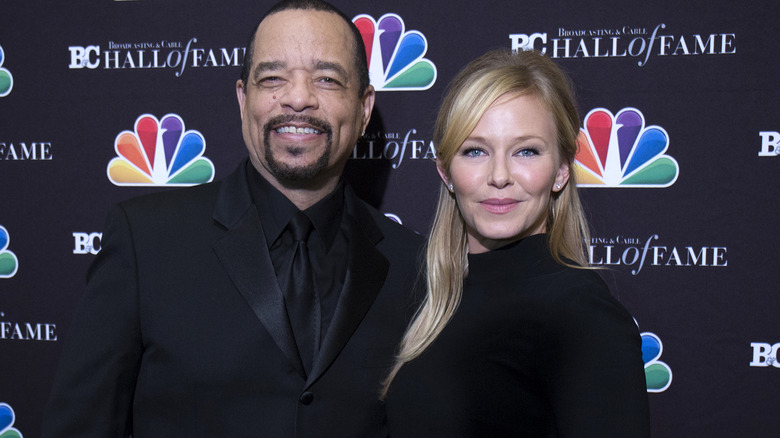 Santiago Felipe/Getty Images
Ice-T and Kelli Giddish's friendship in real life is seemingly just as strong as their bond on-screen. When Giddish gave birth to her first child in 2015, the rapper was one of the first to reveal the news. "At the hospital with the newest 'SVU' member 'Ludo' Congrats @TheKelliGiddish and Larry," Ice-T tweeted, alongside a photo of Giddish and his wife Coco. Giddish also revealed to Us Weekly that she and the couple "spent some time together" during her pregnancy.
Ice-T has also gushed over his pal Giddish in interviews. When reflecting on their first season as partners on the show, Ice-T said that working with Giddish is "a dream." "Kelly is a very low maintenance woman, which is a very big compliment, guys know that," he told Wolf Films in 2012. "She comes in, knocks it out, no drama, no stress, and that's a dream." Giddish, who was sitting next to Ice-T during the conversation, smiled in agreement. 
The whole cast is like family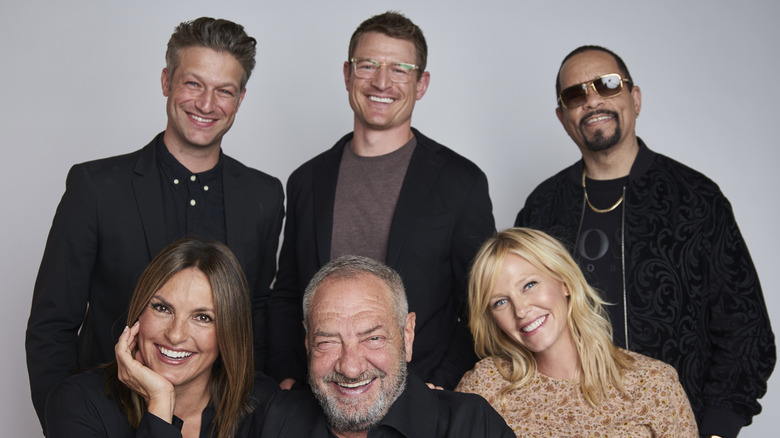 Matt Doyle/Getty Images
Ice-T and Kelli Giddish aren't the only "Law and Order: Special Victims Unit" stars to form a close bond on-set. Mariska Hargitay, who stars as police chief Olivia Benson, told Seth Meyers that the show's cast members have all built a close bond over the years. "People throw the word, you know, family around, but after 20 years, well, that's the real deal," she said during an appearance on "Late Night with Seth Meyers."
And if fans needed any more proof of the "Law & Order" stars' close relationship, the actors have also shared numerous videos and photos of their behind-the-scenes escapades on social media. In 2016, Giddish shared a hilarious video of herself playfully strangling her on-screen partner, Ice-T, but was sure to include the hashtag "#ILOVEICET." The video prompted fans to flood the comment section with laughing emojis, with one person writing, "THAT'S me and my sister in a fight."