Matt Damon Reveals What He Knew About Those Harvey Weinstein Allegations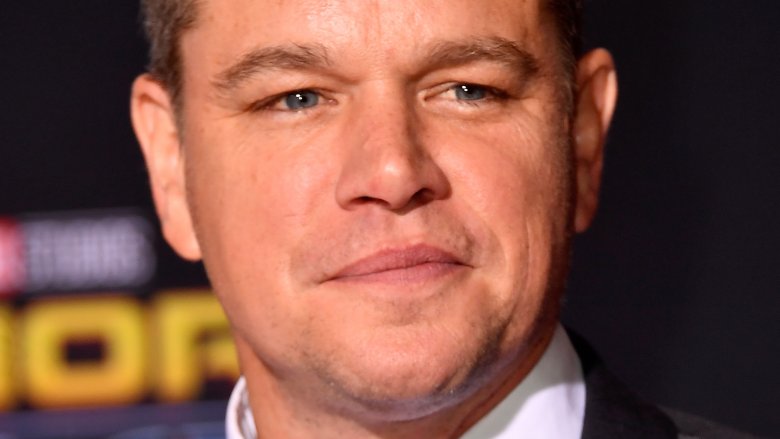 Getty Images
Matt Damon has opened up about Harvey Weinstein's ongoing sexual misconduct scandal.
During his candid interview with Good Morning America on Monday, Oct. 23, 2017, the 47-year-old actor admitted that he was aware of Weinstein's alleged predatory behavior toward actress Gwyneth Paltrow, who recently accused the fallen film mogul of sexual harassment.
"I knew the story about Gwyneth from Ben [Affleck] because he was with her after Brad [Pitt]," Damon began (via Entertainment Tonight), adding that he had worked with Paltrow and Weinstein on The Talented Mr. Ripley in 1999. "Ben told me, but I knew that they had come to whatever agreement or understanding they had come to. She had handled it and she was the first lady of Miramax and he treated her incredibly respectfully always."
Weinstein gave Damon and Affleck their big break when his company produced their Oscar-winning film, Good Will Hunting, in 1997. "I was there at the height of his power and what you knew back then, you had to spend about five minutes with him to know he was a bully," the actor-screenwriter added. "He was intimidating — that was his legend."
"So people say, 'everybody knew,' like, yeah I knew," Damon, who previously told Deadline he was completely unaware of the allegations, continued. "I knew he was an a**hole. He was proud of that. That's how he carried himself. I knew he was a womanizer....But the criminal sexual predation is not something that I ever thought was going on. Absolutely not."
As Nicki Swift previously reported, Charmed star Rose McGowan specifically called out Damon and Affleck, among others, for allegedly covering up the accusations made against Weinstein. "They knew. They funded. They advised. They covered up. They must be exposed. They must resign," she tweeted in a text post on Oct. 9, adding in the caption, "Hey @mattdamon what's it like to be a spineless profiteer who stays silent?"
Over the last few weeks, Weinstein has been accused of thirty years worth of sexual assault, including rape, against dozens of actresses. A number of stars have since spoken out against the disgraced Hollywood producer.