Who Is Amy Duggar's Husband, Dillon King?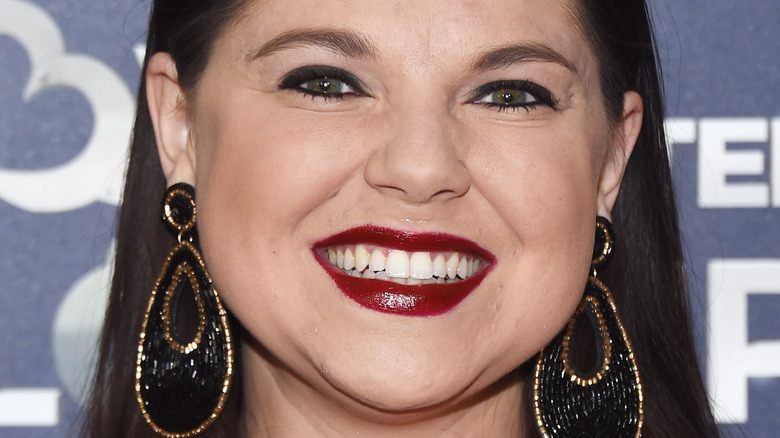 Amanda Edwards/Getty Images
Her last name might be Duggar, but Amy Duggar certainly doesn't act anything like her famous cousins from TLC's former reality television series, "19 Kids & Counting." That's because she doesn't talk like them, dress like them, and even marry like them, as she wore pants and kissed her boyfriends before marriage, which are two major rule breakers for the Duggars. In fact, Duggar distanced herself from her family because she did not believe it was healthy for her to be around them. In an interview with HollywoodLife in October 2021, Duggar explained that she had to create "boundaries" to protect herself and her family. "Those people don't truly love you and accept you for you, and that's OK to eliminate them from your life if all they're going to do is bring you down and make you feel like you're a terrible person for no reason," she said.
And while Duggar has made her feelings known about Michelle, Jim Bob, and their clan, a lot of people can't help but wonder who her own husband, Dillon King, really is. 
Dillon King has Amy Duggar's heart, a clothing line, and a cigar lounge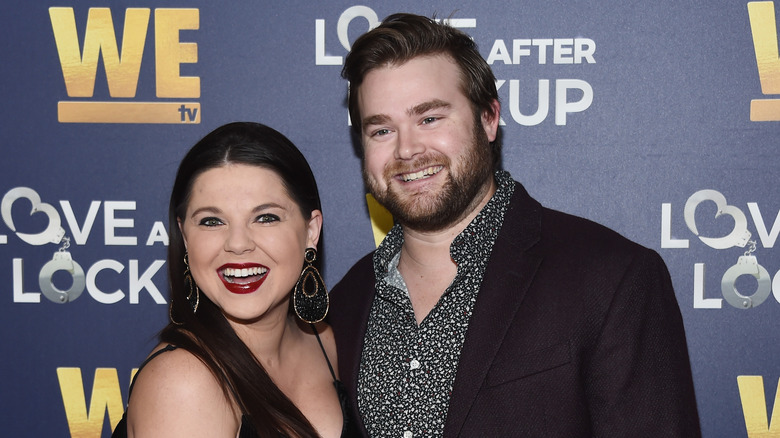 Amanda Edwards/Getty Images
Amy Duggar might not have gotten as much attention as her cousins have over the years (and that might be a good thing, especially considering some of their headlines), but she did have her moment to shine in her TLC special, "A Duggar Leaves Home," back in 2014. However, she did do something very non-Duggar-ish by marrying her husband Dillon King in 2015 after being engaged for just two months. In fact, she was so excited about getting married that she told People she couldn't wait to change her last name. "It's going to be a great day when Dillon signs that marriage license and my last name changes," she said
On paper, it sounds like Duggar's main man is the kind of guy who always has business matters on his mind. King owns a restaurant and cigar lounge in Springdale, Arkansas called Wellingtons, per The U.S. Sun, has his own clothing line called 3130, and he's an Arkansas football fan through and through, per his Instagram. WIth that said, Duggar and King have also weathered some storms in their marriage, too.
Amy Duggar and Dillon King's marriage remains intact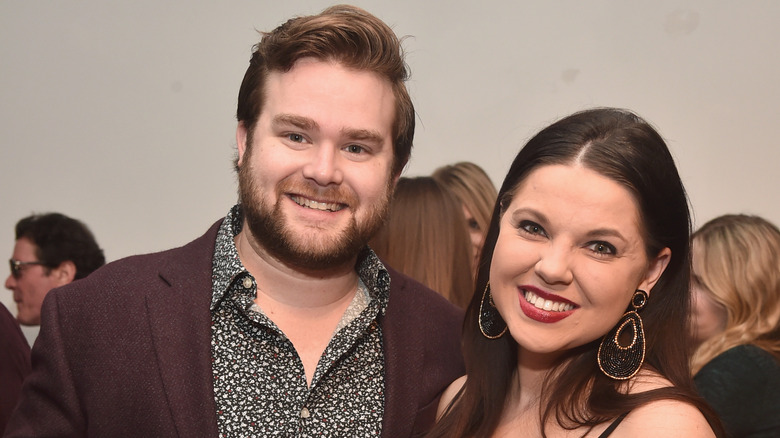 Alberto E. Rodriguez/Getty Images
Back in 2015, Amy Duggar made it no secret that her marriage to Dillon King sure had its fair share of good times and bad. She even posted a message on Instagram for their fifth wedding anniversary that said, "We work through problems all the time, we talk, we try our hardest to communicate and then we forgive and make up!" 
However, they did turn to reality TV in the hopes that it could help solve their marital problems in 2017 when they joined "Marriage Boot Camp." When asked about their decision to join the show, King told Fox News that same year, "It's not like it was a planned out thing where we said it just to get ratings. There were things from the past that needed to be worked on."
And while trying to figure out your issues in front of the cameras is not an easy thing to do, Duggar and King have managed to get their marriage back on track. The couple did tell People back in 2018 that when it comes to getting intimate, they like to "keep it fresh, keep it wild," and light up the "firelight, candle, one of those big massage bed things. The whole shebang." That, and it seems like Duggar and King are also enjoying date nights on the regular. We'd say that Duggar really found reality television royalty when she met her King.