The Real Reason Dr. Phil Doesn't Drink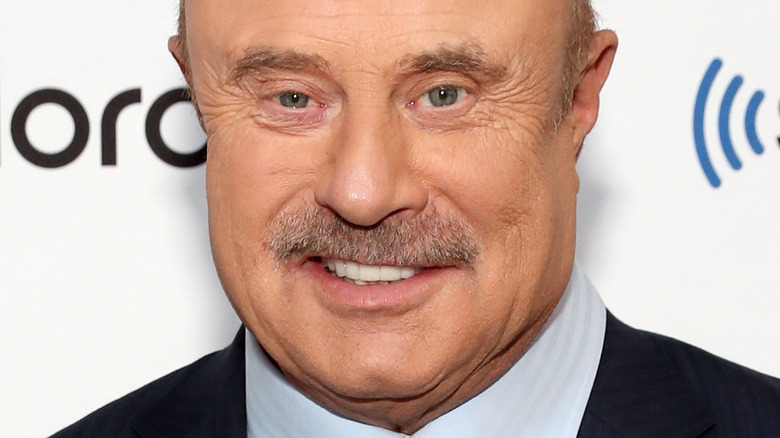 Cindy Ord/Getty Images
Dr. Phil McGraw has become a daytime television mainstay for the better part of 20 years, doling out no-nonsense advice with a prolonged Texas twang since his eponymous "Dr. Phil" show began airing in September 2002. The series has been a hit throughout its 20-season run, as fans can't help but tune in as McGraw — who may or may not be a real doctor — dishes out tough love to a variety of guests that have included Dina Lohan, whom McGraw accused of being "phony and inauthentic," and Danielle Bregoli, who found her rightful place in our collective consciousness with a simple challenge: "Cash me outside, how bout dah?"
While McGraw has undoubtedly helped countless guests tackle their substance abuse issues on his show, he's managed to avoid the same fate. The TV doctor admits that he hasn't had a drink in over 45 years, and his reason might surprise you.
Dr. Phil's father was an alcoholic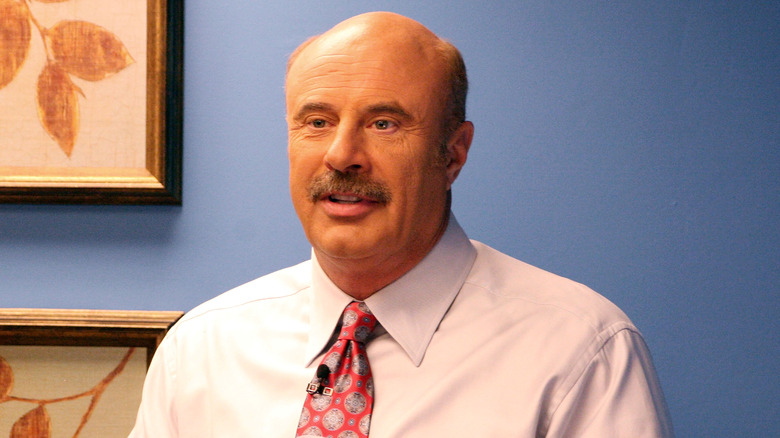 Frederick M. Brown/Getty Images
Dr. Phil McGraw has spoken candidly about his struggles as the child of an alcoholic father, Joe McGraw. "I know when your dad is subject to being drunk, I know what that's like. I know you don't bring your friends home. You don't bring your friends home because you don't know what you're going to find when you open the door," he explained to guests at a May 2016 taping of his show, "Dr. Phil."
It's clear McGraw suffered from his father's drinking, and he admits that his father's behavior caused him great anguish during his childhood. In 2016, retired baseball star Richie Lewis appeared as a guest on an August episode of "Dr. Phil," where his family confronted him about his own drinking habits. Upon hearing their personal stories, McGraw recalled a bleak memory from his own childhood wherein he arrived at his family's home with a few friends only to stumble upon his dad "asleep on the driveway, in his underwear, with his pillow, and it was 24 degrees out." But these negative memories ultimately had a positive impact.
Dr. Phil's father influenced his decision to abstain from alcohol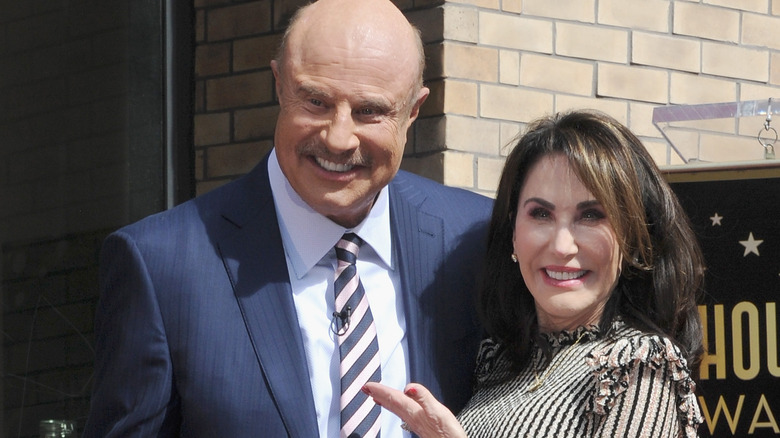 Albert L. Ortega/Getty Images
Dr. Phil McGraw credits his father for helping him steer clear of alcohol. "My dad was a bad alcoholic, so I haven't had a drink in 45 years," McGraw admitted in a 2014 episode of his talk show, "Dr. Phil." That's not to say he hasn't had a drink or two; the media medic has confessed to quaffing a few beers in the past, but it sounds like the experience wasn't quite what he expected. "I tried. I decided, 'I'm going to get drunk.' We got these quarts of beer, and I got a hangover while I was drinking!"
McGraw's wife, Robin McGraw, also came from a troubled home where alcohol broke her family apart. In 2021, she explained to Reader's Digest how she felt after finding out her future husband preferred to abstain from alcohol. "The first date that we went on, I asked him if he drank alcohol, and he said, 'No. I think I'm allergic to it,'" she recalled. "And I said, 'Oh, I think I love you!"