Does Lisa Vanderpump Still Talk To Jax Taylor And Brittany Cartwright?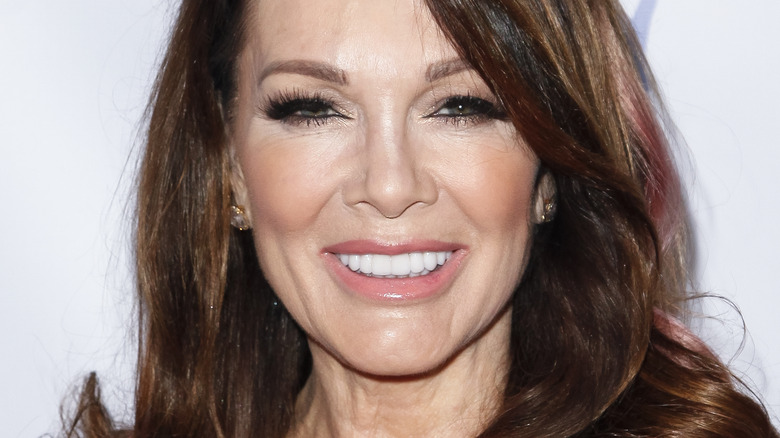 Tibrina Hobson/Getty Images
It's been nearly two years since Jax Taylor and Brittany Cartwright announced their departure from "Vanderpump Rules," but it looks like the pair's relationship with Lisa Vanderpump is still on the rocks.
In December 2020, Taylor took to Instagram to tell fans that he will no longer be returning to the show's ninth season, and so as his wife. "The last 8 years on Vanderpump Rules have been some of the most challenging, rewarding, and fulfilling years of my life," he wrote in a now-deleted post, via People. "Although this is difficult to share, Brittany and I will not be returning for another season of Vanderpump Rules. We are excited to take this time to focus on our growing family and share with you our new endeavors."
Taylor appeared to insinuate that it was their decision to depart from the hit reality series, but Vanderpump hinted the opposite. "Was I surprised what they decided? Well, if you put it like that, yeah. I would have been really surprised," she said in an interview with Us Weekly in March 2021, adding that casting ultimately lay in Bravo's hands. "Who makes the rules? It's not me...Bravo, they produce the show. Even though I'm an executive producer on it, you know, they make most of the decisions."
Vanderpump didn't seem to harbor ill feelings towards the couple at the time but according to them, they're no longer in touch with their former boss.
Brittany Cartwright she doesn't talk to Lisa Vanderpump much these days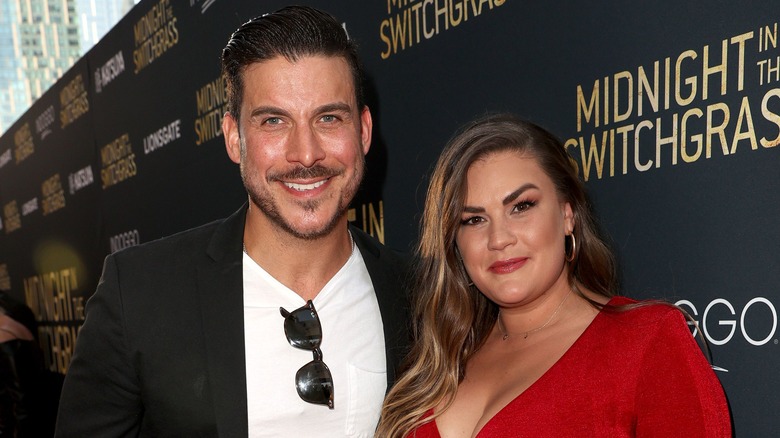 Kevin Winter/Getty Images
Cartwright says that, even though they're not part of the cast anymore, they still have much admiration and respect for Lisa Vanderpump. "I love Lisa to death and I think she's amazing. And I've always looked at her so much," Cartwright shared on the "Behind the Velvet Rope with David Yontef" podcast, per Heavy. "We got a present from her when Cruz was about eight weeks old. So she did send like some gifts and stuff."
She went on to say that they didn't receive any parenting advice from Vanderpump and don't talk to her as often as they'd hoped. "She said she missed us and stuff, but we don't hear from her as much as I thought we would, which is kinda sad," Cartwright confessed. "But I still love her to pieces."
This isn't the first time Cartwright gave fans a glimpse of her current relationship with Vanderpump. In a June 2021 appearance on the "Girls Night With Alexis Waters" podcast, she said that she wished she got the chance to catch up with Vanderpump more despite not being on the show. "I haven't actually talked to her as much as I thought we would. I love Lisa. I've looked up to her so much, always have. I've always been one of her number one fans. I thought maybe we would keep in touch just a little bit more. "
Jax says Lisa Vanderpump is 'another one I could care less about'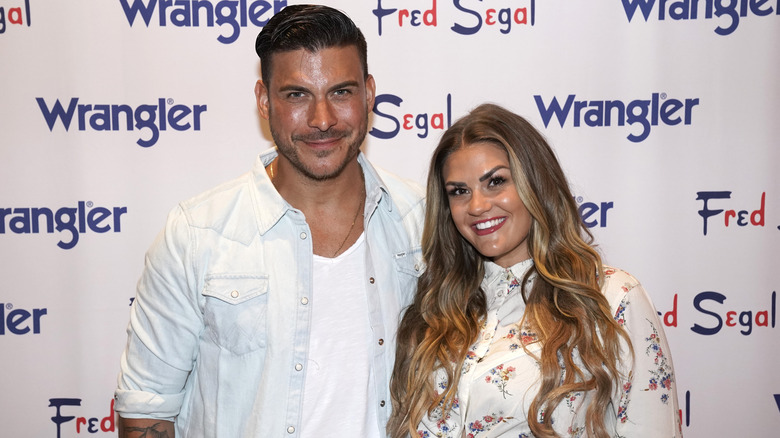 Erik Voake/Getty Images
In the "Behind the Velvet Rope" podcast, Brittany Cartwright said that her husband Jax Taylor no longer talks about Lisa Vanderpump anymore, which is a shame since they used to be so close. "He doesn't really say anything about it," she said, per Heavy. "But I'm sure if you asked him, he probably would be a little bit... I know like she was really close to him during like all the filming and stuff. So I just wish that would have like continued a little bit."
But Taylor let his feelings about Vanderpump known on Instagram Live in March 2021. "I don't talk to Lisa now, I haven't spoken to her," he said at the time, per Reality Tea, "She's in her own world, and I don't really... She's another one that, eh, I could care less about. She's in her own world. Nothing mean against her. I just don't really care either way."
As for the rest of the "Vanderpump Rules" cast, Cartwright said that Taylor barely talks to them, too. "I talk to them a lot," she said. "Jax doesn't have, it's not like there's an issue, but they just like don't really talk anymore. So it's kind of like, kind of like up in the air and maybe would just be a little bit awkward, you know?"