What Really Happened Between Matt LeBlanc And Jenna Fischer?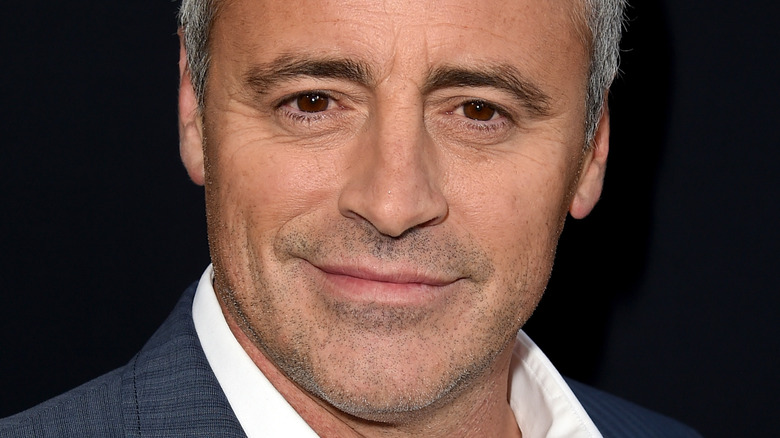 Kevin Winter/Getty Images
For many, Matt LeBlanc will always be the lovable, if not also goofy Joey Tribbiani from the long-running sitcom "Friends." While LeBlanc has kept busy in his post-"Friends" career with multiple series, such as "Joey," "Episodes," and "Man with a Plan," but it's LeBlanc's time as Joey that both he and his fans look back on the most fondly. In an interview with the BBC, LeBlanc said, "I'm kind of spoilt when it comes to comedy. I was on 'Friends,' which was one of the funniest things on television. When I read a comedy and don't laugh, I think it's probably not that funny, so I feel a little jaded that way."
While a lot has been said about LeBlanc's successful television career, there have been some bumps along the road. In fact, there were some rumors that there were some issues with LeBlanc and actor Jenna Fischer on the set of "Man With A Plan." Apparently, it had nothing to do with their work on the show, but their previous television roles instead.
TV executives had a hard time envisioning Joey with Pam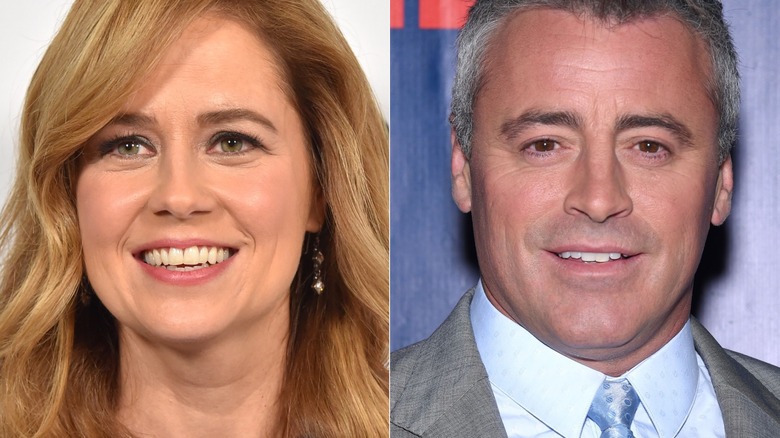 DFree & DFree/Shutterstock
During his 10-year run on "Friends," Matt LeBlanc's character Joey Tribbiani dated a long list of eligible women in the Big Apple, including model Janine (Elle MacPherson), Erin (Kristin Davis), Charlie (Aisha Tyler) and, of course, Rachel, played by LeBlanc's co-star Jennifer Aniston. However, when LeBlanc moved on to "Man with a Plan," a lot of people still saw him as Joey so much so that the show's executives had a hard time seeing him with Jenna Fischer, who's best known as her character Pam Beesly from "The Office." While on the "Office Ladies" podcast, Fischer explained what had happened after she showed up to film the pilot for the show. She recalled (via People), "They said — this is a literal quote, they said, 'I don't believe Pam would marry Joey. The chemistry doesn't work between these two. So it wasn't working for them that we got married and had a family."
Yikes. But that's not the only problem Fischer and LeBlanc have experienced in the aftermath of their iconic roles.
Jenna Fischer and Matt LeBlanc's out-of-character dilemmas
Back in 2012, Matt LeBlanc told The Guardian that he's come across many people who assume that he's just like his fun, bubbly, and aloof former "Friends" character Joey Tribbiani. But because he's nothing like the fictional character, a lot of people get the wrong impression of him. He said, "People will speak slowly to me sometimes. And they always ask me if I'm all right, because I'm much more low-key and reserved than my character in 'Friends.' They think that I'm depressed, or I'm sad, or upset — but I'm just not amped up to go out in front of an audience and do a TV show. That's not who I am."
Similarly, Jenna Fischer has also admitted that because her "The Office" character Pam Beesly had so much chemistry with her on-screen partner Jim Halpert, many people thought she and co-star John Krasinski were a real life couple. During an appearance on "An Oral History of The Office," she said (via People), "I don't know how to explain it, because it's a little bit like telling kids there's no Santa." While some executives might have had a hard time picturing Pam with Joey, we have a feeling that Pam would have done a great job explaining to Joey that Santa was, indeed, a fictional character, too.