Fergie Tears Up While Discussing Josh Duhamel Split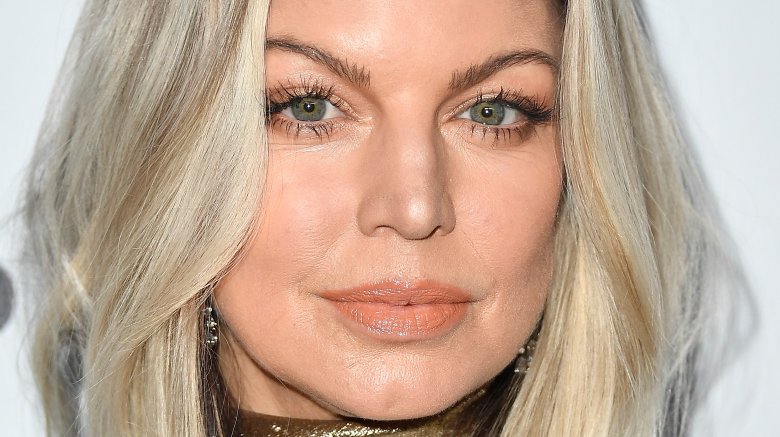 Getty Images
The "Fergalicious" hitmaker is understandably heartbroken over her divorce.
In a preview clip released from her upcoming appearance on The Wendy Williams Show, which will air on Thursday, Oct. 26, 2017, Fergie become emotional when the conversation turned to her recent split from her ex-husband, actor Josh Duhamel.
"It wasn't my plan. I wanted to stay married forever," the "Big Girls Don't Cry" singer told host Wendy Williams (via Entertainment Tonight). "I love Josh, he's the father of my child," she continued while choking up. "You're making me cry."
Referring to their 4-year-old son, Axl, Fergie said, "We forever have that project together," adding, "And we're doing the best we can."
As Nicki Swift previously reported, the couple amicably split in February 2017 after eight years of marriage but only announced their divorce in September. "With absolute love and respect we decided to separate as a couple earlier this year," they said in a joint statement at the time. "To give our family the best opportunity to adjust, we wanted to keep this a private matter before sharing it with the public. We are and will always be united in our support of each other and our family."
Fergie, whose album Double Dutchess hit shelves in September, recently opened up about her surprising breakup while promoting her long-awaited sophomore effort. "We're great friends, Josh and I, there's so much love that we have for each other," the Black Eyed Peas singer told Entertainment Tonight. "We really like each other, we have fun with each other. We're just not a romantic couple anymore. But we are still Axl's parents through and through, and our families — each other's families, the cousins, my nieces and nephews — it's all the same. So that's the only thing that's changed."
Fergie, 42, and Duhamel, 44, began dating back in September 2004. They married in January 2009.