Nicki Minaj Had Fans Totally Confused With Her Pregnancy Comments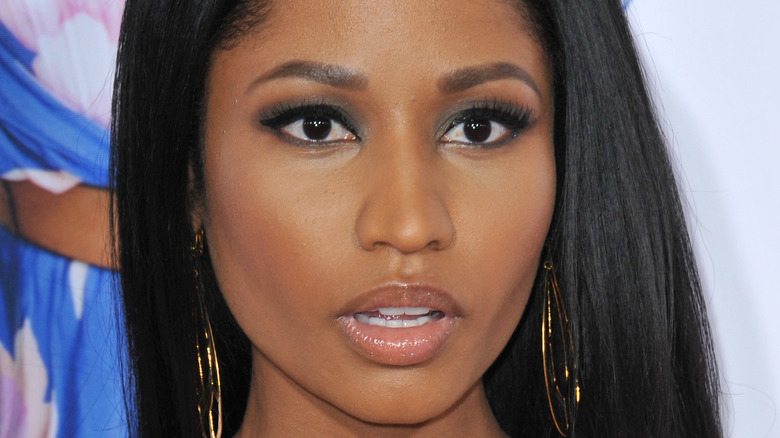 Jaguar PS/Shutterstock
While fans desperately wait for Nicki Minaj to release new music, the rapper is busy being a mother. In October 2020, People announced that Minaj had given birth to her first child with her husband, Kenneth Petty. Although the child's name has yet to be made public — affectionately known as "Papa Bear" — fans are often treated with adorable pictures of him on the star's Instagram. In one caption she wrote, "Becoming a mom is by far the most fulfilling job I've ever taken on."
With the "Super Bass" singer deriving so much joy from being a parent, it's no wonder that some have wondered if she'll have another baby soon. Minaj even made a now-deleted tweet in 2019 (via BBC) announcing that she'd "decided to retire & have [her] family." She later clarified to The Shade Room that she had already recorded music that was ready to come out, and her "retirement" was in reference to whether or not she would jump into work on her fifth album.
Still, even Minaj's choice to continue performing wasn't enough to entirely dismiss pregnancy rumors. Twitter is full of her fans analyzing videos of her recent on stage appearances, debating whether or not she has a baby bump. When Minaj made the effort to clear things up, she accidentally made things a whole lot worse.
Did Nicki Minaj accidentally say she was pregnant on Instagram?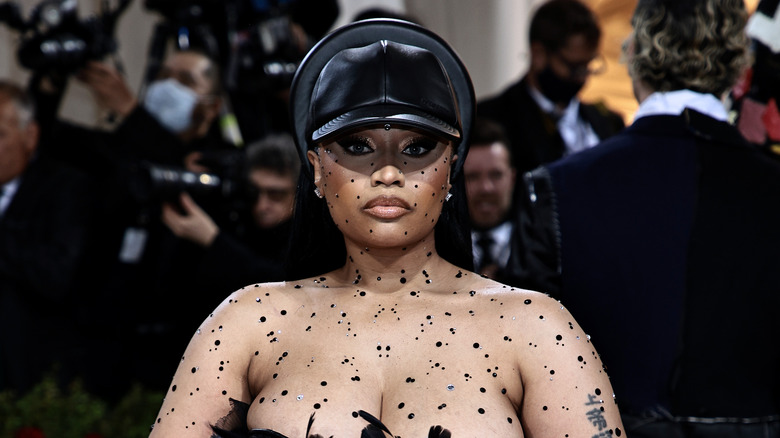 Dimitrios Kambouris/Getty Images
TMZ captured the fateful July 10 Instagram Live in which Nicki Minaj had a major slip-up. Before she took the stage to perform at the Wireless Festival in London, she checked in with her fans. When one asked if she was pregnant, Minaj tried to shut them down, and failed in the worst way possible.
"I'm not fat, guys, I'm pregnant," she said. The Barbz who were tuned into the stream immediately went wild in the comments section, alerting Minaj to the fact that something had gone wrong. "Oh, wait," she said. "Did I say it wrong? I'm sorry. I think I said it wrong. I meant to say, I'm not pregnant, I'm fat."
Despite her attempt at clarification, Twitter was still full of debate. One user summed it up, tweeting, "[M]y whole timeline a mess right now with us not knowing if nicki minaj actually pregnant or not." Another wrote, "Calling it now Nicki Minaj is pregnant again. Coming back to this post when she announces it." Still others thought that it didn't at all. One fan shared an image of Minaj at the festival and added, "Legacy image right here! She aged like fine wine — pregnant or fat."