Cardi B's Messy Feud With The Shade Room Completely Explained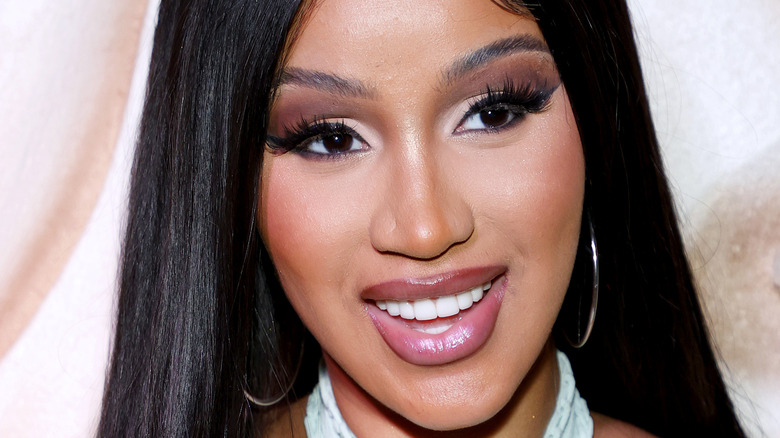 Arturo Holmes/Getty Images
Cardi B has been feuding with the online blog, The Shade Room, for a few years now and things have recently escalated for the whole internet to see. After the Shade Room reposted a photo of Cardi B and Offset's daughter, Kulture on July 10, the "Bodak Yellow" rapper accused the outlet of only posting negative content about her on their page. She alleged they restricted her from commenting on their Instagram profile after she requested for the photo of Kulture to be removed. 
In a since-deleted tweet, Cardi B wrote, per Rolling Stone, "Delete my child off y'all page. Cause my thing is ...okay you only post negative content bout me, cool no biggie. Got me blocked from commenting on their page ok cool. But please don't post my child on yall funny ish ...I don't want to be old self but just leave me alone."
The Shade Room's Twitter account denied blocking her comments and claimed that the rapper previously asked why the outlet never posts about her family during a private phone call. The outlet claimed that they have to get permission to post other people's content on their page, but Cardi denied giving them the go-ahead for the photo of Kulture. In a series of deleted tweets and videos, Cardi claimed that the outlet only talks poorly about her, but that they don't do that to other artists. The Shade Room then responded with positive coverage they have previously posted about the rapper, but the drama didn't end there.
Cardi B and The Shade Room have come to an agreement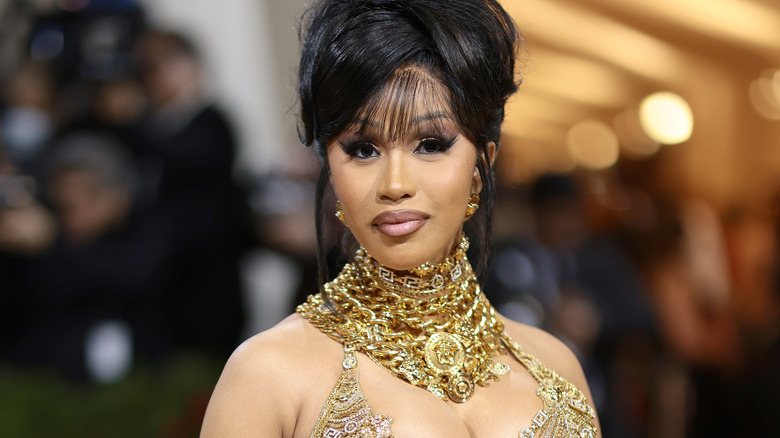 Dimitrios Kambouris/Getty Images
Since the hours-long heated Twitter discussion between Cardi B and The Shade Room's Twitter account, things seem to have quieted down. In a since-deleted video shared on her Twitter, the rapper asked the outlet to "take it easy" on her and reminded everyone that she is trying to protect her mental health. She also accused The Shade Room of trying to gaslight her. Cardi tweeted The Shade Room and asked if the outlet's founder, Angelica Nwandu, would hop on a call so that they could handle their feud like adults — and in private. After the constant back and forth on Twitter, a private phone call was agreed upon between the two parties.
In a deleted tweet, The Shade Room posted, "Just spoke to @iamcardib and we were able to come to a resolution. We're putting the issue to rest and moving on. Cardi, we wish you the best and continued success. Glad we found a way to move forward peacefully. What happened earlier was bad, but how it ended is good," according to Complex. The outlet then apologized to its supporters for all of the drama and pledged to not get involved in something like this again.
As of writing, both Cardi B and The Shade Room have deleted almost all of their public tweets and comments regarding this issue. Fans will have to stick around to see if the outlet will ever post about Cardi B or her family again.