Johnny Depp Makes His Feelings About Amber Heard's Appeal Crystal Clear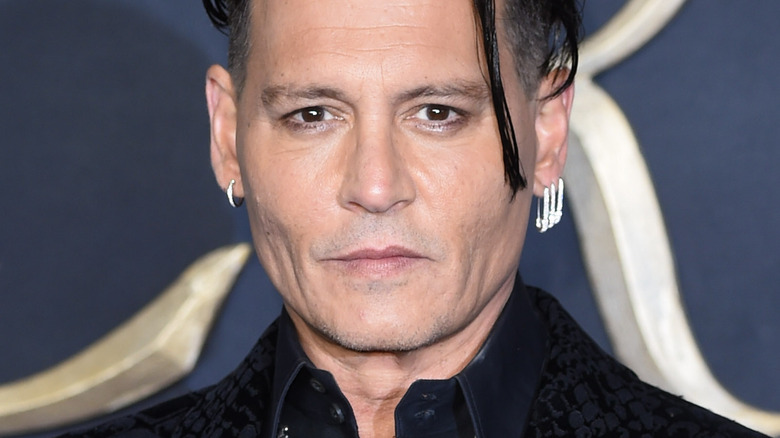 Featureflash Photo Agency/Shutterstock
The world watched in anxious anticipation as Johnny Depp and Amber Heard battled it out in court, the courtroom akin to a scene out of "Pirates of the Caribbean." Depp's Jack Sparrow and Heard's ... Barbosa? ... dueled for days on end, using the stand as their place of war. From recounting instances of physical abuse to playing disturbing audio messages, the players in the trial were quick to point the finger at their ex-spouse, and we all watched the presumed, mutually assured destruction like it was a daytime soap opera.
In a surprising turn of events — given how infrequently plaintiffs win defamation trials — Depp came out victorious, with the judge ruling that Heard fess up $10 million for compensatory damages and $5 million for punitive damages, per USA Today. And as the "Aquaman" awaited the final verdict, Depp was in the United Kingdom performing with musician Jeff Beck, clearly displaying he was ready to get his life — and career — back on track. 
In an interview with NBC's Savannah Guthrie following the trial, Heard expressed disappointment with the decision. "I'm scared that no matter what I do, no matter what I say or how I say it, every step that I take will present another opportunity for this sort of silencing," Heard said when asked whether she thought Depp would ever sue her again. Despite this, she later filed paperwork to have the verdict tossed, potentially setting the stage for a new defamation trial. Now, Depp has made his stance on his ex-wife's legal ongoings crystal clear. 
Johnny Depp's team refutes Amber Heard's efforts to redo the trial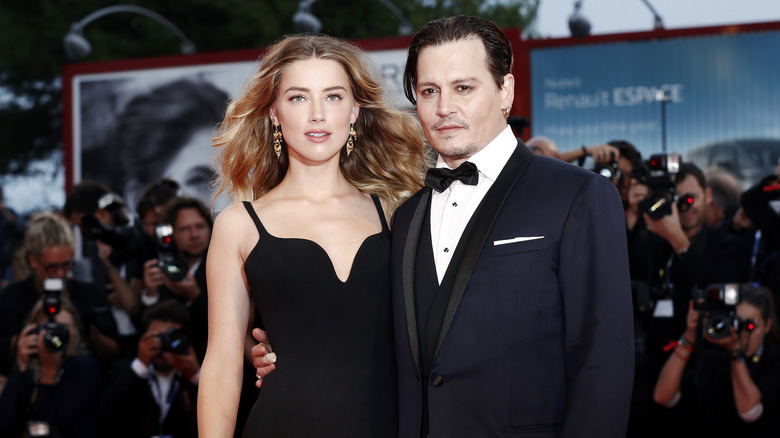 Andrea Raffin/Shutterstock
While Johnny Depp is putting his career back on track, Amber Heard still wants justice to be served, as the verdict agreed upon in the original defamation trial was wrong in her eyes. As noted by Deadline, Heard's legal team jumped on the appeal train just as soon as the decision was handed down by the jury, with attorney Elaine Bredehoft doubling down on the assertion that Heard was "demonize[d]" by Depp's defense. 
And although Heard is adamant that her true story was not presented in court, her ex-husband's legal team was quick to shoot her appeal down, stating that the actress "has identified no legitimate basis to set aside in any respect the jury's decision." The star's legal team asserted in their filing documents, "The verdict was well supported by the overwhelming evidence, consistent with the law, and should not be set aside. Mr. Depp respectfully submits that the Court should deny Ms. Heard's Post-Trial Motions, which verge into the frivolous." 
To make matters even more complicated for the "Aquaman" actress, Heard's insurance company — New York Marine and General Insurance — will not assist her in paying Depp the $10.4 million she owes him, even though she was counting on the insurance payout. Taking the matter to the courts system, New York Marine and General Insurance is battling Heard over responsibility, a lawsuit filed in California shows (per Yahoo! News). Depp has made it clear that he has no intention of going through yet another defamation trial, and Heard's legal battles are only growing.