Johnny Depp Proves His Music Career Is Back On The Right Track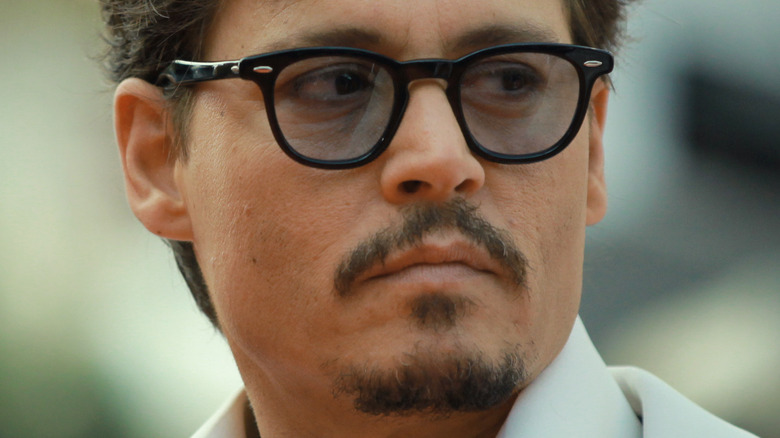 PAN Photo Agency/Shutterstock
With the Amber Heard defamation trial behind him, Johnny Depp is determined to get his career back on track — starting with music.
Despite spending most of his career as an actor, music is Depp's first love. In fact, as CBS News reported back in 2011, the "Pirates of the Caribbean" star left school at 15 in the hopes of becoming a rockstar. However, Depp ultimately found fame when he pivoted into acting. For that, he has Nicholas Cage to thank. As he told Oprah Winfrey in 2004, by 1983, he was "basically an unemployed musician," and began applying for jobs. "Nick suggested that I meet his agent, because he felt I should be an actor," he explained. That said, acting was far from something he'd considered prior to Cage's suggestion. Quite the contrary, Depp told Winfrey that he only agreed to try out of desperation. "I just thought, well ... you know, at this point, I'll do anything. I've just got to pay the rent," he revealed. Luckily for Depp, acting panned out pretty well. However, music has continued to be his primary passion over the years, and he makes a point of keeping both separate. In 2015, he said, "I hate the idea, 'come see me play the guitar because you've seen me in 12 movies' ... You want the people who are listening to the music to only be interested in the music," per The Guardian.
Well, for those who are fans of the music, Depp just made an exciting announcement.
Johnny Depp is set to tour with The Hollywood Vampires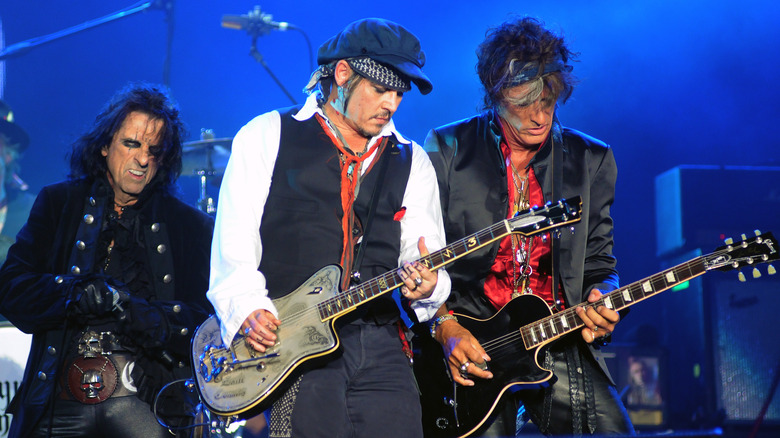 A.PAES/Shutterstock
Johnny Depp fans (those who truly appreciate the music, that is) were overjoyed in 2015 when the actor, alongside Alice Cooper and Joe Perry founded The Hollywood Vampires (per Classic Rock). Today, Tommy Henriksen is also a member, and the band has featured many legendary rockstars in their performances. Notably, as reported by Rolling Stone in 2015, even Paul McCartney has been involved.
Unfortunately for fans, in the wake of COVID-19 regulations across the globe, many of the band's tours have needed to be rescheduled and even cancelled over the past two years. March 2021 saw them share a statement via their website that they were "beyond disappointed" that they'd opted to cancel their European tour initially pegged for the summer. However, accompanying the sad news was a firm promise: "we WILL be back rocking with you once the world returns to normal!" Well, with the world finally re-opening, they've just made good on that. Taking to Twitter, The Hollywood Vampires shared that everything is finally on track for them to tour once again. "We're coming to Germany and Luxembourg Summer 2023!" they wrote. The band also urged their fans to "keep an eye out for more to come," hinting that maybe, just maybe, they'll add more cities and dates in the coming weeks.
Johnny Depp's career has certainly taken a backseat in the past few years, but it appears this superstar is ready to make his comeback.