Derek Jeter Sets The Record Straight About His Friendship With Alex Rodriguez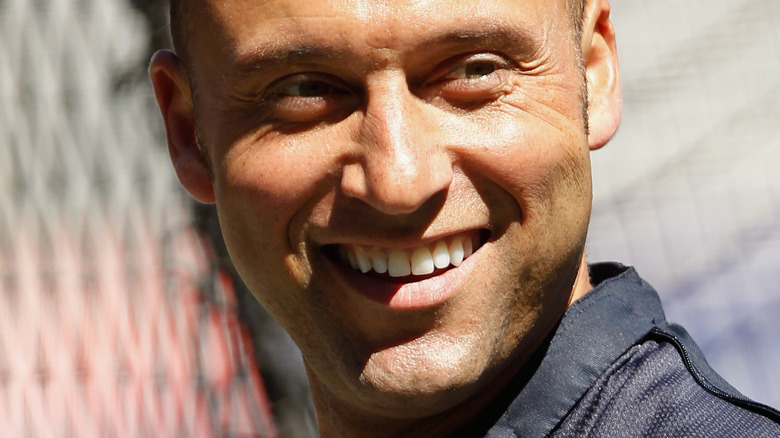 Debby Wong/Shutterstock
What's really going on with Derek Jeter and Alex Rodriguez? Of course, the two have plenty of similarities. Both are baseball superstars and both played for the New York Yankees, even becoming teammates when Rodriguez joined the world-famous team in 2004. Both are dads (Derek is a father of three and Rodriguez is a dad of two) and both have had high-profile romance with some of the most stunning ladies in the world (Derek is now married to Hannah Jeter while Rodriguez has famously dated the likes of Cameron Diaz and Jennifer Lopez).
The two have had somewhat of a frenemy label for much of their careers though, at one point seeming to be good friends and at others total enemies. One of their biggest dramas came in 2001 when Rodriguez basically slammed Jeter's ability on the field to Esquire. "Jeter's been blessed with great talent around him, so he's never had to lead. He doesn't have to. He can just go and play and have fun, and hit second," Rodriguez said, adding, "You never say, 'Don't let Derek beat you.' That's never your concern." That came the year after Rodriguez also made controversial comments on "The Dan Patrick Show," saying (via New York Post), "It's going to be hard for [Jeter] to break that because he just doesn't do the power numbers and defensively he doesn't do all those things." Rodriguez told ESPN at the time that he'd apologized, but it seems things may never have recovered.
Derek Jeter suggests A-Rod 'crossed the line'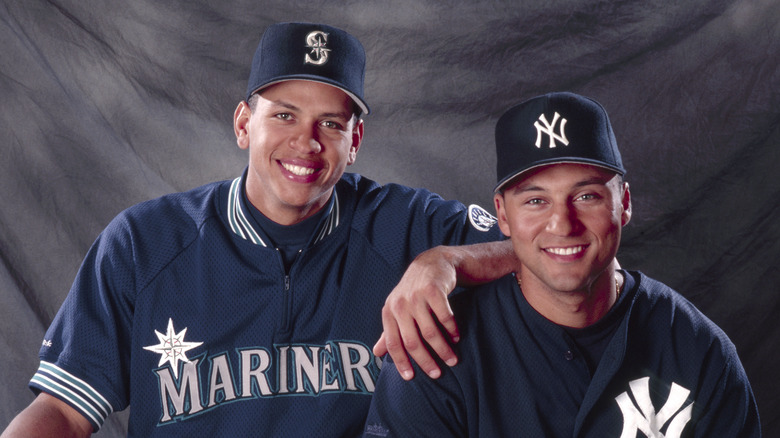 Steve Crandall/Getty Images
Derek Jeter is making it pretty clear he's not on the best terms with Alex Rodriguez. The ESPN documentary "The Captain" delves into the twosome's friendship and sees Derek admit he never felt close to A-Rod after his controversial comments. "You can say whatever you want about me as a player. That's fine. But then it goes back to the trust and the loyalty. 'This is how the guy feels? He's not a true friend,' is how I felt. Because I would not do that to a friend," Derek admitted, per Daily Beast. He added people make mistakes when they're younger, but clarified, "What I expect of you, you should expect the same of me. I wouldn't treat you that way. And, once again, that's fine. I'm still going to be cordial. But you crossed the line, and I won't let you in again."
As for Rodriguez? He hit back, "I said exactly what I said. Again, I think it was a comment that I stand behind today. It was a complete tsunami — it was one of the greatest teams ever — and to say that you don't have to focus on just one player I think is totally fair."
Rodriguez appeared to make it clear where he stood with Derek in 2017 after TMZ claimed he skipped out on his former teammate's Yankee Stadium retirement event. Instead, he spent the night with then girlfriend, Jennifer Lopez, over Derek and Hannah Jeter.