Jill Duggar And Derick Dillard's Family Just Got Even Bigger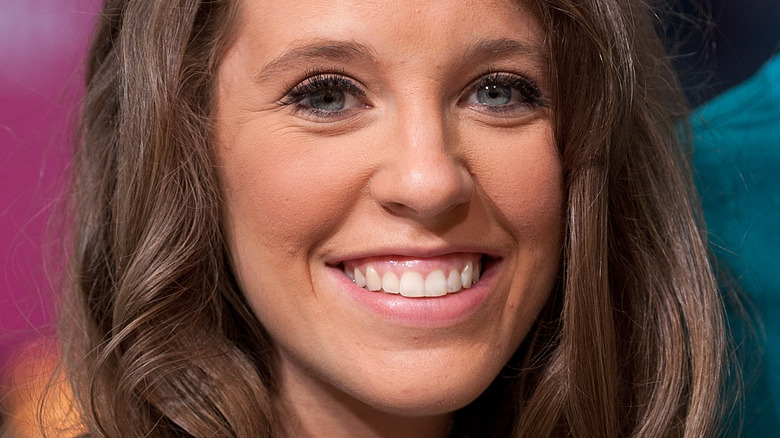 D Dipasupil/Getty Images
Jill Duggar revealed a heartbreaking loss back in October 2021. The reality television star announced that as she and her husband Derick Dillard were expecting their third child together, she unfortunately suffered a miscarriage. The couple, who are also parents to their sons Israel and Samuel, blogged about their pregnancy test and miscarriage news on Duggar's Instagram account. She captioned her post with, "We recently found out we were expecting our third baby. We were thrilled! However, a few days later we started miscarrying."
A few months later, Duggar and Dillard announced that they were expecting once again. The new addition of their family forced the former "19 Kids & Counting" stars to make a major change to their living situation. Duggar once again took to Instagram to inform her followers that she and Dillard were moving on out and moving on up by moving to a new home. And now, the couple has shared even bigger news for their family.
Jill Duggar and Derick Dillard announce the birth of their son Freddy
There's a new Duggar in the house! According to People, "Counting On" alums Derick Dillard and Jill Duggar welcomed their third child, a bouncing baby boy named Frederick "Freddy" Michael Dillard. The couple made their announcement on their official Dillard Family blog and said that little Freddy surprised them with his early arrival. What's more, they also said that the name Frederick held a special name for them. Explaining how they came up with "Fre-derick," the couple wrote, "Similarly, Derick's name is a variation of his late dad's name, Rick, that his parents created by adding 'de' to the front of Rick to spell, 'de'-'rick,' literally meaning son 'of' (de) Rick."
Now, whether or not grandparents Jim Bob and Michelle Duggar will get to meet Freddy anytime soon, no one knows, seeing how there's been some "distance" between them and the Dillards in recent years, per Us Weekly. Either way, it sounds like this new mom and dad have got parenting down pat, and it seems like they are more focused on starting over than counting on.