Beanie Feldstein's Funny Girl Drama May Have Been Even More Intense Than We First Thought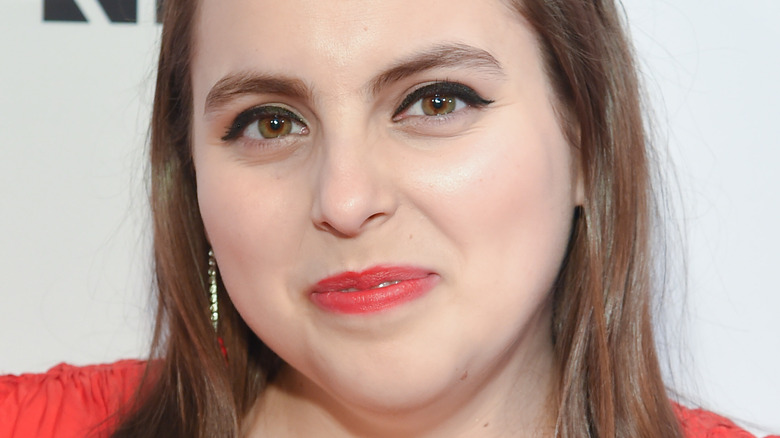 DFree/Shutterstock
It looks like Rachel Berry — oops, we mean Lea Michele's — dreams are coming true. Berry, Michele's character in "Glee," aggressively aspired to play the lead role in "Funny Girl," per Variety. Now, the jokes and rumors are true, and Michele will be replacing actor Beanie Feldstein in the Broadway revival of "Funny Girl" as Fanny Brice, per Playbill.
"A dream come true is an understatement," Michele said in an Instagram caption as she shared the casting news. "I'm so incredibly honored to join this amazing cast and production and return to the stage playing Fanny Brice on Broadway. See you September 6th."
As expected, the internet responded strongly to the announcement of Michele replacing Feldstein. Better yet, one fan tweeted a joke about Jane Lynch — who played Sue Syvester in "Glee" — announcing her departure from the show, comparing it to how Sue left in the middle of Rachel Berry's "Funny Girl" performance. But, jokes aside, the "Funny Girl" drama isn't over yet.
Bad reviews and different directions made Feldstein quit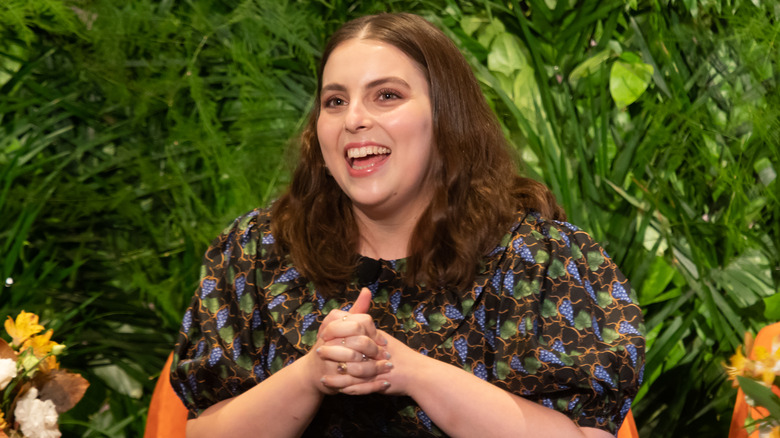 Noam Galai/Getty Images
Drama in the drama department is the gift that keeps on giving. It all started when Beanie Feldstein announced she was leaving "Funny Girl." She was supposed to play the lead role, Fanny Brice, for a year, but the announcement came after about four months of performing.
"Playing Fanny Brice on Broadway has been a lifelong dream of mine, and doing so far the last few months has been a great joy and true honor," Feldstein said in a statement posted to Instagram. "Once the production decided to take the show in a different direction, I made the extremely difficult decision to step away sooner than I anticipated."
The "Lady Bird" and "Booksmart" actor had not-so-great reviews, as the New York Post gave the show a rating of 1.5 out of 5, and Entertainment Weekly stated that Feldstein's "Fanny Brice lands at a lower altitude [than Barbara Streisand's]: both funny and girlish but never really big." Page Six pointed out that Feldstein feels victimized. A source told the media outlet that the creative team "turned on her and kind of points fingers at her like she's the reason the show isn't working." This hints that while Feldstein may be a fine actor, she just wasn't the right fit for the show.