Inside Bethenny Frankel's Relationship With Andy Cohen Today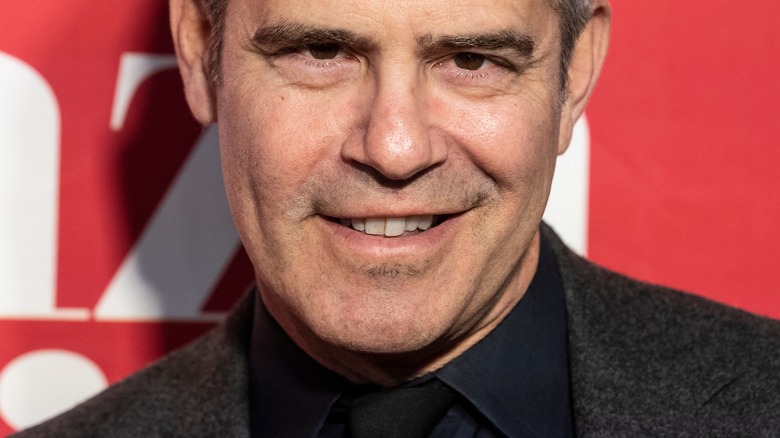 lev radin/Shutterstock
Andy Cohen is famous for his famous friendships, and his Instagram page is filled with cameos from the likes of Anderson Cooper, John Mayer, and Sarah Jessica Parker. One celebrity who hasn't been seen on his star-studded grid lately is Bethenny Frankel, former "Real Housewives of New York City" star, even though the two of them were thought to be close buds. 
In fact, rumors of a feud between the two friends have been popping up every so often for the past couple of years, ever since Frankel quit the Bravo show. So what's the true relationship between Frankel and Cohen these days? Are they still as close as they've ever been? Or is there a secret war taking place behind the scenes that the Bravolebrities' fans haven't been able to see? We'll be honest. The evidence is confusing. And even maybe a little contradictory at times. Here's what we do know. 
There are rumors of a rift between Bethenny Frankel and Andy Cohen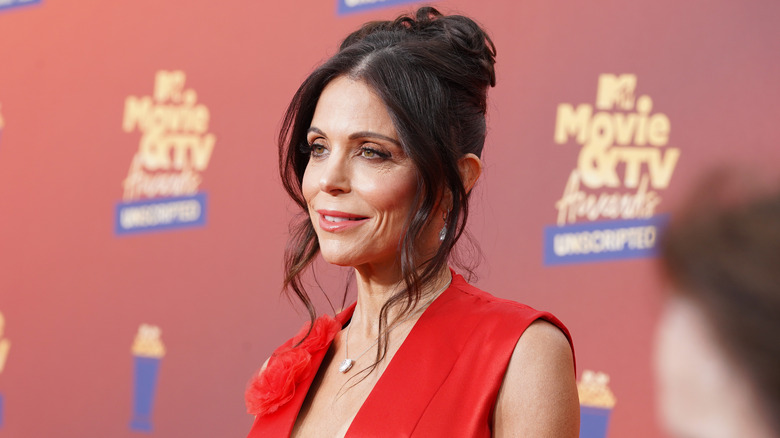 Presley Ann/Getty Images
One reason people have speculated that Bethenny Frankel and Andy Cohen are on the outs? They don't follow one another on social media, which is a classic "Real Housewives" shade move. But there have also been more specific rumors about a supposed rift between Frankel and Cohen. In David Quinn's tell-all, "Not All Diamonds and Rosé: The Inside Story of the Real Housewives from the People Who Lived It," he revealed that initially, Cohen didn't want Frankel to be on "Real Housewives of New York City" because she'd already been on "The Apprentice: Martha Stewart," and thought she already had too big a public profile (via Us Weekly). 
In October 2021, unnamed sources told Radar Online that there was a much more serious feud going on between Cohen and Frankel. "Every cast member, both former and current, were asked to participate in the new book with Bravo's absolute blessing, but Bethenny refused," the insider shared. Another source is quoted as saying, "Andy has had it with her. Everything that she has done without him, including her podcast has failed."
So what have Cohen and Frankel themselves said about their relationship?
Frankel and Cohen both deny rumors of a feud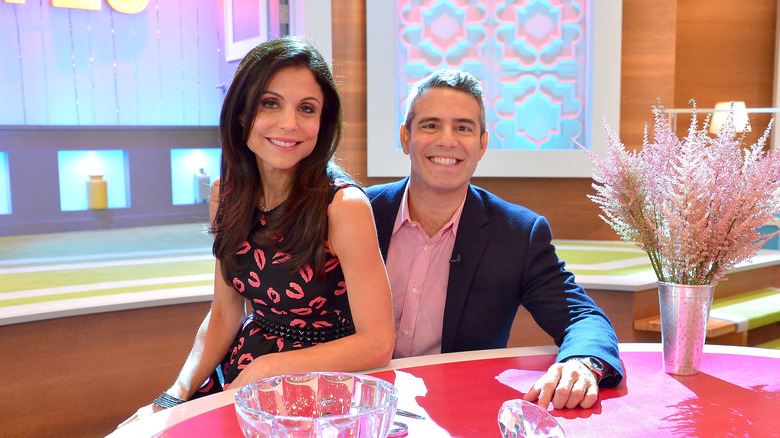 Mike Coppola/Getty Images
If you ask them, Bethenny Frankel and Andy Cohen are just fine. With regards to the social media following, Frankel's rep told Page Six, "They haven't followed each other in forever. They are super close friends. In fact he recently did her podcast," adding that Frankel doesn't follow many of her friends because she prefers to connect more directly. Frankel has also denied that she and Cohen are on the outs. On Twitter, the former "Housewife" wrote, "[Andy] and I are very similar in our journey. We came up at the exact time and are on the path. We have both made mistakes and made good and bad decisions." Her tweet continued, "we don't hate the player and sometimes hate the game. We respect each other's journey and have debated the whole way."
Even more recently, Cohen has publicly given Frankel props for her work providing aid to the people in Ukraine. Cohen awarded her his "mazel of the day" on "Watch What Happens Live" in March 2022 after she announced that she'd raised over $25 million for the cause. 
It looks as if, even if they've beefed in the past, their relationship is smooth sailing these days.