Bethenny Frankel's Surprise Selfie With A Former RHONY Nemesis Has Twitter Wildly Speculating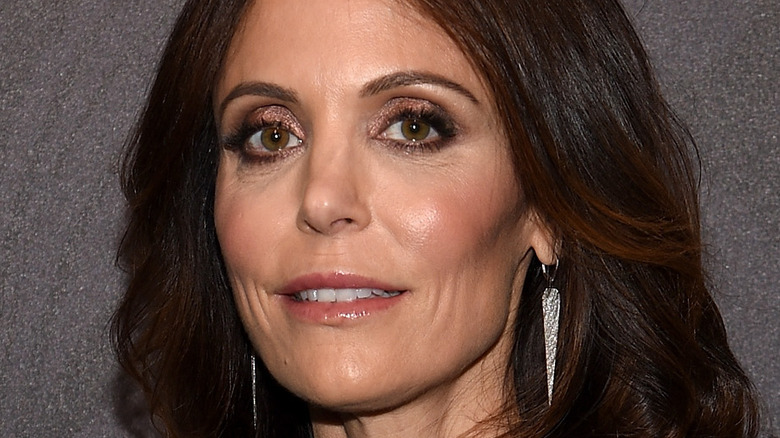 Dimitrios Kambouris/Getty Images
"The Real Housewives of New York City" stars Bethenny Frankel and Jill Zarin aren't exactly what you would call best friends, but now it looks like they're on the road to reconciliation.
Fans of the show remember how close the two were during the first few seasons, but things started to get tense when Frankel's venture, Skinnygirl, began gaining traction. Frankel also said that Zarin would always be jealous of the opportunities that come her way, starting with "Today." In an interview with Andy Cohen for the "RHONY" 100th episode, Frankel said, "I remember there was a turning point and I was hosting the Today show," per E! News. "When I got there, the first thing that was told to me by the producers was Jill called her and she lost her mind. 'Why not me? I'm better than her.'"
Zarin also apparently claimed that Frankel wasn't there for her when her husband, Bobby, was diagnosed with cancer. While Frankel was present at the funeral, Zarin said that she only attended for publicity purposes. "She came with cameras [to Bobby's funeral], which I didn't know were going to be there, so that changed it for me," Zarin told Page Six. "I was so happy to see her that I didn't question the fact that she was all dressed up, and I just didn't know," adding that she "did feel a bit used."
It has been years since their feud ignited, but now it appears they're on their way to becoming friends again.
Fans are excited about the prospect of Bethenny Frankel and Jill Zarin being friends again
Fans couldn't help but express excitement about the idea of "The Real Housewives of New York City" stars Bethenny Frankel and Jill Zarin becoming best buddies again. On June 20, Frankel took to Instagram to share a selfie of them together, noting that they ended up being on the same flight.
"So this girl walks onto a plane... #MentionItAll #GetAHobby #IfWingsCouldTalk," Frankel wrote. Zarin reposted the photo on her account, writing, "Pleasant flight, no turbulence #Rhony #RhonyMemes #RhonyReunion." A fan said, "First Beyoncé announces a new song coming at midnight, then Bethenny Frankel and Jill Zarin are on the same flight.... Maybe gas prices will go down next #RHONY," while another fan couldn't contain their excitement. "OMG BETHENNY AND JILL TOGETHER. (I'm shaking I'm physically shaking) #RHONY," they tweeted. "NOBODY MOVE!!!! Bethenny Frankel is with Jill Zarin again.....the earth is healing #RHONY," another fan gushed.
It's unclear whether Zarin will be making a big "RHONY" comeback, but she did express interest in returning to the show when Bravo announced the reboot in March. "@bravoandy," she wrote in the comments. As for their friendship? Zarin revealed in 2020 that they're on good terms, so a reconciliation may not be out of the question. It depends on how you qualify 'friends,'" she dished on "The LadyGang" podcast. "We are definitely in a better place than we were five years ago."