Mickey Rourke Does Not Hold Back His Opinion Of Amber Heard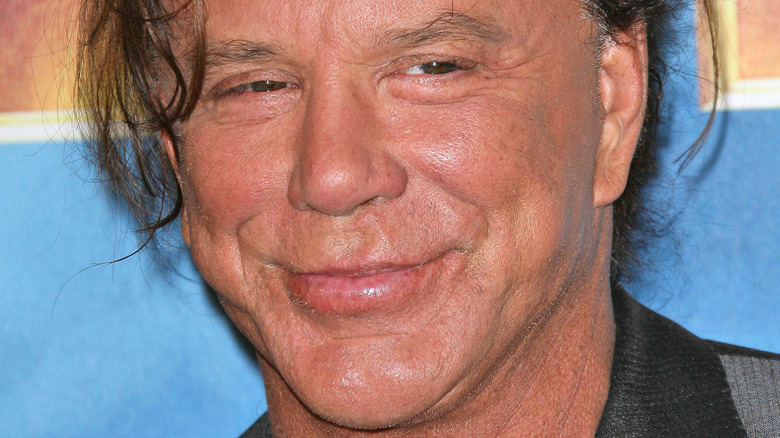 s_bukley/Shutterstock
The legal battle between Johnny Depp and Amber Heard captured the nation's (and the world's) attention between April 11 and June 1. Throughout those six weeks, millions tuned in to Law and Crime's YouTube channel to watch the actors make their cases in the defamation suit brought by Depp against his former spouse, who accused him of domestic abuse, according to Streams Charts. In the end, the jury favored Depp, determining that Heard had defamed Depp in her December 2018 op-ed for The Washington Post, NPR reported. He won over $10 million in compensatory and punitive damages. Heard, who countersued in 2020, was awarded $2 million of the $100 million she was seeking to cover damages.
Reflecting the general atmosphere in the country, the trial divided viewers who largely chose one side to fiercely support. And that included celebrities, as well. Actor Mickey Rourke was among those who stood by Depp. "He doesn't seem like a very violent guy to me," the actor told TMZ in late April. Rourke and Depp used to run in the same Hollywood circles in the past, often partying together in their youth.
According to Rourke, Depp never turned aggressive despite the presence of drugs and alcohol. "He's always been a very low-key gentleman, you know?" he told the reporter. Rourke clearly likes Depp for who he is. But in a more recent interview, he also detailed that he dislikes Heard, and he has a personal reason for believing Depp's side of the story.
Mickey Rourke compares Amber Heard to his experience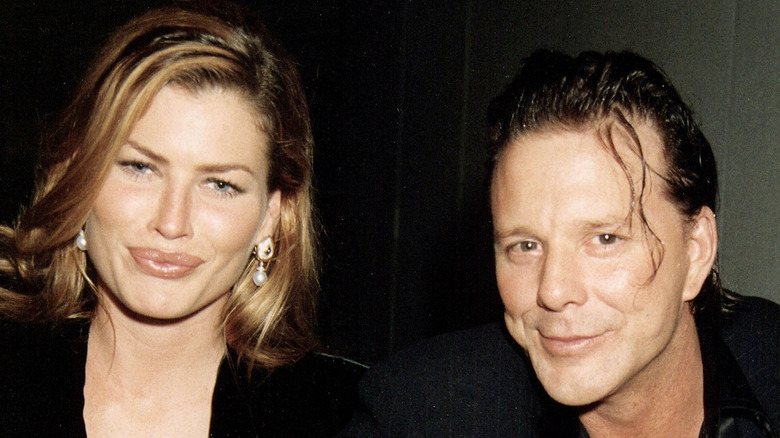 Dave M. Benett/Getty Images
Mickey Rourke isn't hiding what side he's on in the Johnny Depp v. Amber Heard defamation suit. "I felt bad for somebody that is trying to get chopped down by some gold digger," Rourke said on "Piers Morgan Uncensored" on July 12. Rourke worked with Depp in the 2003 neo-Western "Once Upon A Time in Mexico" and has known him since the 1990s, though "The Wrestler" star admitted they aren't close.
Nonetheless, he could empathize with Depp after going through a similar experience two decades ago. "I know Johnny for many years, but I don't really know him intimately," he said. "All I could say is, I was in a situation one time where I was blamed for something that I didn't do." While Rourke didn't go into the details, the actor and former boxer was charged with domestic violence during his marriage to his "Wild Orchid" co-star Carré Otis in 1994, according to the Los Angeles Times.
The charges were later dropped, though Otis still claimed in her 2011 memoir, "Beauty, Disrupted," that Rourke abused her (via Entertainment Tonight). Echoing sentiments expressed by Depp, Rourke also contended his career took a hit because of the case. "It cost me movie jobs for several years and it caused me a bad reputation," he told Morgan. "And finally the truth came out, but the truth came out after I lost movies and I lost jobs." Rourke and Otis got divorced in 1998.