Amber Heard Is Still Defending Her 2018 Op-Ed After Johnny Depp Trial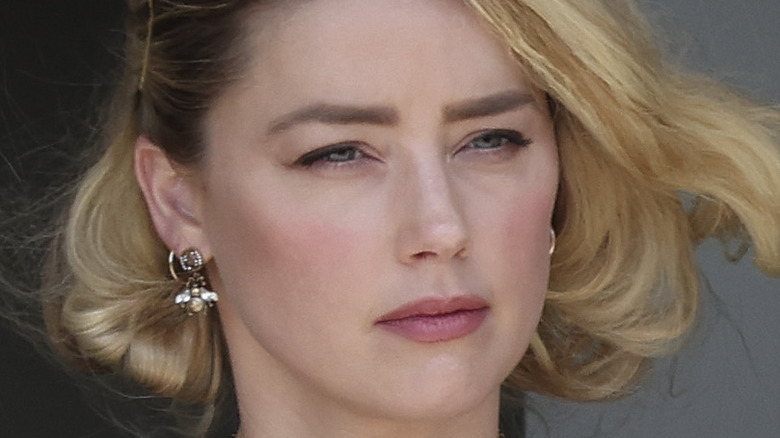 Win Mcnamee/Getty Images
After six brutal weeks, the Johnny Depp and Amber Heard trial was finally over. The jury ruled that Heard defamed Depp in a 2018 op-ed she penned for The Washington Post about being the victim of "sexual violence." She didn't mention Depp by name, but he argued it was apparent who the subject was supposed to be and that the allegations were false. TMZ reported Heard  filed for a restraining order against Depp just days after they split in 2016, citing domestic violence. She alleged she'd been subject to multiple assaults during their marriage. Heard arrived for the hearing with a black eye, claiming her ex had "smashed his iPhone" in her face.
The Washington Post article resulted in The Sun branding Depp a "wife-beater." In 2020, he (unsuccessfully) sued the tabloid for libel. In 2022, he sued Heard, demanding $50 million in compensation for damaging his career and reputation. She fired back with a $100 million countersuit. This time, it ended in victory for him and an expensive loss for her. Although it's likely Depp won't receive a $15 million check anytime soon.
There were moments in the Depp and Heard trial that nobody will forget as they duked it out and aired their dirty laundry in public. Depp's attorneys claimed he was the real victim and accused Heard of acting during her testimony, allegations she vehemently denied. Heard vowed to appeal the verdict, and she's still defending her 2018 op-ed despite the trial outcome.
Amber Heard maintains her op-ed wasn't about Johnny Depp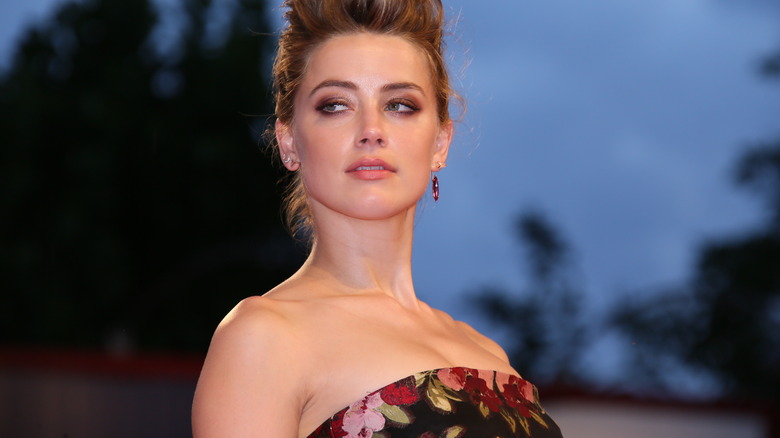 Denis Makarenko/Shutterstock
Despite a jury ruling that Amber Heard defamed Johnny Depp in her 2018 Washington Post op-ed, she continues to defend and deny it. Heard, who's an outspoken supporter of the #MeToo movement, wrote that she'd faced the "culture's wrath" for speaking out about being a victim of "sexual violence." Following her trial defeat, Heard tweeted that the verdict "sets back the clock to a time when a woman who spoke up and spoke out could be publicly shamed and humiliated." She shared she was "disappointed" and "heartbroken" by the outcome.
The actor sat down for an exclusive "Today" interview, where she maintained her Washington Post article wasn't about her ex. Savannah Guthrie asked Heard if she'd wanted the op-ed to result in Depp being "canceled" and losing his career. "Of course not. It wasn't about him," she replied. Heard claimed that she'd employed "teams of lawyers" to comb through what she had written to ensure it didn't involve Depp and didn't defame him in any way.
"You know what? The op-ed was about me loaning my voice to a bigger cultural conversation that we were having at the time," Heard insisted. Meanwhile, the interview set Twitter alight. "Why is her PR team & Lawyers allowing her to continue defaming him? Anyone know? This all feels off...like something is going on in the background. She seems perfectly comfortable with continuing the defamation? How? I don't get it... anyone?" one commenter asked.