Lea Michele Pays Heartbreaking Tribute To Cory Monteith Nine Years After His Death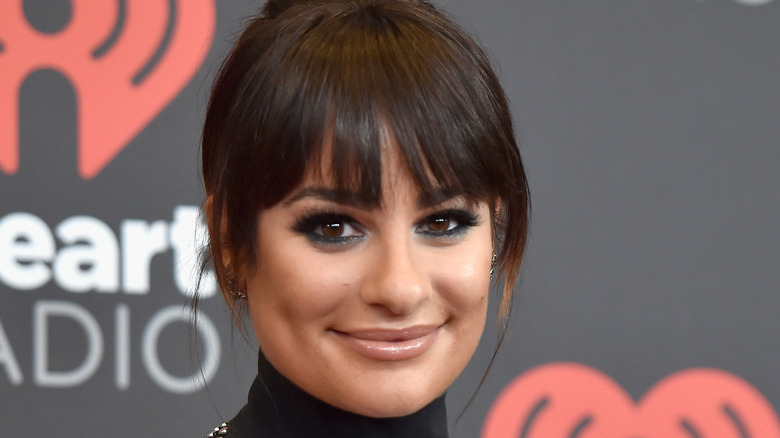 David Becker/Getty Images
If you were a teen in the early 2010s, then chances are you've heard of the hit musical series "Glee." Set in Lima, Ohio, the show followed a group of misfits who sang in the William McKinley High School glee club. For six seasons, viewers immersed themselves in the show's electric performances and outlandish storylines. The beloved series also shot its stars, like Lea Michele, Cory Monteith, Amber Riley, Dianna Agron, and Naya Rivera, to superstardom. However, on July 13, 2013, fans were dealt a devastating blow when reports revealed that Monteith was found dead in his Fairmont Pacific Rim Hotel room in Vancouver, Canada.
In a 2013 report, The Globe and Mail revealed that "a mixed drug toxicity, involving heroin and alcohol" was the cause of the beloved actor's death. "It should be noted that at this point, there is no evidence to suggest Mr. Monteith's death was anything other than a most tragic accident," the coroner told the publication.
The news of Monteith's tragic death rocked the entertainment industry and his fellow Glee cast mates at the time, especially his girlfriend, Michele. "Since Cory's passing, Lea has been grieving alongside his family and making appropriate arrangements with them," Michele's representative said via a statement days after his death. With it being nine years since Monteith's passing, the "Scream Queens" star has continued to pay tribute to the "Monte Carlo" actor with heartfelt social media posts.
Lea Michele shares heartwarming tribute for Cory Monteith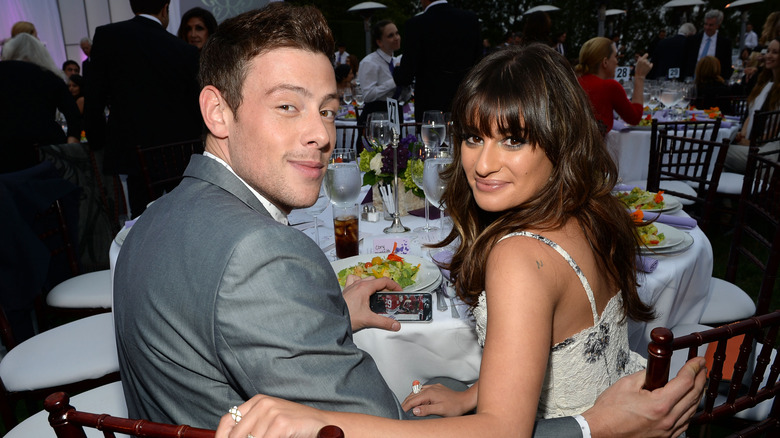 Michael Buckner/Getty Images
Since 2013, July 13 has become a somber day for "Glee" enthusiasts due to the tragic death of Cory Monteith. With the anniversary of his death reaching its ninth year, Lea Michele paid tribute to her late boyfriend with a heartfelt social media post. Taking to Instagram, the "Funny Girl" star uploaded a photo from "Glee" Season 2 episode entitle "New York," that featured the late actor in a suit and Michele in a blue dress. While "The Mayor" star refrained from adding a caption, she did include a red heart emoji.
This isn't the first time that Michele has used social media to honor Monteith's life. In the years following his death, the "Scream Queens" star has uploaded throwback shots of the Canadian talent via her Instagram stories or Twitter feed. Michele has also received tattoos to honor Monteith's life, including a number five and Finn tattoo (per Entertainment Weekly).
Aside from Michele's post, an array of fans also took to social media with emotional tributes of the actor. One Twitter user wrote: "The day Cory Monteith died was easily one of the worst days of my life." Another fan tweeted: "It's been 9 years, and I still miss you so much." Monteith's "Glee" co-star Iqbal Theba, who played Principal Figgins on the critically acclaimed series, also shared a tribute post, as reported by The Independent UK. "It's been nine years since that heartbreaking phone call from my publicists. He would have been 39 this year #CoryMonteith," he tweeted.