Omarosa Confirms What We Suspected About Donald Trump's Relationship With Ivana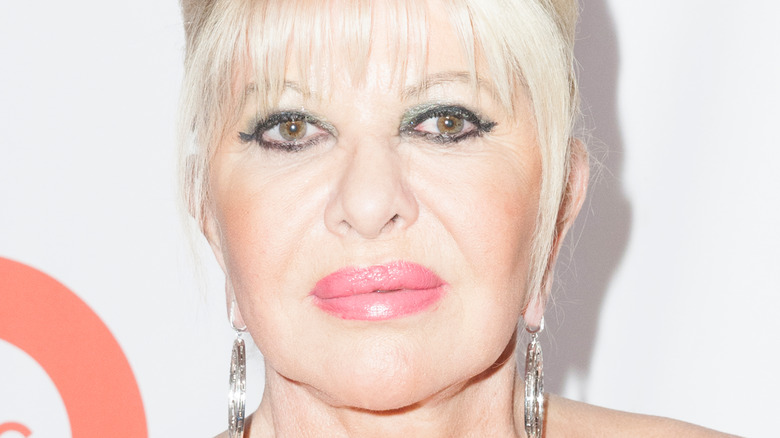 lev radin/Shutterstock
The breakdown of Ivana and Donald Trump's marriage was covered by TV and tabloids non-stop. The power couple was bigger than life, and Donald and Ivana were forces of nature that people couldn't stop watching. The Trumps' ugly divorce in the early '90s was the stuff of future reality TV shows: beautiful people, posh locations, and extra-marital affairs. In her 2017 memoir "Raising Trump" (via The Daily Beast), Ivana wrote about Marla Maples, the woman with whom Donald had an affair and later married. The first Mrs. Trump called Maples the "showgirl" in her book and wrote, "I went through hell, and then I was expected to be okay with her being around my children? We all have deep scars from that period of our lives, in part due to her actions. The fact that the kids and I came through the entire ordeal stronger is irrelevant."
Ivana and Donald's divorce was hellish, but they made up after their split, becoming friends. On July 14, Donald announced his ex-wife's death on the Truth Social platform (via The Hollywood Reporter), and his affection for Ivana was clear. Former President Trump wrote, "I am very saddened to inform all of those that loved her, of which there are many, that Ivana Trump has passed away at her home in New York City." Donald called his ex-wife a "wonderful, beautiful, and amazing woman" and said Ivana's children were her "pride and joy."
But former "Apprentice" star Omarosa confirms what we suspected about Donald's relationship with Ivana.
Omarosa Says Ivana Trump was one of the few Donald Trump listened to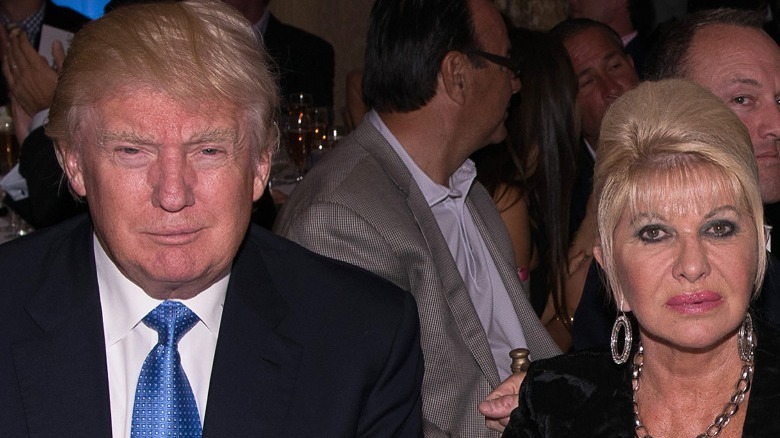 Dave Kotinsky/Getty Images
Former White House aide Omarosa Manigault Newman said Donald Trump trusted his ex-wife Ivana. Newman told People the 45th president was "constantly" getting advice from Ivana Trump and that his former wife was "one of the very few he listened to." Ivana and Donald were married from 1977 to 1992, she helped him build his business empire, and they share three children. It makes sense that Donald would trust his former wife based on their long history. But Newman said Ivana was a trusted advisor for another reason, and she told People, "Ivana was a straight shooter and was always able to size up a situation." The former "Apprentice" contestant entered Trumpworld after her stint on the reality show, and she turned into a West Wing advisor after Donald became president. Newman added, "Even in the White House, he constantly sought her guidance."
Another reason that Donald likely trusted Ivana was that she understood him. In 2016, the former Mrs. Trump told the New York Post, "Donald cannot be calm ... He's very outspoken. He just says it as it is." Ivana added, "He's no politician. He's a businessman. He knows how to talk. He can give an hour speech without notes . . . He's blunt."
Ivana Trump was a staunch supporter of Donald until the bitter end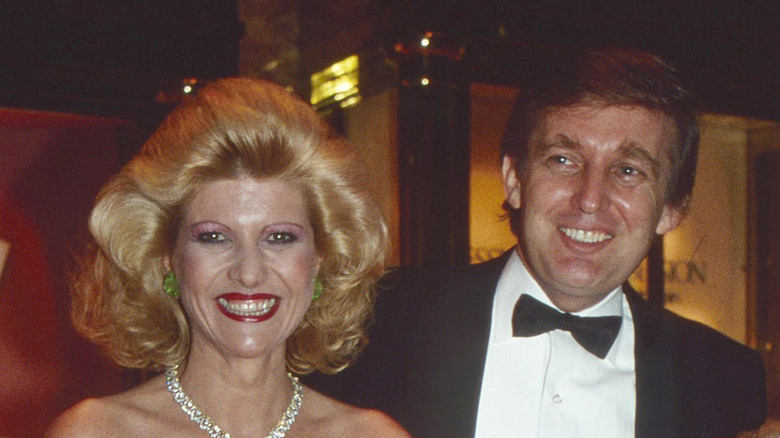 Sonia Moskowitz/Getty Images
Following their divorce, Donald and Ivana Trump forged a close relationship. They parented their children together, and 45 always admired Ivana's business savvy and work ethic. They shared a special bond despite both going on to marry others in the future. Donald's second marriage to Marla Maples was over in four years, and according to Vanity Fair, their divorce was "messy." They share a daughter, Tiffany Trump, but unlike Ivana, there was no chance of a close relationship between Donald and Marla.
Donald went on to marry his third and current wife, Melania Knauss, in January 2005. She was a former model like Ivana, but she would never be able to match the connection Donald had with his first wife. In her tell-all book, "Unhinged: An Insider's Account of the Trump White House" (via The Hollywood Reporter,) Omarosa Manigault-Newman wrote about Donald and Melania's strange relationship specifically, claiming that their marriage was so strained that, "in [her] opinion," Melania couldn't wait for Donald to quit the presidency so she could divorce him. Manigault-Newman also claimed Melania "gladly, spitefully wrecked her husband's directions to make him look foolish."
In contrast, Ivana's close friend dished to The New York Times that after the divorce dust settled, Ivana had "nothing but great things to say about Donald." Nikki Haskell also claimed the exes were "kindred spirits." Too say that she was a staunch supporter of her first husband until the bitter end is an understatement. "[Donald is] pro everything I believe in," Ivana said in an interview on "Loose Women." "He is Republican, and so am I. He's achieved so much."