How Robert Downey Jr. Is Reportedly Trying To Help Armie Hammer In His Time Of Need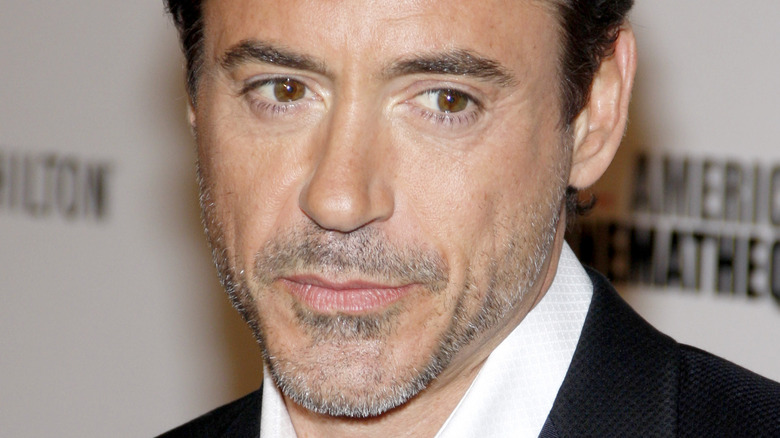 Tinseltown/Shutterstock
Robert Downey Jr. was hooked on drugs at 8, thanks to Downey's addicted father sharing his stash with him. When he was sentenced to three years for a parole violation in 1999, he explained the grasp addiction had. "It's like I have a shotgun in my mouth, and I've got my finger on the trigger, and I like the taste of the gunmetal," Downey said (per BBC News).
Per Vanity Fair, Downey was a member of the infamous '80s "Brat Pack." But later on, Downey's substance abuse led to the end of his marriage and separation from his son. It stalled his career and resulted in multiple incarcerations and rehab stints. But, he still hadn't reached rock bottom. In April 2001, Downey was spotted wandering barefoot around Culver City. He was arrested, resulting in Downey being jailed yet again.
People revealed Downey had been diagnosed with bipolar disorder, which amplified his addiction as he self-medicated the symptoms. The next time he was arrested, he was sent to rehab, and this time it stuck. Downey's been sober since the early 2000s. "It's really not that difficult to overcome these seemingly ghastly problems. What's hard is to decide to do it," he told Oprah Winfrey. Downey is an expert on addiction and recovery, so when Armie Hammer faced the same demons, Robert Downey Jr. stepped in to help the actor in his time of need.
If you or anyone you know is struggling with addiction issues, help is available. Visit the Substance Abuse and Mental Health Services Administration website or contact SAMHSA's National Helpline at 1-800-662-HELP (4357).
Robert Downey Jr. is Armie Hammer's friend indeed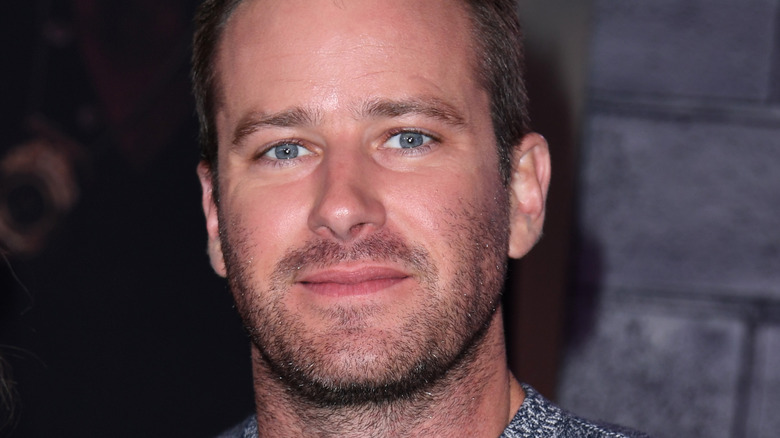 Jon Kopaloff/Getty Images
Armie Hammer has faced multiple scandals, including career-ending and criminal allegations. If there was one person in Hollywood who really understood what the actor was going through, it was Robert Downey Jr. He stepped up to help "The Social Network" star as his life began flushing down the drain. Vanity Fair reports that Downey footed the bill for Hammer's six-month rehab stint in Florida. Sources hinted that Hammer's problematic behavior and alleged criminal actions stem from past "unresolved trauma" in addition to his addiction issues.
"Everyone looks at Armie thinking that he's had some sort of privileged life — and that must mean there were no problems in his youth, and everything was peachy keen," a friend said. They explained that even those from a wealthy background can still suffer trauma, adversity, and bad genetics. Vanity Fair also noted that Hammer and his family fled the Cayman Islands — where Hammer was working as a timeshare salesman — for LA, and are staying in one of Downey's homes. Since returning to LA, Hammer has reportedly attended an A.A. meeting.
Discovery+ and ID announced a true crime documentary is in the works. "House of Hammer" promises to delve into the family's deep, dark past, and claims Hammer's alleged illicit acts are nothing compared to those of his predecessors. "Debauchery. Deceit. Abuse. Addiction. Corruption," the press release read, per Entertainment Weekly. "Over the course of five generations, the men in the Hammer family have more secrets and scandals than any vault can contain."