Britney Spears Makes Her Feelings About Hollywood Crystal Clear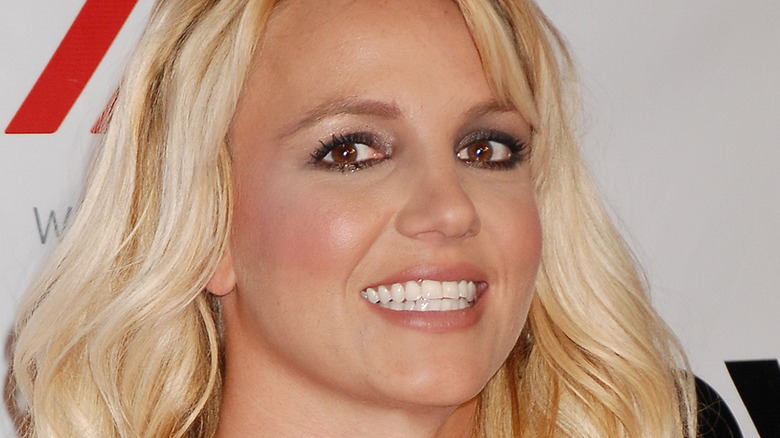 Ga Fullner/Shutterstock
Some of the biggest names in Hollywood joined Britney Spears to celebrate her marriage to Sam Asghari in June, proving that the singer's long hiatus from performing hasn't diminished her star power at all. But it was Spears who seemed star-struck when describing the magical event on Instagram. "So many incredible people came to our wedding and I'm still in shock!!! Drew Barrymore my girl crush and Selena Gomez who btw is way prettier in person if that's possible both came!!! I was speechless," she wrote. "I kissed Madonna again and we danced into the night with Paris Hilton."
The wedding was such a huge deal to the glitterati who received invites that Hilton chose to party the night away with Spears, DJing an event where a number of world leaders would be attendance. As she revealed on "Jimmy Kimmel Live!," this meant that she had to turn down a job offer from President Joe Biden himself. Hilton was also among the many celebs who rallied around Spears when she was fighting to get free from her long-standing conservatorship. Another was her fellow music icon Christina Aguilera, who tweeted, "My heart goes out to Britney. She deserves all the TRUE love and support in the world."
But while she had everyone from pop sensation Olivia Rodrigo to "Sex and the City" star Sarah Jessica Parker rooting for her, Spears is giving Hollywood some major side-eye these days.
Despite her husband being an actor, Britney Spears is no fan of Hollywood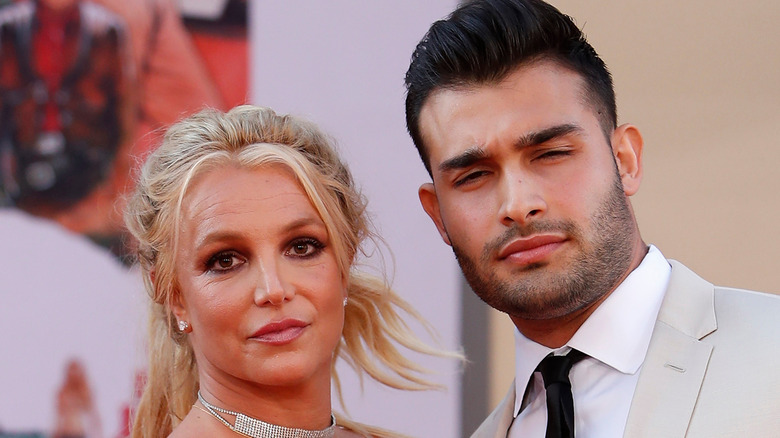 Kathy Hutchins/Shutterstock
On June 14, Britney Spears offered her 41.7 million Instagram followers some insight into her feelings about the entertainment industry. She shared an image of the words "God is Not Nice" written in large, bold letters and expanded on them in her caption, writing, "Does that mean the devil is EXTREMELY HOT AND NICE??? I'd rather hang out with homeless people than the people in Hollywood ... JUST SAYING!!!!" In the comments section, many of her followers mentioned her star-studded wedding guest list. "Then why didn't you invite homeless to your wedding?" one commenter wrote. Others called her out for seeming to attach a negative stigma to being homeless, and one commenter asked, What does Sam Asghari think of this? He's a Hollywood man."
Spears' last acting credit was the "Ew!" sketch she filmed for "The Tonight Show Starring Jimmy Fallon" in 2018. However, her husband's acting career is on the rise. In 2021, Sam Asghari landed a role starring alongside Mel Gibson in the movie "Hot Seat." He told Hollywood Life, "It is a great action film, and I can't wait for it to release." It remains to be seen whether Spears will show up with her man at any of his Hollywood premieres, but she did once reveal that she's interested in directing an action movie of her own in the vein of "Kill Bill." Maybe she and Asghari will work together someday.