Kristin Davis Isn't Giving Up On Sex And The City 3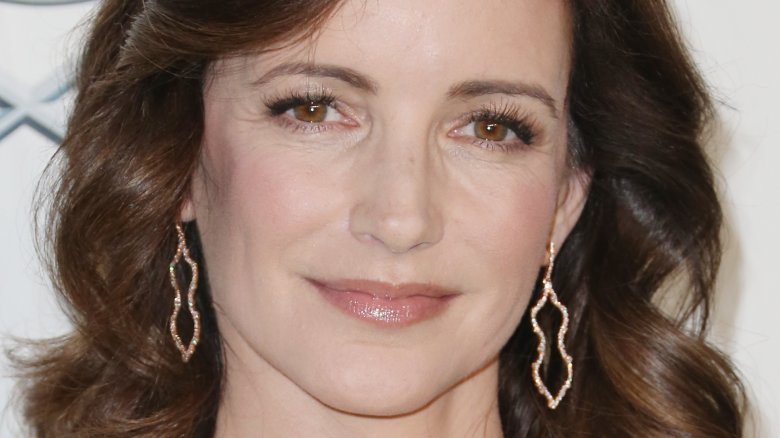 Getty Images
Don't lose hope for the third film installment of Sex and the City just yet.
Kristin Davis, who played Charlotte in the popular HBO franchise, told E! News that another movie could still be on the horizon. Regarding the announcement that the third film had been canceled, effectively putting a halt to the series, Davis stated, "I'm just grateful. I know my co-stars are grateful as well that we have the fan support, that we have each other, that we love each other."
She added, "We still...maybe we'll figure out something to do, I don't know, it would be great."
"I just feel like it's a positive thing all the way around," Davis, 52, went on. "I'm sad that we're not doing the movie but at the same time, I love the support so much and I'm so grateful for it."
As Nicki Swift previously reported, Davis' SATC co-star Sarah Jessica Parker revealed in late September 2017 that the third installation of the franchise had been canceled. "It's over... we're not doing it," she said.
"I'm disappointed. We had this beautiful, funny, heartbreaking, joyful, very relatable script and story," Parker, 52, explained. "It's not just disappointing that we don't get to tell the story and have that experience, but more so for that audience that has been so vocal in wanting another movie."
Parker's confirmation of the film's cancellation came just days after DailyMailTV reported that the movie wouldn't be happening—all because of Parker and Davis' co-star Kim Cattrall, who played Samantha on the series. The site alleged that Cattrall, who has a history of reportedly causing drama, had refused to do the film unless Warner Bros. agreed to produce her other projects. DailyMailTV claimed that Warner Bros. would not yield to her alleged demands, so SATC 3 was scrapped.
Cattrall, however, has spoken out against the report, stating that she had never wanted to do the third film and that Warner Bros. had known that since 2016. The 61-year-old has since encouraged SATC fans to move on.