The Tragic Death Of Actor-Comedian Jak Knight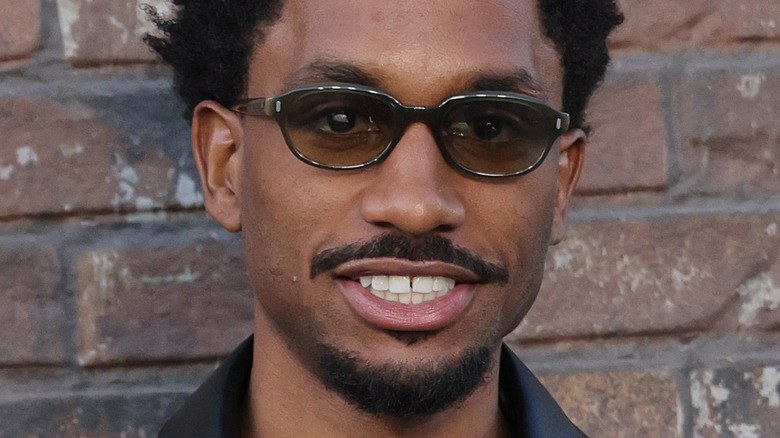 Momodu Mansaray/Getty Images
Stand-up comic, writer, and actor Jak Knight, who's best known for writing and voicing DeVon on "Big Mouth" and writing and starring in the Peacock series "Bust Down," has died. He was only 28 years old.
Knight's family confirmed his death on Thursday, July 14, but details surrounding his passing have not been disclosed. "Knight's loved ones ask that their privacy please be respected during this extremely difficult time," an agency representative said, per The Hollywood Reporter.
Knight started his career in Hollywood as a writer for "Lucas Bros Moving Co." He once told Respect in 2018 that it was the first-ever job he had and how he got it was purely coincidental. "Deadass the way that the s**t played out was the Lucas Bros heard about me from somebody I don't know who and they was like 'aye, come hang out with us, come smoke,'" he recalled at the time. He eventually got involved in a series of bigger projects, and as a stand-up comedian, he was named a 2014 Comedy Central Comic to Watch and a 2015 New Face at the Montreal Just for Laughs Festival, per Variety.
Jak Knight's friends and fans offered tributes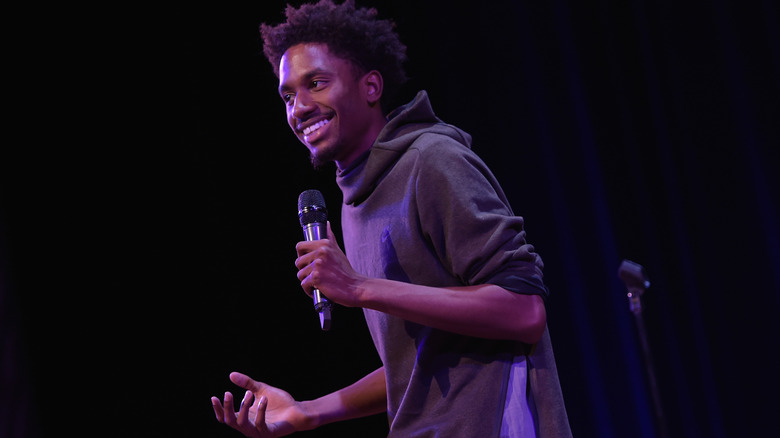 Jason Kempin/Getty Images
It didn't take long for Jak Knight's fans and peers in the industry to share their tributes dedicated to the comedian. Upon hearing news of his death, many took to Twitter to offer parting messages.
"Rest In Peace Jak Knight. Hilarious comedian and a great guy. I can't believe it," comedian Kumail Nanjiani wrote. "I don't know what to say about Jak Knight that he wouldn't make fun of me for. But you were so incredibly loved and respected. There will never be anyone quite like you," said actor Dani Fernandez. Fans also expressed their sadness, saying how much they loved Knight. "Jak Knight was a hilarious and authentic guy who reminded you why you loved comedians. Unbelievable," a fan wrote. "Terrible news. Jak Knight forever man. Felt like he was just getting started," tweeted another.
Knight was just getting started, indeed. He'd recently finished filming what would be his first film credit, Chelsea Peretti's directorial debut, "First Time Female Director," per Variety. In his interview with Respect, he said that all he wanted to do was star in his own Netflix special and keep creating. "I want to do the 30, the hour. I want to do all the good noise and put new s**t out so everybody can see it."