Who Is Emma Mackey's Boyfriend, Dan Whitlam?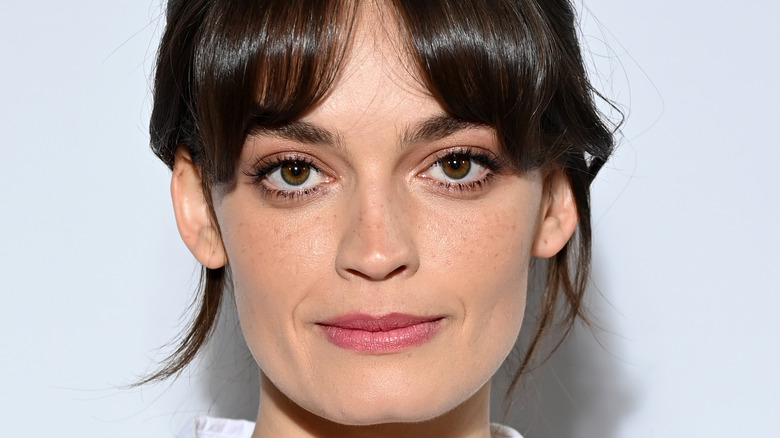 Pascal Le Segretain/Getty Images
What's more confusing than "Sex Education?" At least for viewers, it's definitely the relationships in "Sex Education" — which might be surprising given the steamy nature of the show. Finishing off the third season this past year, Netflix's hit show "Sex Education" has gone viral on social media for its racy plot line, cast relationships, and jaw-dropping moments — that led many in a he said, she said debate online over the use of prosthetics.
Something less racy, but still just as confusing for fans, are the relationships on the show — more specifically between two main characters, Otis Milburn and Maeve Wiley, played by Asa Butterfield and Emma Mackey (the Margot Robbie look-alike). To put it simply, these two have a lot of history, and no, not that kind of history. Instead, Otis and Maeve have always worked together, first to start their sex therapy business at the school, before realizing over time, they had intimate feelings for one another.
But, if you thought that just because these two had feelings for one another they would automatically be together, you have been mistaken. Instead, these two can't get their relationship on the same page, leaving fans impatiently waiting for the pair's union to go from complicated to committed. Yet, while fans wait for that to happen, it's left them questioning Otis and Maeve's relationship — including if Otis and Maeve's dynamic is this complicated in real life.
Is Emma Mackey dating her co-star Asa Butterfield?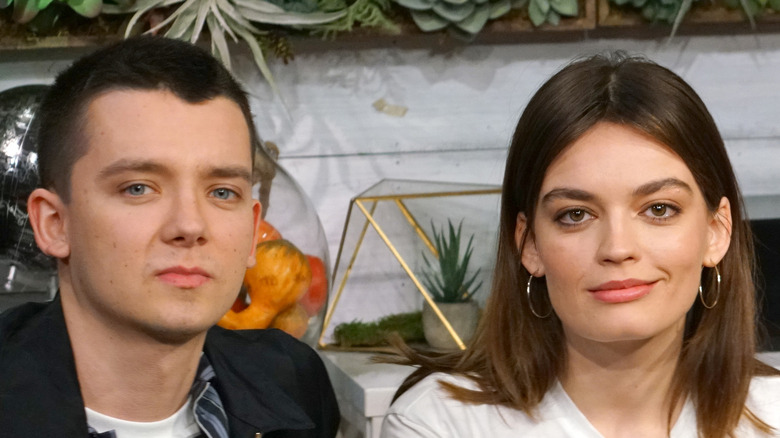 Manny Carabel/Getty Images
We may be rooting for Otis Milburn and Maeve Wiley, played by Asa Butterfield and Emma Mackey, to end up together on "Sex Education" but sadly, these two are nothing more than friends in real life.
While Butterfield seems to be single at the moment, per Elle, the star has had a glittering dating history with past celebrities including a former co-star of his, Ella Purnell. Butterfield and Purnell met on the set of the movie "Miss Peregrine's Home for Peculiar Children," where they both starred as main characters. But don't get ahead of yourself with the fact Butterfield has dated his co-stars, thinking this means he and Mackey are dating, because Butterfield's relationships with former co-stars stop there.
Instead, it seems Emma Mackey is still taken by her long-term boyfriend, and fellow actor, Dan Whitlam. Mackey and Whitlam seem to have been dating since 2018, when Mackey made their relationship Instagram official, though that post is now-deleted as Mackey pulled the plug on her social media. Yet, even before Mackey deleted social media, these two have kept their relationship so private that it has even caused speculation that the two have called it quits and chosen to not announce the separation. Since neither Mackey nor Whitlam have yet to confirm or deny the speculation, who really is Mackey's off-screen boyfriend, Dan Whitlam? 
Who is Emma Mackey's boyfriend Dan Whitlam?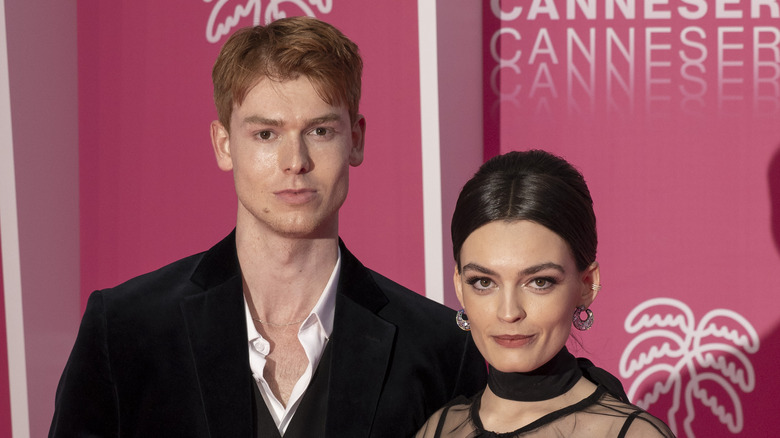 Arnold Jerocki/Getty Images
While Emma Mackey is big on the TV screen, her boyfriend Dan Whitlam is big on the stage. Over the past few years, the UK-based actor has become known for and has performed in major on-stage productions such as "The Flood," "Teechers," and "Julius Caesar," where he starred as Brutus, per his acting profile.
And it seems that Whitlam supports Mackey as she shines on the screen, he sticks to the stage, as his only television acting credit comes from his work as Lance in "The 7 Deadly Sins of the Animal Kingdom." But it doesn't seem like that bothers Whitlam either. Instead on Instagram, the quite private star rarely posts about his acting, and rather only posts his poetry.
Yet, while fans love Whitlam's passion for poetry online, it doesn't stop them from wondering where their favorite on-screen star, Emma Mackey, is on his Instagram. Yet, it seems fans will just have to continue waiting for that one — as neither star posts about their relationship, and Mackey has deleted social media. But don't worry fans, just because they're not posting doesn't mean they are not together! It just seems like until confirmation of their love — or split — comes about, we're just going to have to dig deeper into Whitlam's poetry to find any answers regarding him and Mackey.