What Ivana Trump Did For A Living Before Meeting Donald Trump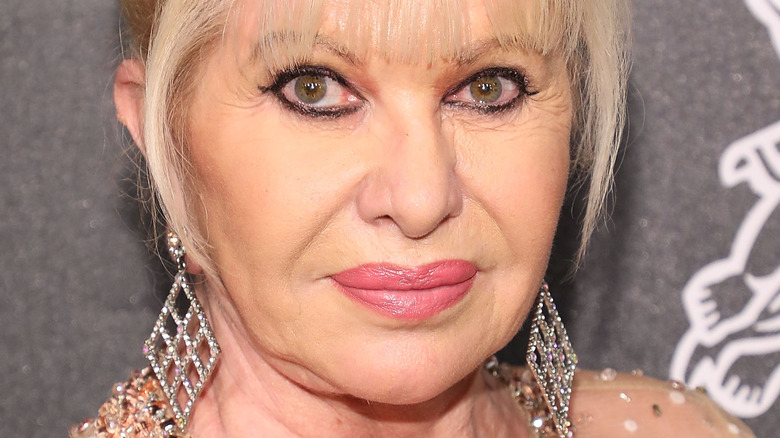 Taylor Hill/Getty Images
Ivana Trump's life before she died was certainly an interesting one. She was former president Donald Trump's first wife and the mother of his three eldest children: Ivanka Trump, Donald Trump Jr., and Eric Trump. And while she might not have been as prominent in her husband's life as she was during their marriage, she certainly kept her name in the headlines for one reason or another. In 2017, Donald's wife Melania Trump was forced to respond to Ivana calling herself "first lady" even though the title belonged to the Slovenian-born Mrs. Trump. 
Ivana told ABC News the same year, "I have the direct number to White House but I don't really want to call him there because Melania is there and I don't really want to cause any kind of jealousy or something like that because I'm basically first Trump wife, OK? I'm first lady, OK?" This forced Melania's communications director to fire back with, "There is clearly no substance to this statement from an ex, this is unfortunately only attention-seeking and self-serving noise," per CNN.
Regardless of what kind of first lady Ivana was (or wasn't), there was no denying that many people followed her each and every move, before and after her marriage to Donald. In fact, a lot of people can't help but wonder what Ivana did for a living before she met her famous second husband, too.
Ivana Trump worked as a fashion model and ski instructor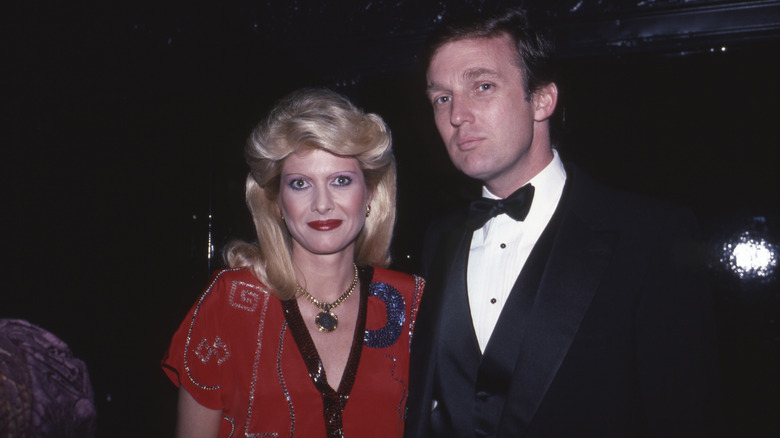 Sonia Moskowitz/Getty Images
Before she came the first Mrs. Trump on record, Ivana Trump (née Zelnickova) was a fashion model and competitive skier. She modeled in her native Czechoslovakia before moving to Austria to marry her first husband, Alfred Winklmayr. According to News.com.au, Ivana married Alfred, who was a ski instructor, just so she could obtain Austrian citizenship at the time. Ivana divorced him a year later and emigrated to Canada, where she worked as a ski instructor. Even though she first lived in Toronto, Ivana eventually made her way to Montreal, where she modeled and skied for a few years. However, modeling was something Ivana didn't want to pursue long-term. She reportedly told the Montreal Gazette in 1975 (via CBC), "Modeling is a job to me, not a career." She also recalled of her Canadian life and working days in 1993, "It was really work, work and work — a little bit of the fun and a lot of skiing."
Interestingly enough, Ivana also met her future second husband Donald Trump while she was in Montreal, too.
Ivana Trump reportedly met Donald Trump at a party in Montreal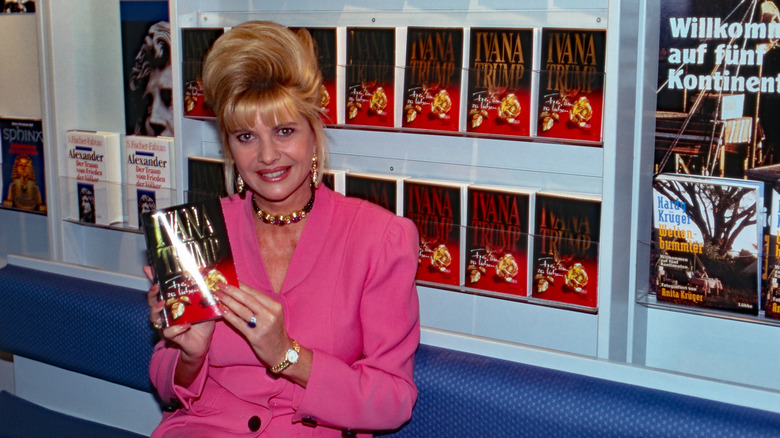 United Archives/Getty Images
According to The New York Times, in 1979, Ivana Trump had first laid eyes on businessman and future president Donald Trump at a party in Montreal. However, the New York Daily News suggests that their first meeting was at a reception for Olympic athletes in 1976, although that version has never been confirmed either. Apparently, Donald was smitten with the Czech beauty from the get-go. The two spent their dating years traveling back and forth from Montreal to New York City before they eventually got married in 1977. He told The New York Times that year, "My wife was the No. 1 model in Montreal for eight years."
That said, there's no denying that Donald has always had a penchant for blondes, and maybe even Eastern European models, as he went on to marry both Marla Maples and Melania Trump after his divorce from Ivana in 1992. Despite their ups and downs, Donald and Ivana remained friendly enough that the former president even offered his ex-wife a job as the American ambassador to the Czech Republic in 2017. However, Ivana turned down the offer. She told "CBS Sunday Morning," "I like my freedom. I like to do what I want to do, go wherever I want to go with whomever I want to go. And I can afford my lifestyle." And a grand lifestyle she had, indeed.