What Is Lana Del Rey's Real Name?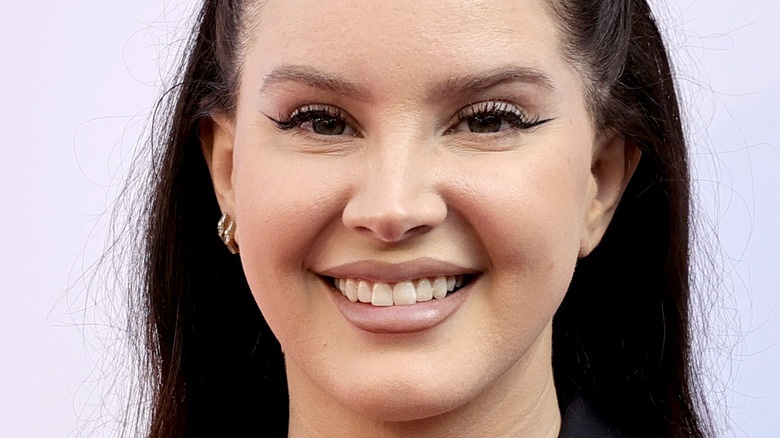 Kevin Winter/Getty Images
Lana Del Rey's rise to superstardom may appear to have happened overnight, but that wasn't the case.
Her global breakthrough took place in 2012 after the release of her first studio album, "Born To Die." Even though Del Rey rapidly had thousands of fans screaming her name, she had spent a lot of her time working a number of jobs to earn a living prior to that. "When I was in New York, I would take jobs off Craigslist," Del Rey told CNBC Make It in 2018. "I'd be like a mover, you know, paint houses. I got paid actually not to paint, once I got hired ... I was so bad." She added, "I would take odd jobs babysitting, even in my mid-20s."
"Born To Die" contained many hit singles, including "Video Games," "Summertime Sadness," and the album's title track. It managed to sell over 7 million copies worldwide as of June 2014, according to Vogue. With that being said, this wasn't the first time Del Rey gave being a pop star a shot. In fact, she originally went by a different stage name that is closer to her birth name.
Lana Del Rey wanted her stage name to sound 'exotic'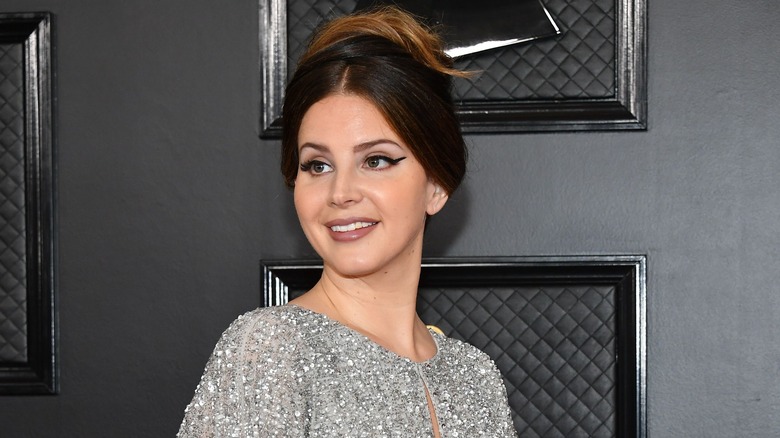 Amy Sussman/Getty Images
For those that don't know, Lana Del Rey is not the name she was assigned at birth. Elizabeth Woolridge Grant, however, is her real name, per Vogue. In 2012, the singer told MTV News how she came up with choosing the stage name we all know and love her for today. "I knew that I wanted a name that sounded sort of exotic and reminded me of the seaside on the Floridian coast," she explained. "'Lana Del Rey' sounded beautiful."
Before taking the world by storm as Lana Del Rey, the "High By the Beach" hitmaker released music under Lizzy Grant. Her very first album, released in 2010, was titled "Lana Del Ray," her current moniker but with a slightly different spelling. In a 2011 interview with The Quietus, Del Rey revealed that Lana and Lizzy are not two separate identities. "'Lana' and 'Lizzy' are the same person," she said. "I wish I could escape into some alter-ego, just so I could feel more comfortable on stage, but I feel the same as Lana as I do Lizzy." Before her Lizzy Grant days, she also made an unreleased album under the name May Jailer, according to NME.
Lana Del Rey hopes her very first album get released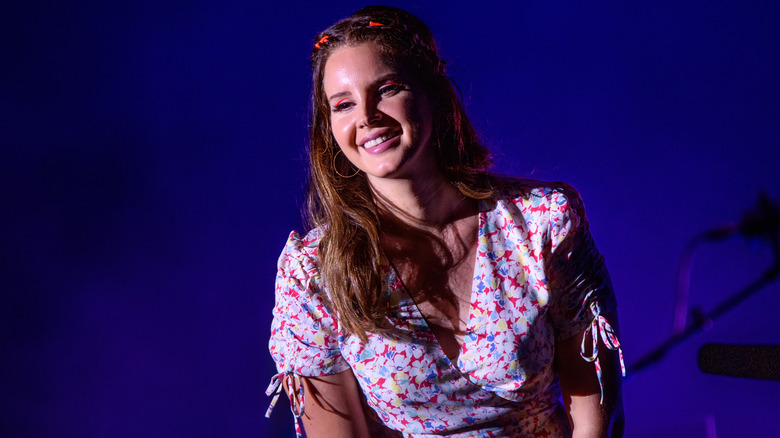 Christian Bertrand/Shutterstock
Lana Del Rey's first album, "Lana Del Ray," was taken off iTunes two months after its release in 2010. During a 2012 interview with BBC News, the "Lust for Life" hitmaker admitted she had plans of re-releasing it for new fans to enjoy. "I had signed to an independent label but they couldn't fund the release of it," she explained. "People act like it's so shrouded in mystery, the 'forgotten terrible album.' But if you look on YouTube, all 13 tracks are available with millions of views, so it's not like no one's heard them. We were all proud of it. It's pretty good." Del Rey insisted she had hopes of putting the record in the summer of 2012. However, 10 years later, "Lana Del Ray" still isn't available to purchase or stream.
As noted by Genius, "Lana Del Ray" included 13 tracks. After hitting it big with "Born To Die" in 2012, Del Rey chose to re-issue the album as "Born To Die – The Paradise Edition" the following year, which featured eight new songs. One of those songs consisted of a new version of "Yayo," a track originally recorded for "Lana Del Ray." This song remains the only song from the first album to be officially released.