What Is RuPaul's Favorite Memory From RuPaul's Drag Race?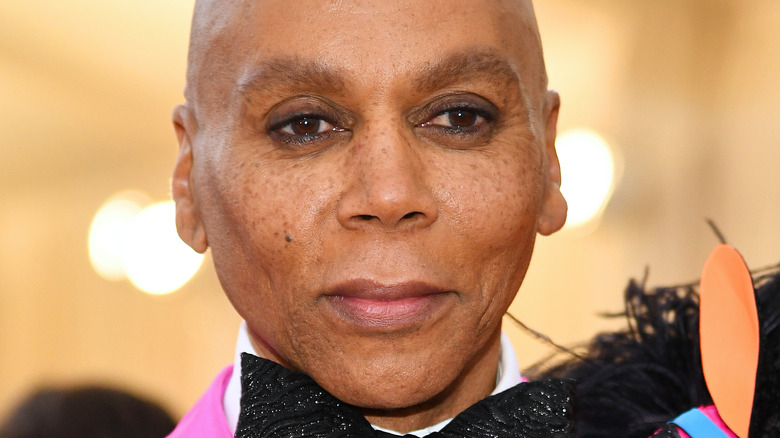 Dimitrios Kambouris/Getty Images
Television has become more inclusive as time goes by, with programs electing diverse talent with every season. But, as far as queer programming goes, there are very few shows that have made an impact more than "RuPaul's Drag Race." The competitive reality series has paved the way to make the art of drag mainstream and also put the spotlight on some of the most talented drag queens we've ever seen.
With yet another season in the books and, per RuPaul herself, the show has already reached the point where its contestants are kids who grew up watchingalong. "It's the children's Drag Race. These are the kids who grew up watching it, and their whole drag aesthetic comes from the show. So it's an interesting shift," she told Vulture. "And we knew this would come if we stayed on the air long enough — we'd see what we produced in the public. And they're beautiful! They're smart. We have to actually work harder to stay one step ahead of them."
After spearheading "Drag Race" for more than a dozen seasons, it's natural for RuPaul to have her favorite moments. In fact, RuPaul filled fans in on the moments that touched her heart the most, and surprisingly, only one contestant stood out.
RuPaul will never forget Roxxxy
Valerie Macon/Getty Images
RuPaul often sympathizes with the drag queens who join "RuPaul's Drag Race," but there's one participant who stuck out to her the most. In an interview with Vulture, the multi-hyphenate shared the moment and contestant she will never, ever forget, and it might not be who you think.
"Because the kids are so courageous and their stories are so rich, they bring such a unique story every single time," she dished. "I always think about Roxxxy's story when she revealed she was abandoned at a bus stop as a 4-year-old. It's usually their stories that surprise me of how resilient and strong they are."
Roxxxy Andrews was a contestant in the fifth season of the show, and during a "Lip Sync For Your Life" challenge," she unexpectedly broke down on stage and made the revelation that she had been abandoned as a child. Coincidentally, judge Michelle Visage was also an orphan who was adopted as a baby, per The Guardian. It's no surprise that Roxxxy's story resonated with RuPaul, as her best friend had also experienced the same thing.
RuPaul has favorite drag queens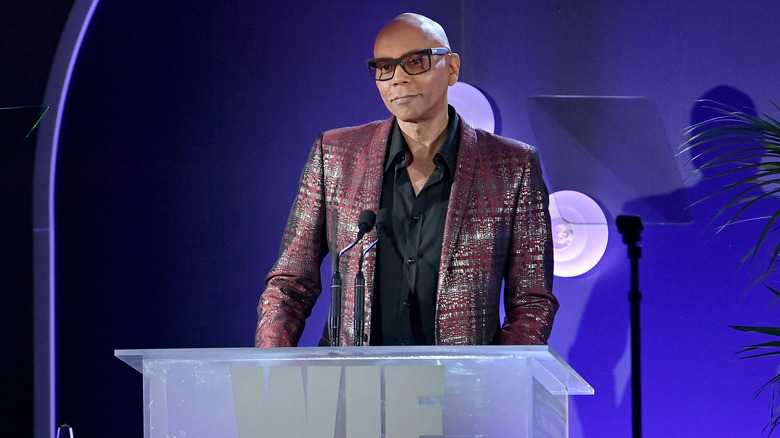 Stefanie Keenan/Getty Images
RuPaul has favorite moments from the show, but she also has her fair share of favorite drag queens. As to who they are? She'll probably never tell. 
"Of course I have favorites, but I'm not gonna tell you who they are," RuPaul said in an appearance on "Jimmy Kimmel Live!" in May. In an interview on "Watch What Happens Live" with Andy Cohen, she echoed the same sentiment, saying that revealing a favorite would be like a mother picking a favorite child. "I can't say them in public. They're all my babies!"
Meanwhile, some of RuPaul's contestants shared why they think she's the world's greatest drag queen. "You can recognize her in an instant, but she has also continued to adapt and shift as drag has continued to adapt and shift, so she's still the top drag queen," Jinkx Monsoon told Entertainment Weekly in 2017, while Bianca Del Rio thinks her success can be attributed to her tireless perseverance. "Ru is a hard-working b***h and hasn't given up. I've witnessed the ups and downs of my own career, which Ru has had in his, but he's always come out on top."