What Happened To Manila Luzon After RuPaul's Drag Race?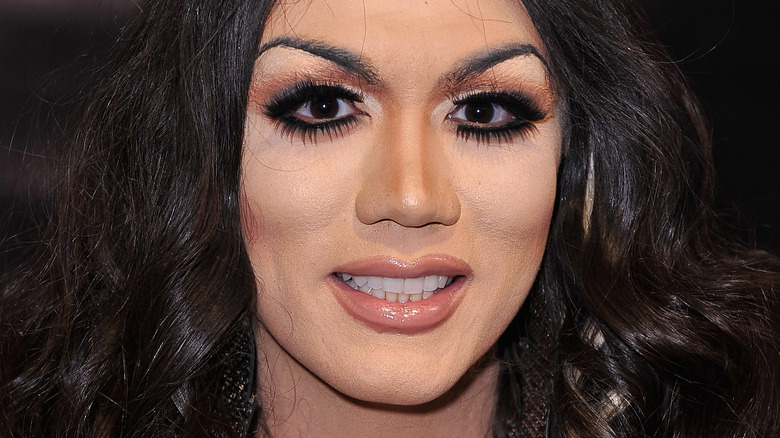 D Dipasupil/Getty Images
Drag queen Manila Luzon is the ultimate "RuPaul's Drag Race" OG, and she has remained a mainstay in the franchise. Luzon — whose drag name was inspired by her Filipino heritage — first appeared on "Drag Race" during the show's infancy back in 2011. She wowed audiences with her iconic pineapple couture and the signature platinum streak in her hair, but Luzon would end up losing to Season 3 winner Raja in the finale.
Luzon's loss certainly wasn't the end of her journey, though. For the first season of "All Stars" in 2012, RuPaul changed the rules so that the returning queens would be required to compete in teams of two. So, when Luzon was brought back to fight for the crown, she was paired with Season 4's Latrice Royale. But fans fought back against the partner twist because they thought their favorite queens, like Luzon and Royale, were sent home too soon as a result of the rule change.
In an unprecedented move, RuPaul brought both Luzon and Royale back for "All Stars 4" to give them a do-over. Although Luzon absolutely slayed the competition and the runways, fellow contestant Naomi Smalls sent Luzon home in a shocking 6th place elimination. From there on out, viewers agreed that the Filipino queen had been "robbed" of the crown by the passionate "Drag Race" fandom online. But, what has Luzon done with this level of love and energy from the fans after leaving the competition?
Manila Luzon gave fans what they wanted — more Manila!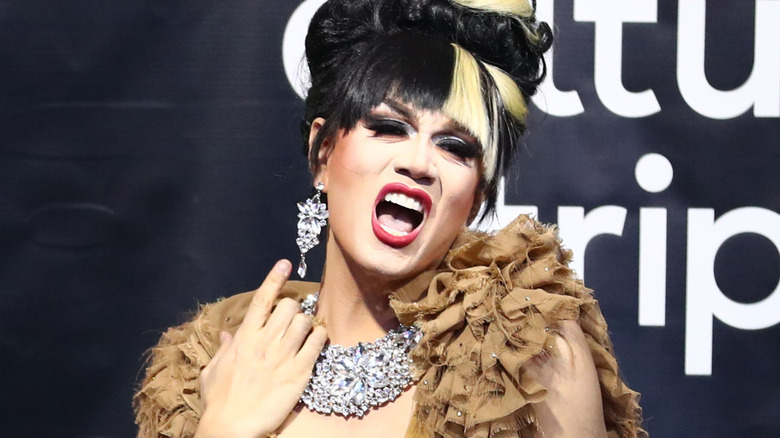 Joe Scarnici/Getty Images
Ever since she left Season 3, Manila Luzon has been releasing her own music in the aftermath of her eliminations. First, she dropped the dance track "Hot Couture" in 2011, and its music video has garnered more than 5 million viewers as of this writing. After being snubbed in "All Stars 1," Luzon recorded "Best XXXcessory." Then the robbed queen of "All Stars 4" released a full album in 2019 named "Rules!" with the tongue-in-cheek song "Robbed."
Traveling around the world, Luzon has been continually touring doing both solo performances and large productions with fellow "Drag Race" alumni. And she has used her image and fanbase to partner with several big-time companies, like Maybelline, Facebook, and Bubly Bounce Water.
In terms of her personal life, the queen tied the knot with her long-time partner, Michael Alvarez, in 2017. "[We] took it nice and slow. We were together for probably like six years before we finally decided. Yes! I had to make sure that he wasn't just after me for my money or my fame!" Luzon joked. She has certainly come a long way since being introduced to the world on TV.
Manila Luzon will host of her own drag competition
Not only has Manila Luzon absolutely slayed the U.S. version of "RuPaul's Drag Race," but she's also going to be at the head of her own version of the show. Over the years, "Drag Race" has gone international, with iterations of the franchise in countries like Canada, France, and Spain.
But now there's going to be a "Drag Race" for drag performers in the Philippines called "Drag Den Philippines" premiering in 2022, per IMDb. Luzon herself is set to be at the helm of the spinoff's judges panel, which also includes fellow "Drag Race" alum Jiggly Caliente.
"What we're doing here in the Philippines is going to be uniquely Filipino," Luzon gushed to CNN Philippines. "We're really infusing the Filipino culture with the drag scene right here ... I'm excited to live my own RuPaul fantasy and offer more platforms to even more drag queens here in the Philippines." If you think about it, maybe Luzon's hosting gig with "Drag Den Philippines" is restitution for her major injustice.